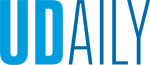 In Memoriam: Sue Snider
Article by Dante LaPenta April 22, 2019
CANR mourns Cooperative Extension and nutrition advocate
The University of Delaware's Sue Snider passed away on March 19 while under the care of physicians at Christiana Hospital. Her nephew and closest living relative, Trent Drake, was present along with several friends.
"Sue Snider worked tirelessly via the University of Delaware Cooperative Extension network to promote nutrition and food safety throughout Delaware," said UD Provost Robin Morgan. "Her commitment to assuring healthy eating regardless of socioeconomic status was truly inspiring and impactful."
A memorial service for Dr. Snider will be held on campus from 4-6 p.m., Thursday, June 20, in the Townsend Hall Commons.
The College of Agriculture and Natural Resources (CANR) faculty member began her UD career in 1983 with the Department of Animal and Food Sciences and Cooperative Extension. As a professor and Extension food safety and nutrition specialist, Dr. Snider contributed to UD in many ways, including as director of the Expanded Food and Nutrition Education (EFNEP) and Supplemental Nutrition Assistance Programs (SNAP-Ed). The programs collectively brought $1.3 million dollars in federal funds to Cooperative Extension annually and employed several nutrition assistants. She had only recently retired in January.
"Sue can be credited with providing leadership to bring the SNAP-Ed program to Delaware which has improved food access and nutrition across the state," said Michelle Rodgers, UD Cooperative Extension director.
Dr. Snider served on the state food safety planning council for many years, she developed curriculum, materials and conducted training that addressed safe food handling practices in homes, public spaces, restaurants and farms. She received regional and national awards for her programming efforts.
Dr. Snider was a member of a litany of professional organizations, including the Institute of Food Technologists, the International Association of Food Protection and the National Extension Association of Family and Consumer Science.
Remembered by colleagues
"She was a friend to so many people," said Liz Appleby, a longtime friend of Dr. Snider and administrative assistant in the Department of Animal and Food Sciences. "Her positive attitude and her empathy toward the less fortunate made it easy for her to be so giving and passionate about improving others' lives. She will be greatly missed!"
"Sue was a mentor for so many who worked for her," added friend Kathleen Splane, UD Cooperative Extension agent. "She was especially passionate about women furthering themselves through education and passed that message on to students who interned for her and employees who worked for her including the SNAP-Ed/EFNEP nutrition assistants."
"Sue was passionate about food safety education. Her energy and enthusiasm toward food safety education inspired much of the educational programming that we developed together with Adrienne Shearer and Dallas Hoover in the Department of Animal and Food Sciences," said Kali Kniel, professor of microbial food safety. "I have many fond memories of working with Sue; she was always able to see a project from a new light and use her vision to help move the project forward. She was active in many large collaborative projects that developed novel outreach programs that impacted youth and adults around the world. She is missed by this entire food safety community."
Her complete obituary is available online, and condolences may be shared there.
Dr. Snider will be buried in her home state of Missouri.
In lieu of flowers, the family has requested contributions to the University of Delaware. Donations will be directed to the Expanded Food and Nutrition Education Program. Please forward to: Gifts Processing, 83 East Main St., 3rd Floor, Newark, DE 19716. Make checks payable to "University of Delaware" and include on the memo line "in memory of Dr. O. Sue Snider". Gifts can also be made on the University of Delaware's secure Make a Gift website.