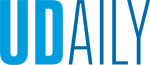 In Memoriam: Francisco-Javier Sayas Gonzalez
Article by UDaily staff April 04, 2019
Professor of mathematical sciences remembered as brilliant mathematician, dedicated teacher and mentor
Francisco-Javier Sayas Gonzalez of Newark, Delaware, professor of mathematical sciences at the University of Delaware, died April 2, 2019, at age 50.
Known to friends and colleagues as Pancho or Javier, Prof. Sayas joined the UD faculty in 2010 and became well known as an outstanding mathematician who was committed to the success of his students. He worked in the areas of numerical analysis and scientific computing.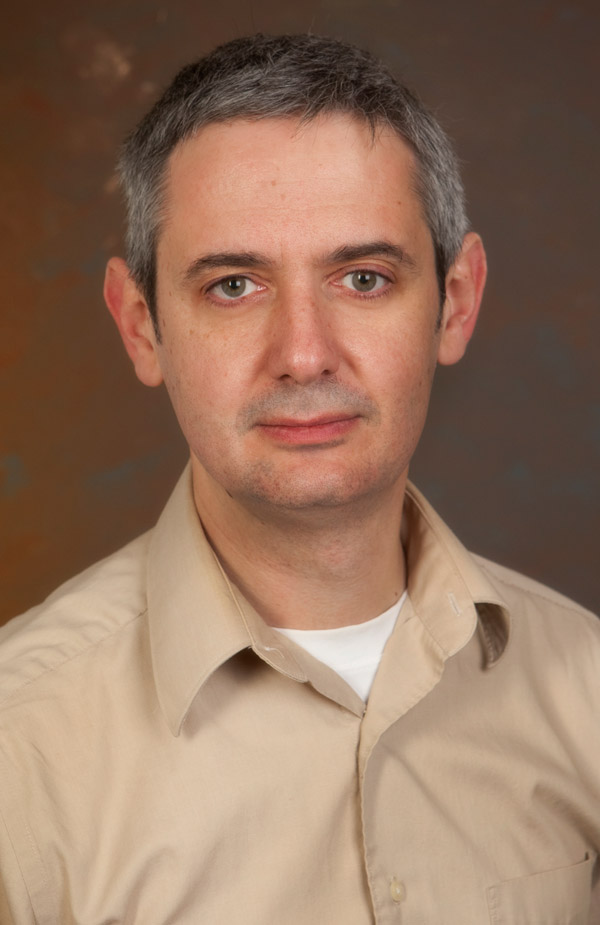 "Prof. Sayas was an extremely talented mathematician, and a dedicated educator and mentor," said John A. Pelesko, interim dean of the College of Arts and Sciences and a professor of mathematical sciences.
"His impact on his students will be long remembered. I know I am joined by the College of Arts and Sciences community when offering my deepest condolences to his family; he will be missed by many."
Louis F. Rossi, professor and chair of the Department of Mathematical Sciences, said Prof. Sayas was "an outstanding colleague" who was always eager to share his passion for mathematics with students and colleagues. Prof. Sayas was especially pleased, Rossi said, to learn that this year's DelMar Numerics Day--an annual regional meeting on research in computational mathematics--would be held May 11 at the University of Maryland in honor of his 50th birthday.
Prof. Sayas was born in Zaragoza, Spain, and earned his doctorate in applied mathematics from the Universidad de Zaragoza. He held positions there and at the University of Minnesota before coming to UD as an associate professor; he was promoted to full professor in 2013.
His family and friends described him as a brilliant scholar and a valued mentor and colleague. He published more than 100 articles in academic journals, contributed to numerous books and advised 15 current or previous doctoral students, referring to them as "Team Pancho."
With two of his former graduate students, he recently published the 514-page Variational Techniques for Elliptic Partial Differential Equations: Theoretical Tools and Advanced Applications, which he listed on his personal website as "a.k.a. the brick." He is also the author of Retarded Potentials and Time Domain Boundary Integral Equations: A Road Map, published in 2016.
In addition to his scholarship and teaching, Professor Sayas was known for his appreciation and knowledge of classical music, sense of humor, collegiality and love of life. A talented pianist who began playing in middle school, he also was a music critic for newspapers and magazines in Spain.
Colleagues at UD remembered his enthusiasm for learning and teaching, as well as his service to the mathematics department, where he formerly was director of graduate studies.
"He was an amazing scholar with an intense drive to learn and advance mathematics and to educate and mentor his students," said Sebastian Cioaba, associate professor of mathematical sciences. "His standards were high, and he worked hard and led other people to achieve them."
Like other colleagues in the mathematics department, Associate Prof. Gilberto Schleiniger recalled seeing Prof. Sayas working with "Team Pancho" members in various meeting areas throughout Ewing Hall.
"He was a first-rate mentor, loved by his students, respected by his colleagues and a great scholar," he said. Even while battling health problems, he continued to work without complaint, Schleiniger said.
"His legacy will live and be carried on by his students and the many people who knew him," said Cioaba.
Prof. Sayas was preceded in death by his mother, Elena Gonzalez. He is survived by his father, Jose-Antonio Sayas; his brother, Jose-Antonio Sayas Gonzalez; his sister-in-law, Rosa; and his nieces, Marina and Blanca.
A Mass of Christian Burial will be offered at 10 a.m., Saturday, April 6, at Thomas More Oratory, 45 Lovett Ave., Newark, Delaware. Interment will be held privately.
In lieu of flowers, donations to the Helen F. Graham Cancer Center of the Christiana Care Health System, 4701 Ogletown Stanton Rd., Newark, Delaware 19713, are requested.
Online condolences can be offered here.