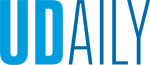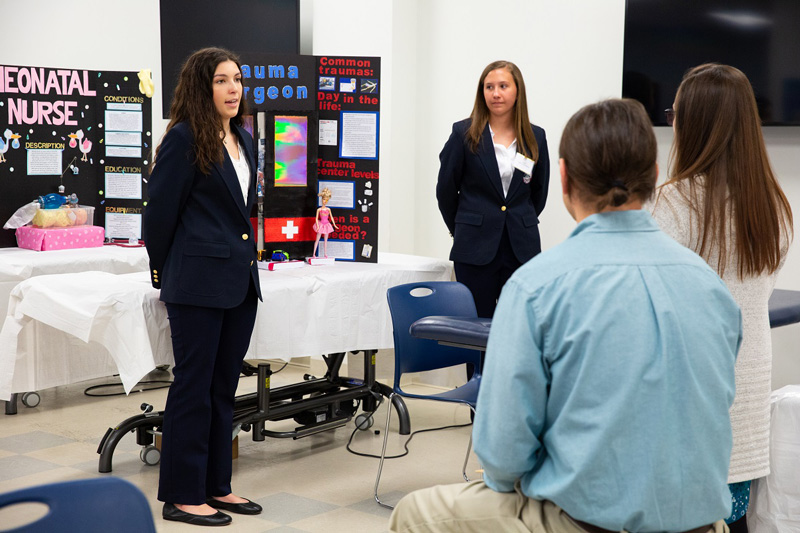 Growing the future of healthcare
Article by Kelly Bothum Photos by College of Health Sciences and courtesy of Chelsea Lee and Arielle Thorpe April 11, 2019
HOSA Delaware brings health-oriented high school students to UD campus
While University of Delaware students relaxed on spring break, more than 800 high school students from across the state packed the STAR Campus for the HOSA - Future Health Professionals State Leadership Conference.
From April 2 to 4, students participated in career-focused competitive events — medical spelling, health career photography and forensic science, among others — designed to stoke their leadership skills and expose them to the world available in healthcare.
HOSA is an abbreviation of the organization's former official name: Health Occupations Students of America. For some UD students, the HOSA - Future Health Professionals State Leadership Conference is where they first realized their passion for healthcare and helping others.
Kelsey Ramsey, a UD first year nursing major, remembers the butterflies, the nervous energy and the last-minute cramming that went along with being a part of HOSA. She started competing during her junior year at Delcastle Technical High School and came to the STAR Campus last year for the state conference.
"After my event, I took the tour. We went to the cadaver lab. I thought, 'This is fun,'" Ramsey said with a laugh.
Building a connection
Students competed as individuals and in teams in more than three dozen HOSA events spread across the Health Sciences Complex and the Tower at STAR Audion. Volunteers from the College of Health Sciences, local healthcare industry and the Delaware Department of Education served as judges.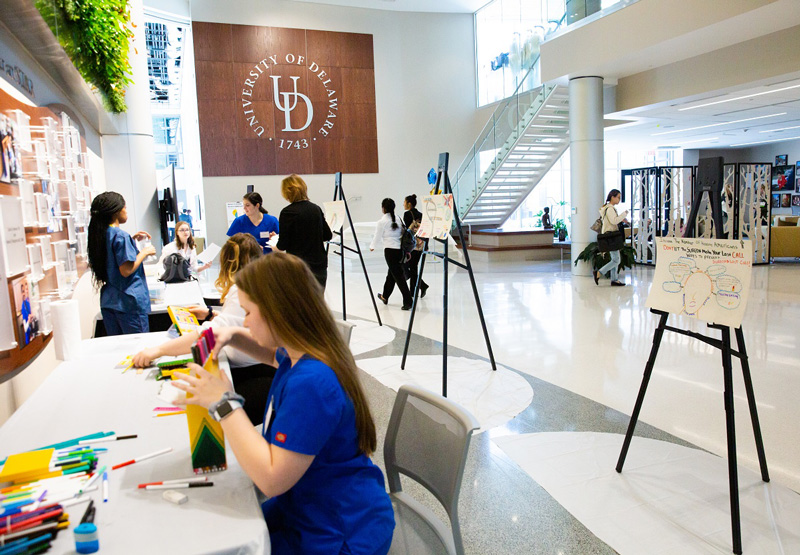 This is the third year the STAR Campus hosted the HOSA state conference. Brooke Cycyk, program manager for the Delaware Department of Education, which manages Delaware HOSA, said that as the program has grown, so has its connection with UD.
"We want HOSA to be a household name," Cycyk said.
Alyssa Benjamin, pipeline coordinator for the UD College of Health Sciences, said HOSA's goals of preparing the next generation of healthcare professionals mirrors those of the college.
"The hard work and talent shown by these students is really impressive. They have spent a tremendous amount of time studying, preparing displays and creating portfolios to be part of this conference," Benjamin said. "They are great examples of the potential that can be found in this next wave of healthcare professionals and leaders in Delaware. Their conference is one of the highlights of the year for the faculty and staff in the College of Health Sciences."
Benefits beyond high school
When UD first-year student Arielle Thorpe started her nursing classes last fall, she had a head start on some of the medical jargon in her textbooks, thanks to competing in HOSA's medical spelling bee during her senior year at Appoquinimink High School.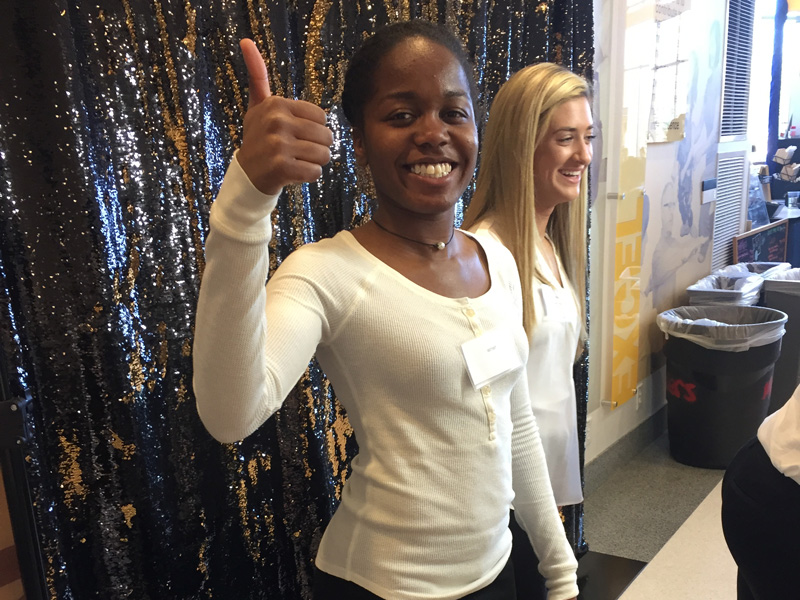 Her nursing classes haven't yet covered the word she spelled correctly to win the state competition — fauces, the term for the arched opening at the back of the mouth leading to the pharynx — but Thorpe said the overall experience helped her confirm her interest in becoming a nurse.    
"At first, I didn't want to do the conference because I was nervous about competing," Thorpe said. "It ended up being a great opportunity for me to make connections with people who are playing an important role in healthcare here in Delaware."
Ramsey said she is still reaping the benefits of HOSA. "I know a little bit more about how communities are different and also how to present yourself," she said. "HOSA helped me straighten my path."  
Experience that matters
Thomas Pinto is a UD senior exercise science major currently deciding between dental school and physical therapy school. The interest in physical therapy is directly related to his major and working in the UD Physical Therapy Clinic, but HOSA is the reason for his continued enthusiasm in dental science.
I started off my sophomore year competing in dental science. At first, I was doing it because my teacher told me I had to. Then I went on and competed in the state and national competitions," said Pinto, who finished in the top 10 on his first trip to nationals and in the top three the following two years. He also went on to serve in a statewide leadership role his senior year as vice president of Delaware HOSA.
"Being around like-minded people and applying a lot of skills we learned in the classroom was awesome," he said. "I loved HOSA so much. It was a huge piece of my high school experience. That's one of the first things I always bring up."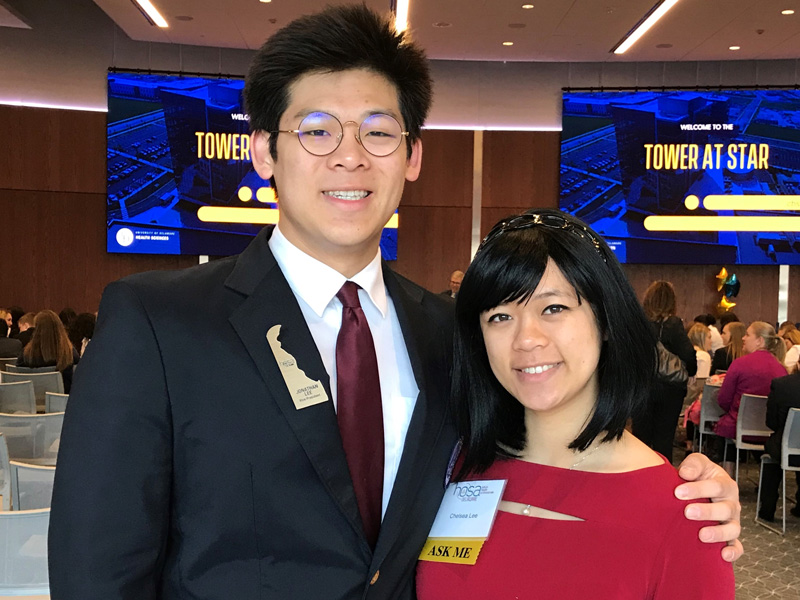 Chelsea Lee, a senior majoring in applied molecular biology and biotechnology, said HOSA helped her develop the critical communication, leadership and teamwork skills that she puts to use almost daily.
HOSA has become something of a family tradition. This year, Lee's brother, Jonathan, who serves as vice president for the organization, also competed for Sussex Technical High School. Lee was there, too, as a volunteer doing tabulations for some of the events.
"I owe HOSA for giving me an introduction to what healthcare could be," said Chelsea Lee, who serves as president of the Pre-Student Osteopathic Medical Association, a resident student organization. "It really opened my eyes to thinking bigger, broader things."