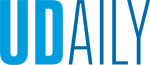 Coach of the Year Matt Nagy to speak at Commencement 2019
Article by UDaily staff Photos courtesy of the Chicago Bears April 09, 2019
Chicago Bears head coach, UD alumnus to deliver address at June 1 ceremony
Matt Nagy, head coach of the Chicago Bears, University of Delaware alumnus and an All-American Blue Hen quarterback, will speak at the University's 170th Commencement ceremony, scheduled at 9 a.m., Saturday, June 1, in Delaware Stadium.
In 2018, Nagy -- the first UD alumnus to earn a head coaching position in the National Football League -- led the Chicago Bears to the NFC North Division championship and a return to the NFL playoffs, and his leadership earned him the title NFL Coach of the Year, as well as AP and Pro Football Writers Association Coach of the Year honors. When he was a student at Delaware -- earning his bachelor's degree in health and physical education -- he set more than 20 career passing records as quarterback for the Fightin' Blue Hens.
"It's a pleasure to welcome Matt Nagy back to Delaware Stadium, the scene of his many college triumphs as a quarterback for the Fightin' Blue Hens," said Jeff Garland, vice president and University secretary. "As our new graduates set out on the path ahead, Matt's career is a powerful reminder of how the experiences in college and the connections you make here can have a lasting impact on your life. I know his insights and perspectives will be of great interest to the members of the Class of 2019 and their families."
A native of Manheim, Pennsylvania, Nagy played football at Delaware from 1997-2000 under the leadership of legendary head coach Tubby Raymond. Nagy led Delaware to the 2000 NCAA Football Championship Subdivision semifinals when he earned third team The Sports Network All-American honors and was a first team All-Atlantic 10 selection.
Nagy's record-setting career at Delaware included breaking some records held by former NFL Most Valuable Player Rich Gannon (but even some of Nagy's records were subsequently broken by alumnus Joe Flacco).
After playing several years of professional football at various levels, Nagy joined the Philadelphia Eagles as an assistant coach, spending five years there under head coach Andy Reid. When Reid joined the Kansas City Chiefs in 2013, Nagy followed him to become the quarterbacks coach and later offensive coordinator. In 2016, Nagy helped the Chiefs to a 12-4 regular season record, the club's first AFC West title since 2010, the No. 2 overall seed in the AFC and a first-round bye. Overall, he helped the Chiefs to the postseason four times in his five seasons with the club.
In January 2018, Nagy was named the 16th head coach of the Chicago Bears. He took a 5-11 team in 2017 and turned them into NFC North champions, winning AP and Pro Football Writers Association Coach of the Year honors for his efforts.
Under Nagy and his staff, the Bears posted a 12-4 record and made the playoffs for the first time in eight years. It was a seven-win turnaround for the organization, which had won eight games total in the previous two seasons. The Bears' 12 wins were the most since the 2006 NFC Championship season and the most by any Bears head coach in an inaugural season in franchise history.
Nagy and his wife, Stacey, have four sons, Brayden, Tate, Jaxon and Jett.
About Commencement
Commencement is held rain or shine. In case of inclement weather, the ceremony may be shortened.
Seating is limited in Delaware Stadium this year since part of the stadium is closed as part of a $60 million renovation project. Tickets are required.
Ticketing will reopen April 17 through May 10 (or until supplies last). For those unable to attend the ceremony, it will be broadcast live at select campus locations, and it will be streamed online.
For more information on the June 1 event and accompanying college convocations, visit the special Commencement 2019 website. Questions may be emailed to commencement@udel.edu.
Official hashtags for Commencement are #UDGrad2019 and #BlueHensForever.