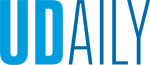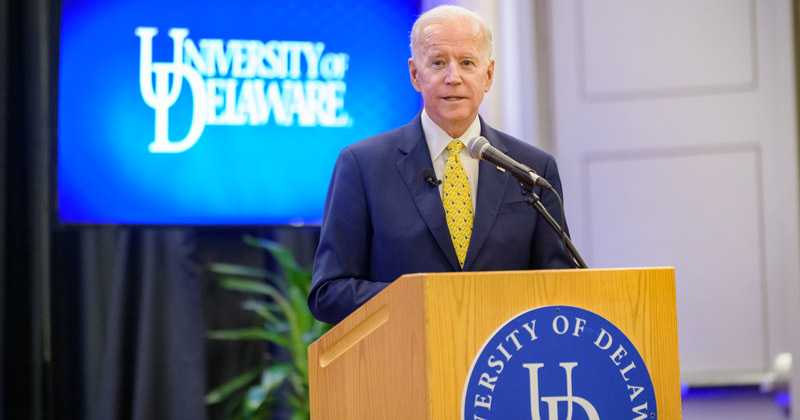 Biden announces candidacy
Article by UDaily staff Photo by Evan Krape April 25, 2019
Alumnus Joe Biden announces candidacy for president of the United States
University of Delaware alumnus Joseph R. Biden Jr. has announced his intention to run for the Democratic nomination for president of the United States in the 2020 election in a video posted on April 25.
Biden, a 1965 graduate of the University, former U.S. senator from Delaware and the 47th vice president of the United States, was named the chair of the Biden Institute at its inception in 2017. Last year, UD announced the establishment of the Joseph R. Biden, Jr. School of Public Policy and Administration (the Biden School), renaming the nationally ranked school.
Having announced his presidential run, Biden is stepping down from his position as chair of UD's Biden Institute, which will continue its work as a research and policy center focusing on issues that affect the nation.
The Biden Institute was created to build on the former vice president's vast experience and perspective on domestic policy issues by pairing that with the University's strengths in public policy education and research. Its focus has been on developing public policy solutions on issues ranging from economic reform and environmental sustainability to civil rights, criminal justice, women's rights and more. The institute also regularly convenes thought leaders on the most important issues of the day.
Named in recognition of one of UD's most famous alumni and his distinguished record in public service, the Biden School equips students with the knowledge and skills needed to address pressing social and economic problems and to enhance the quality of life in communities in Delaware, the nation and the world. The Biden School is currently in the top tier of nationally ranked comprehensive public affairs programs that have diverse graduate and undergraduate programs, as well as multiple research and public service centers.
Biden has maintained close ties to his alma mater since his graduation in 1965. He was inducted into the University's Alumni Wall of Fame in 1984 and was awarded an honorary degree from UD in 2004. He has spoken at four UD Commencement ceremonies (1978, 1987, 2004 and 2014), and he was a featured speaker at the 2017 inauguration of UD President Dennis Assanis.