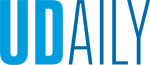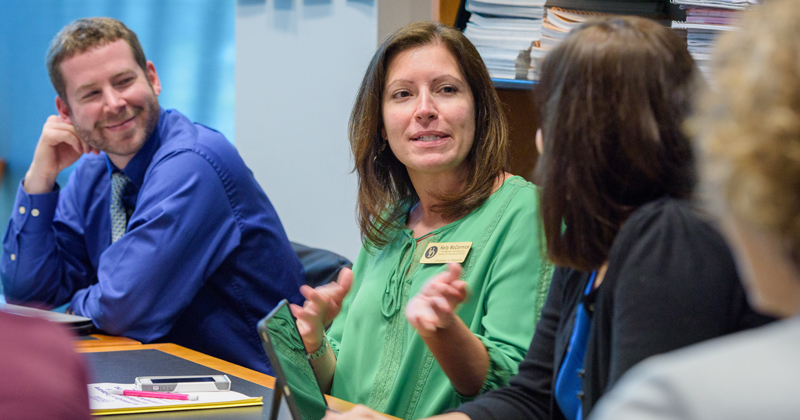 Transforming special education
Article by Jordan Howell Photo by Evan Krape April 15, 2019
Statewide partnerships aim to foster innovation in special education
In early 2018, the Delaware Academy of School Leadership (DASL), a professional development, research and policy center in the University of Delaware's College of Education and Human Development, convened its advisory board of Delaware's public school leaders to learn about their most pressing professional development concerns and what DASL could do to help.
The response was overwhelming. Across Delaware, in every school and school district, educators felt they would benefit from targeted professional development about special education policies and practices.
As the number of students who qualify for special education increases to record levels, educators are struggling to keep up. According to the Rodel Foundation of Delaware, the number of students who qualify for special education has risen by 18 percent — or 3,141 students — in a little over a decade. Statewide, over 20,000 students — or 15 percent of all children enrolled in Delaware public schools — receive some form of special education. To complicate matters, there is no one-size-fits-all approach to special education. These students arrive in class with a range of differences, including learning deficits, intellectual disabilities and behavioral disorders, and these special needs must be met along with those of all the other students in the classroom.
"This was keeping people up at night," said Jackie Wilson, director of DASL and assistant professor in UD's School of Education. "We realized that there is a statewide need for professional development opportunities to help all educators and school leaders to better accommodate students with special education needs."
A More Inclusive Delaware
To help Delaware's public schools provide high-quality, legally compliant services to their students with special education needs, DASL teamed up with UD's Center for Disabilities Studies (CDS) and the Delaware Department of Education to launch a statewide professional learning network, Leading Special Education Programs & Services, a year-long initiative focused on building capacity to develop exemplary services for special education students.
"We've been eager to collaborate with the Delaware Department of Education and other UD organizations to provide professional development to educators," said Beth Mineo, CDS director and associate professor in UD's School of Education. "There's tremendous capacity to benefit students and educators, and offering a coherent menu of professional development opportunities just seemed like the right thing to do."
When registration opened last fall, Wilson anticipated that 10 schools would take part in the initiative. When 20 schools signed up, they stopped accepting applications.
For this initiative, each participating school formed a team, which included the principal as well as general and special education teachers. Beginning in October 2018 and concluding in May of this year, the teams meet once a month, alternating between face-to-face sessions in Dover and virtual sessions online.
During these sessions, teams discuss prevailing issues related to special education and examine evidence-based approaches for developing successful school experiences that will support those students.
"A notable challenge has been strengthening our knowledge and use of evidence-based strategies to support students with instructional and social-emotional support needs," said Nathalie Princilus, assistant principal at Delcastle Technical High School. For Princilus, this is an opportunity to build capacity for inclusive but also sustainable programming and resources for their students. "Our team has collectively gained greater awareness of current trends in special education and have been fortunate to engage in problem-solving conversations with other schools."
Collaborative Learning
"There's a lot of learning because districts do things differently," said Wilson. "We learn from each other. So if one school develops a teaching strategy that provides more support for special education students, we're able to share that information across all the schools in the professional learning network. Our goal is that every team walks away with a plan for improving services."
One strategy that's proved popular, explained Wilson, is co-teaching. Rather than pulling special education students out of class for personalized instruction — a practice that parents argue is isolating to their children — teams envisioned classroom environments with special education teachers embedded in general education classrooms to help translate the curriculum for those with special needs.
Ultimately, the potential for change rests with principals. Few principals arrive on the job with extensive experience in special education. Most entered the profession as general education teachers — English, math, social studies — and lack the background and training to effectively manage their schools' special education programs.
"We know we have to start with leadership, because nothing happens in a school that doesn't go through the principal," said Wilson. "They don't have to be an expert, but they have to know how to find the resources and make sure that quality services and instruction are being provided to their kids."
The next step, explained Wilson, is to deploy teams of experts to each of the participating schools to advise on issues specific the student population.
"Our job is to make sure that we're giving these children every opportunity to be successful," said Wilson. "We're a small state. I think we're capable of doing just that."