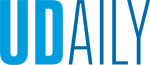 International Scholar Support
Article by Nikki Laws September 21, 2018
First-of-its-kind, award-winning scholar sexual misconduct prevention training
The University of Delaware's 250-plus international visiting scholars, while considered neither students, faculty nor staff, serve integral roles in the UD community as short-term researchers, lecturers, consultants and more.
Thanks to the Office for International Students and Scholars' (OISS) Noemi Murphy and Student Wellness and Health Promotion's (SWHP) Matt McMahon, this population can now count on one additional resource to help contribute to their success in the U.S., a tailored sexual misconduct prevention training program.
"Matt and I sit on several student-focused committees around the University, which address issues including sexual misconduct and gender bias prevention, among others. Our participation reminded us to think about what we are doing for our visiting scholars," said Murphy, assistant director for scholar services at OISS.
In spring 2017, Murphy and McMahon developed and piloted a first-of-its-kind, two-part workshop and invited all international J-1 Scholars to attend. While students, faculty and staff might recognize this training as similar to their own required participation in Haven, visiting scholars receive a program exclusively built for them.
Haven, the University's online learning platform, prepares UD community members to understand the rights and protection afforded to them and others under Title IX, the U.S. law that prohibits sex discrimination in publicly funded schools, organizations and programs.
"While this training is great for domestic students, faculty and staff, it assumes that people know what these terms are and have some context around this conversation," said McMahon. "The content that we do approaches the topic of sexual misconduct as if someone has never had a conversation around sexual education. Sometimes, this is the first conversation many of our scholars are having with a stranger or really ever about something of a sexual nature."
Before taking on his role as a sexual violence prevention specialist within UD's Division of Student Life, McMahon served as a regional gender and diversity expert with the International Federation of the Red Cross and Red Crescent Societies in Southeast Asia. Murphy, who holds a master's degree in global and international education, previously worked as an educational consultant in China and Mexico, focusing specifically on girls education in underrepresented and indigenous communities.
McMahon added that the training reserves judgment on culturally driven norms and instead focuses on a policy-based approach, covering expectations and available resources in the United States.
"Our scholars are from many different cultures and while there are some standards across the globe around sexuality, laws and mores, there are also some things that are more nuanced," he said. "We thought that it would be great, even if they had already received an online training, to specifically to address these nuances. We hope that our scholars come away with a better understanding of what the expectations are in American society, in Delaware and at UD."
Murphy, who offers a mandatory monthly visiting scholar orientation, also incorporates a basic introduction to Title IX into her program. "We cover mainly immigration topics but also discuss American culture, life in Newark and social norms in the States," she commented. "Matt then follows up with his seasonal workshop, offered four times per year." More than 40 international scholars attended the latest training in July.
To date, assessment efforts have demonstrated the success of the program. "When asked to define consent in their own words, 100 percent of respondents provided accurate definitions," McMahon said. "One hundred percent also strongly agreed or agreed that they understood their responsibilities to respect the boundaries of others."
"UD is very fortunate to have professional employees such as Noemi Murphy and Matt McMahon with their unique training and talents employed and passionate about helping to make our campus a safer place for all who visit, study or work here," said Nancy Chase, director of Student Wellness and Health Promotion.
For their innovative program, Murphy and McMahon received the "Highlight Session" award at the 2017 NAFSA Region VIII conference, earning them a presentation slot at the national conference, and a Bright Initiative Award from the Division of Student Life. The pair have also been invited to train representatives at the National Institutes of Health (NIH) and at several universities across the United States and Canada.
"Collaboration between University departments is integral in ensuring the success of our international community," added Ravi Ammigan, executive director of the Office for International Students and Scholars.
"We are pleased to have been able to partner with Student Wellness and Health Promotion on this program, which is now starting to gain national recognition, and many others throughout the year."
To learn more about UD's sexual misconduct prevention training for international visiting scholars, contact Noemi Murphy or Matt McMahon.
For those seeking support
Student Wellness and Health Promotion offers several types of assistance for survivors of sexual assault, dating/domestic violence, sexual harassment or stalking, which includes: 24/7/365 crisis assistance, professional advocacy and crisis counseling, and support groups. To contact an SOS victim advocate, call the UD Helpline 24/7/365 at 302-831-1001 and press one. The clinician will check to make sure you are safe, then take a first name and phone number and have an advocate call you back within 10 minutes.
About the Office for International Students and Scholars
OISS is the designated office at the University of Delaware that provides immigration advising and support services to nearly 5,000 international students, scholars and family members from more than 90 different countries. Throughout the year, the office also offers a series of workshops, sessions and programming events for the international community at UD.
For more information, visit the OISS website, which provides comprehensive information and resources on how to navigate issues that are most common to international students and scholars in the United States.
About Student Wellness and Health Promotion
Student Wellness and Health Promotion at the University of Delaware works to create a foundation of wellbeing by providing Blue Hens with the wellness tools to make healthy choices that contribute to a safer UD. To learn more, visit the Student Wellness and Health Promotion website.