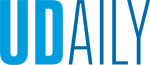 Record-breaking fundraising
Article by Kelly Graf September 06, 2018
UD celebrates early success with Delaware First
Fueled by the momentum of the November launch of Delaware First: The Campaign for the University of Delaware, the University celebrated a record-setting fundraising year with $114.7 million raised from more than 29,000 alumni, parents, friends, faculty, staff and students in fiscal year 2018 (July 1, 2017, to June 30, 2018). This marks a more than 54 percent increase in dollars raised over the University's previous most successful fundraising year in fiscal year 2016.
"This remarkable achievement is a testament to the commitment of our UD community to directly support our students and faculty in their academic pursuits and to propel the University forward as we continue our legacy of innovation and world-changing ideas," said UD President Dennis Assanis. "My wife, Eleni, and I cannot thank our generous donors enough for making the University a philanthropic priority. Together, our donors are helping us all to translate our shared vision into action."
This groundbreaking fundraising year has broken multiple records so far, including an impressive 25 percent increase in alumni donors over the previous year, as well notable increases in leadership annual giving gifts of $1,000 or more and giving from reunion-year and young alumni. Thirteen gifts of $1 million or more were made in fiscal year 2018, with many of the lead gifts for key priorities coming from members of the University's Board of Trustees.
"We are incredibly proud of this performance, but the true credit goes to the UD constituents who are so incredibly dedicated to this University and its people," said Jim Dicker, vice president of development and alumni relations. "This year, our alumni, parents and friends engaged with the University through events, programs and giving, and our donors were endlessly inspired by the work of our students, faculty and staff. We look forward to even more success in the coming years as we set out to reach our campaign goal of $750 million."
UD students benefit every day from the philanthropic support of the University's alumni and friends – from the buildings where they live and learn, to the faculty who help to open their minds to new ideas and the incredible research and experiential opportunities available to them.
"Philanthropy provides the margin of excellence to enrich the UD experience and make it affordable for our students," Assanis said. "The contributions of our donors truly enable transformation on our campus that is life-changing for the next generation."
This landmark year began with the November launch of the University's most ambitious and comprehensive campaign, Delaware First. The campaign boasts the bold goal of raising $750 million by June 30, 2020, for top priorities including biopharmaceutical innovation, graduate education, entrepreneurship, Biden Institute, athletics facilities, endowed faculty chairs, student fellowships and scholarships. With this year's fundraising support, more than $610.8 million has been raised through the Delaware First campaign since it began in 2010.
"As we celebrate this tremendous success, we also look ahead to continuing our mission of fostering a spirit of philanthropy and engagement among all Blue Hens and encouraging their lifelong support of UD's students," said Dicker.
About the Delaware First Campaign
Delaware First: The Campaign for the University of Delaware was publicly launched on Nov. 10, 2017. The comprehensive engagement and fundraising campaign will unite Blue Hens across the nation to accelerate UD's mission of cultivating tomorrow's leaders, creating solutions to grand challenges, inspiring innovations and transforming lives. The united effort will help create an extraordinary student experience at UD and extend its impact on the region and the world. "Building Our Home," is a core priority of the campaign, focused on a bold $60 million project to renovate Delaware Stadium and build the new, state-of-the-art Whitney Athletic Center for UD student-athletes.