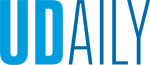 In Memoriam: Lalita Manrai
Article by Sunny Rosen Photo courtesy of Ajay Manrai September 14, 2018
Remembering Lalita Manrai, the Lerner College's first female full professor
Lalita A. Manrai, a professor of marketing and a pioneer for female faculty members at the University of Delaware's Alfred Lerner College of Business and Economics, passed away on Sept. 7, 2018, at the age of 68.
Dr. Manrai joined the University in 1987 and was the first female faculty member to be promoted to the rank of full professor in the history of the Lerner College. She was a UD professor for over 30 years, taught thousands of undergraduate and graduate students, and published over 120 research articles. She was loved by her colleagues and students.
Dr. Manrai was a trailblazer from a young age; born in Raipur, India, she was one of a handful of women to study engineering at her college in India in the 1960s and to earn an MBA from the Indian Institute of Management, Ahmedabad in 1976. She earned a doctorate from Northwestern University's Kellogg School of Management in 1987.
Dr. Manrai's research focused on comparative studies of international marketing, cross-cultural and cross-national consumer behavior, marketing and consumer behavior in international settings, and global perspectives in competitive marketing and consumer research. She taught international marketing classes at the graduate and undergraduate levels, provided editorial and review work for several international journals and conferences, and received several awards and grants for her teaching, research and service.
These include the Lerner College's Slocomb Professional Excellence Award, and a major research grant from the William Davidson Institute at the University of Michigan for a study of competition in the transition economies of Poland and Romania.
Dr. Manrai was also a citizen of the world. She coined the "FIT" mantra to guide her life: Family, Intellectual work, and Travel and tourism. She visited 146 countries on all seven continents and always took time to appreciate the diversity of human cultures and experience. She embraced music, dance and art from around the world.
Dr. Manrai's legacy lives on through her devoted husband of 42 years, Ajay, also professor of business administration at UD; her children, Padmini and Arjun; daughter-in-law, Rachna; and her adored granddaughter and lookalike, Reena. The Manrai family will be holding a private funeral later this week, and Ajay Manrai asks that readers please consider a moment of peaceful silence in her memory.