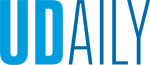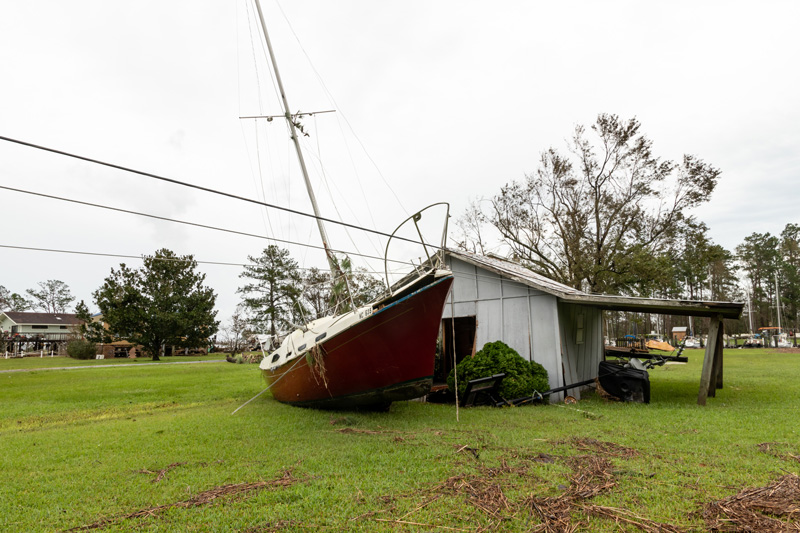 Helping communities prepare for hurricanes
Article by Julie Stewart Photos by iStock September 25, 2018
$1.99 million NSF grant supports disaster research project at UD
Katrina. Sandy. Maria. These and other hurricanes have devastated countless Americans. The National Oceanic and Atmospheric Administration predicts that in 2018, between four and seven hurricanes will form off the Atlantic Coast, and the East Coast is recovering from the damage of Hurricane Florence. After that? The hurricanes will keep coming — that's not a question. The question is to how to mitigate the damage when these events inevitably take place.
"There have been decades of research and lots of public programs and public sector interventions, and yet disaster losses keep escalating," says Rachel Davidson, a civil and environmental engineering professor at the University of Delaware. "2017 was a particularly bad year with hurricanes, but it wasn't an anomaly. We're just having trouble getting ahead of the problem."
Fortunately, she has a few ideas. Under a new $1.99 million grant from NSF, Davidson and Joseph Trainor, an associate professor of public policy and administration at the University of Delaware, are working with Jamie Kruse, the THCAS Distinguished Professor Economics at East Carolina University, and Linda Nozick, professor and director of Civil and Environmental Engineering at Cornell University, to uncover how communities do — or don't — prepare for hurricanes. They will use this insight to develop a system of mathematical models to help policymakers prepare for and respond to natural disasters. By studying the perspectives of homeowners, insurers and government agencies, they hope to develop a tool that optimizes the needs of all stakeholders.
A proactive approach to disasters
Instead of asking why hurricanes wreak havoc on communities, the research team is asking: Why aren't we developing engineered systems, social systems and processes that shield us from the damage inflicted by hurricanes?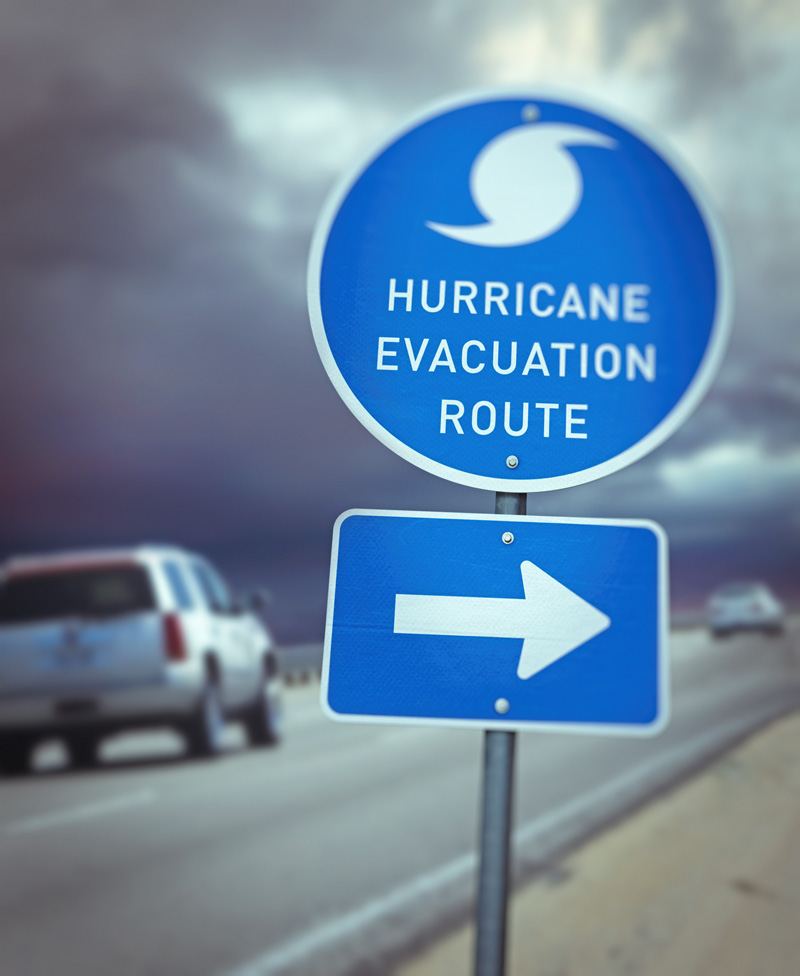 "Disasters are happening because we, as humans, are failing to adapt to the realities of the physical environment that we're in," said Trainor. "Human beings and their processes are failing to adjust and find ways to live in harmony."
The team is taking a holistic and comprehensive approach to disaster mitigation, using surveys, questionnaires, data on economic activity, and other resources. The team will start with meteorological and structural engineering data to predict where hurricanes will occur, how strong they will be, and what kind of damage they will cause, but the analysis won't end there. Many engineering models show the optimal places to build from a structural perspective, but they don't include other factors involved in human decision-making. That's where the research team based at the University of Delaware is doing something special.
"If you start paying attention at the moment that the wind gets strong and take everything as given at that moment, where the buildings are, where all the people are, where the economic activity is, then you have a limited number of options about what to do about it," said Davidson. Instead, the team is asking: How did we get here?
They will combine engineering data with public policy and economic analysis to study questions that have plagued disasters researchers, such as: Why are so many of the nation's flood plains, areas near bodies of water that are susceptible to flooding during heavy rainfall, occupied by buildings?
"There are really important drivers, things going on in communities, that put people in those places," said Trainor. "It's not by chance that most of the flood plains in most of the United States are developed. There are things that are incentivizing that and reasons why we're doing it. The question is: Why aren't we looking at those more?"
Another question: Why do many people in high-risk areas choose not to buy flood insurance or take other measures to protect their homes?
"We have to understand why people make the decisions they do so that we can create solutions that align with that natural decision-making process," said Davidson. "Where are the intervention points where someone's open to receiving information? What are the barriers that stop them from doing something that might be in their best interest?"
For example, some people might lack the funds to secure their windows and doors. Or, perhaps they perceive this intervention as unnecessary because they only plan to live in the house for a few years and assume they won't encounter a disaster in that short time. However, a hurricane might strike later, when the house has a new owner.
"Sometimes the people who made the choice won't have to ultimately face the consequences of their decision, and by the time people face the consequences, they forget that somebody made a choice that led to that," said Trainor. As the team develops a better understanding of how these decisions are made, they will factor them into their models.
Putting insight into practice
The models developed by the team could someday be used as a policy analysis tool to design and evaluate interventions for disaster mitigation.
"We're developing a mathematical tool to try to understand what policies would be most effective, and importantly, for each policy, what would the consequences be to each stakeholder, insurers, homeowners, and the government," said Davidson. "That's one important aspect of our approach that sets it apart from others. We're explicitly representing all the different players. None of those stakeholders can solve the problem by themselves."
The tool could help to answer complex questions, such as whether government agencies should offer grants to homeowners to encourage them to strengthen their homes.
"Right now, it's not obvious if that's a good use of funds or not," said Davidson. "Is it better to wait and help them recover afterward? Or if a grant is offered, how much should it be for? Is it enough to influence homeowner behavior? Or is it better to focus on buyout programs where the government will buy and demolish a home that continuously floods over and over again."
The model could also address questions about the role of the insurance industry in disaster relief.
The team hopes that this work could help to save lives someday.
"We're not there yet, but we do envision a platform where someone in an office in an agency could log in to their computer, enter some characteristics of their community or pull in data about the place that they're working, and click some buttons and say: What if I did this? What if I did that?" said Trainor. "The idea is that at some point in the future, this system would give them a set of answers that would help them think through difficult choices they're making in their communities about how to reduce risk."
An interdisciplinary framework
This project, which is supported by NSF grant 1830511 through the Leading Engineering for America's Prosperity, Health, and Infrastructure (LEAP-HI) program, has been a long time in the making. Davidson and Nozick have been studying hurricane risk management for more than a decade. They found that engineering techniques alone could not solve the problems they were facing, so several years ago, Trainor and Kruse joined the effort.
"We realized that the human behavior was very important in understanding how people, in this case homeowners, make decisions in managing risk," said Davidson. "We realized that we needed more expertise there."

The University of Delaware's Disaster Research Center, which has more than 50 years of history, connects faculty and students from different disciplines to address these questions in a holistic manner.
"When you work on complicated problems like this, you can only do it for so long before you realize there is no way to effectively bring science to public benefit without taking on complicated dimensions of the issues," said Trainor. "You can't make the world a better place with science if you're not connected enough to different people."
The Disaster Research Center recently announced a cluster hire, inviting applications from talented scholars pursuing interesting questions related to disasters, hazards, and crisis.
"We're excited to bring in more views, more perspectives, more people who are poised to do cutting-edge research projects that deal with important, complicated problems like this one does," said Trainor.
UD offers half a dozen programs for students to learn about disasters from a variety of perspectives, from engineering to public policy.
"There is no place that has the diversity of disaster-focused degrees that we have here at the University of Delaware," said Trainor.