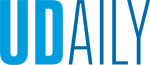 Calidore String Quartet to perform with special guests
Article by Megan Everhart September 19, 2018
Sept. 28 concert to feature U.S. premiere of work by prize-winning composer
When Calidore String Quartet returns to the University of Delaware this month, the musicians are bringing some of their most talented friends with them.
The quartet will open its season with a concert at 8 p.m., Friday, Sept. 28, in the Gore Recital Hall of the Roselle Center for the Arts on the Newark campus.
Pulitzer Prize-winning composer Caroline Shaw will be joining the quartet on campus for the U.S. premiere of her piece Three Essays. Calidore performed the premiere of "First Essay, Nimrod" in 2016, and the world premiere in London this summer added "Second Essay, Echo." "Third Essay, Ruby" completes the piece.
Shaw and Calidore cellist Estelle Choi have known each other since graduate school, and for the quartet, working with a living composer, and a friend, allows for more collaboration.
"Caroline knows our playing style, and she was open to suggestions," says Ryan Meehan, Calidore violinist, "and having known Caroline for so long, we know what sounds she's looking for. Sometimes it's folksy—like a fiddle—and sometimes it's more baroque."
Shaw adds that the "stamp of the first performance and first performers" is always on the piece when she writes for someone she knows. The resulting collaboration in Three Essays highlights both Shaw's voice as a composer and Calidore's strengths as performers.
In addition to being the U.S. premiere of Three Essays, the Sept. 28 concert is significant because Shaw will be in attendance (she was unable to be in London for the world premiere). Composer and quartet will have rehearsal time together and may even refine sections of the piece.
"A second performance allows us to be more expressive because we've had time to live with the piece, and the music is in our blood. We don't have to think so much about correct notes," Meehan adds.
Shaw won the 2013 Pulitzer Prize in Composition for her vocal piece Partita for 8 Voices, an a cappella work built on baroque dance forms that Shaw twists to create new sounds and effects. Shaw generally describes her work as a mix of old and new, "giving different frames, different edges, to harmonies that I love." In writing Three Essays, Shaw says she was thinking about music like a language. "Nimrod" explores the textual rhythms of one Shaw's favorite authors, Marilynne Robinson. The other two movements, Echo and Ruby, are inspired by two computer-programming languages.  
The second half of the concert features Ernest Chausson's Concerto for Violin, Piano and String Quartet, a beautiful piece that is rarely performed due to its difficulty.
Calidore welcomes two distinguished guest artists to play the Chausson, violinist Arnaud Sussmann and composer/pianist Michael Brown. The Juilliard graduates are both recipients of the prestigious Avery Fisher Career Grant and hold membership in the Chamber Music Society of Lincoln Center.
"We're excited to bring so many of our talented friends to UD to meet the wonderful audiences here," Meehan says, and Sept. 28 promises to be an exciting event for contemporary classical music.
Tickets
Tickets for the Sept. 28 concert are $15 for adults; $10 for UD faculty, staff, alumni and seniors; and $5 for students. Advance tickets are available through the Roselle Center for the Arts box office, which is open from noon-5 p.m., Monday through Friday, telephone, 302-831-2204, or online. At-the-door tickets, if available, are cash or check only.