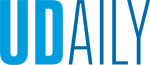 Buildings evacuated after minor lab incident
Article by UDaily staff September 26, 2018
Brown Lab, Drake Hall now reopened
Editor's note: 7:44 p.m., Sept. 26.The clean-up of Drake Hall has been completed and the building has reopened. Both students have been released from the hospital.
Two University of Delaware buildings — Brown Laboratory and Drake Hall — were evacuated Wednesday afternoon, Sept. 26, after a small contained explosion occurred at approximately 1 p.m. in a campus lab. Two graduate students had minor injuries and were taken to Christiana Hospital out of an abundance of caution.
A UD Alert was issued to campus advising individuals to stay out of the area..
Brown Laboratory reopened around 3:30 p.m., and classes there are being held as regularly scheduled. Drake Hall will remain closed, and classes there are canceled until further notice.
Michael Gladle, director of Environmental Health and Safety at the University, praised the first responders who took quick action on the scene and made sure that everyone in the buildings was evacuated safely.
Students who left personal belongings in Drake Hall during the evacuation may retrieve them by contacting UD Police at 302-831-2222.