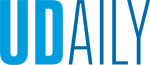 UD grad helps Baltimore's National Aquarium
Article by Adam Thomas Photos courtesy of Baltimore's National Aquarium September 13, 2018
Curtis Bennett works to inspire the next generation of environmental conservationists
University of Delaware alumnus Curtis Bennett's safe space has always been nature. Whether exploring in his back yard or participating in nature camps at local parks as a kid, his interest grew into a passion and that passion turned into a career.
Bennett serves as the Director of Conservation Community Engagement at the National Aquarium in Baltimore, Maryland, and works to inspire conservation of the world's aquatic treasures. He also works outside of the aquarium in the City of Baltimore, the Chesapeake Bay watershed and nationally to empower conservation actions.
"The work that I do in a lot of our communities in Baltimore City and others, regionally and nationally, is to identify the needs of those communities from an environmental perspective," Bennett said. "I work collaboratively with community pillars, stakeholders and residents to develop programs, projects, and initiatives that meet those needs from an environmental perspective. The ultimate goal is to implement and facilitate those programs directly where people are in their own communities and change the narrative of where nature is and how we connect to it on a regular basis. It's working towards a more sustainable environment but most importantly, sustainable communities."
Bennett got his undergraduate degree in environmental science and policy with a concentration in wildlife ecology and management from the University of Maryland College Park. He then came to UD's College of Agriculture and Natural Resources to pursue his master's in the Department of Entomology and Wildlife Ecology after hearing about UD from a friend.
"She told me about the University and she knew about my interests in pursuing opportunities in wildlife and she said, 'You need to check out the University of Delaware. It has a really robust program,' " said Bennett. "I can recall coming here for a visit and having a chance to meet with some of the faculty and some of the students and I knew instantly that this was home. This was a place where I wanted to be and to expand my education and really prepare me for that next career step."
At UD, Bennett studied with Chris Williams, professor of wildlife ecology. He worked in New Jersey, with the state's division of fish and wildlife, looking at river otters. He researched specifically where they were in the state, key habitat variables and parameters that were important for otters throughout the state so that they could be effectively managed.
There was also a strong education and community based component to the work, and Bennett got experience working with landowners in New Jersey, talking to them about the wildlife that lived in their backyards.
"Many of them had lived there for years and didn't know some of the wildlife species that lived there, including that there might have been otters in their own backyard," said Bennett.
This project helped Bennett realize and then grow his passion for educating the public about wildlife and how to communicate the science and the details of important research and conservation topics overall.
The other strong passion Bennett has is diversity, equity, inclusion and justice within the field to make sure that environmental conservation is continuing to reach broader audiences and to provide opportunities for all in the conservation space.
"It's so strongly connected to what I do with community engagement but also with the conservation field overall," Bennett said. "I'm a mentor in several programs just to make sure that those pathways and pipelines are there for all students to encounter and pursue opportunities within the conservation field."
These opportunities are critical at a young age, and Bennett said that just as he was exposed to wildlife conservation early in his life, he wants to impart that passion in others as well.
"We did a lot of work with middle school students and with high school students," Bennett said. "During my last year at UD, I worked part time with the Delaware Nature Society doing environmental education work. For me, it was always that combination of science and education work and being able to communicate the science to the general public. It's amazing the moments you have engaging with youth out in the field where they're learning actively how to get involved and what opportunities are available to them because they are the next generation. We need to make sure that we inspire and we empower them just like we've been inspired and empowered to do that work. There's so much for them to do and they can have a lot of fun doing it too."