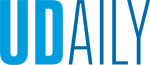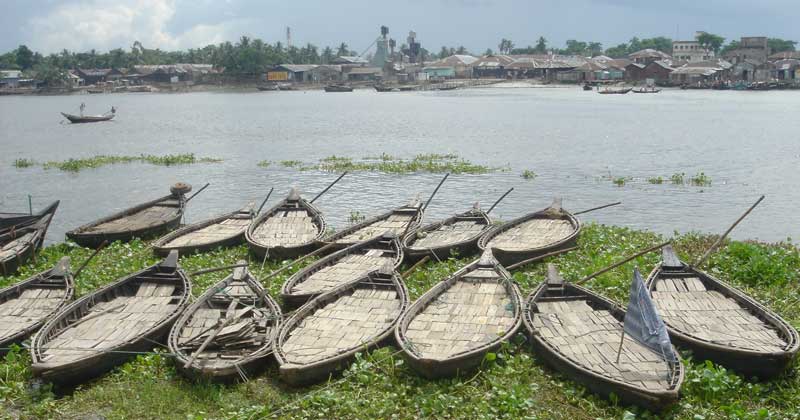 Grand challenges
Article by Adam Thomas Photo courtesy of Holly Michael September 26, 2018
UD's Human and Climate Series kicks off Sept. 28
One of the grand challenges facing the planet now and into the future is ensuring the availability of enough clean water to sustain humans and ecosystems across the globe. With many colleges and centers conducting water-related research, the University of Delaware is uniquely positioned to tackle this multidisciplinary topic.
So, when UD's Office of Graduate and Professional Education solicited proposals from faculty on ways to engage graduate students in addressing grand challenges, water sustainability seemed like a strong choice to Holly Michael, the Unidel Fraser Russell Career Development Chair for the Environment and an associate professor in the Department of Geological Sciences.
"The whole world is facing these problems. It's both a local and a global problem, and I think it will become more and more of a grand challenge in the next decade as all of these pressures become worse," Michael said. "It is so interdisciplinary that you can't focus on just one aspect and solve the problems."
Michael and her collaborators, the Delaware Environmental Institute (DENIN) and its Water Working Group, were awarded one of six Grand Challenge grants. They used this as a unique opportunity to broaden the education of a group of graduate students on the planning committee. The committee worked with Michael, DENIN associate director Jeanette Miller and a faculty committee to create a series of programs to connect different people and groups working on water issues. The goal was to help them learn about the different approaches and opportunities while gaining experience in the logistics of the academic world.
Students on the committee are a mix of DENIN Environmental Fellows, members of the Water Science and Policy Program as well as students from three of UD's colleges — the College of Earth, Ocean and Environment (CEOE), the College of Agriculture and Natural Resources (CANR), and the College of Engineering (COE). Together, the students organized a series of three water-focused symposia and had to settle on themes, invite speakers and develop the format of the events.
"It's a great professional development experience for students, and they are very effective in engaging fellow students across campus and with partners in the region," said Miller, DENIN who oversees interdisciplinary programs.
Alma Delia Vazquez Lule, a doctoral student in the Department of Plant and Soil Sciences, said that helping to plan the symposium was a great experience and helped her professional-academic development.
"I learned and improved some skills that are not usually developed in the academic curriculum, such as planning, administration, leadership, teamwork, networking and communication," Vazquez-Lule said. "This opportunity provided me with the 'real professional world' and let me open my perspectives and mind about my own professional development. I was glad to work inside of a great, collaborative and creative team. I learned a lot from my colleagues."
Julia Guimond, a doctoral fellow in the Department of Geological Sciences, said it has been a great experience working on the planning committee and getting to know and work with other graduate students who share a common interest.
"Another unique and special experience has been brainstorming, selecting, inviting and coordinating with the invited speakers. I had not had this experience until this event," Guimond said. "We started with a list of people we would like to hear speak - which was a very fun list to make - then had to make it happen. After numerous emails back and forth, I am looking forward to meeting all the speakers in person."
The first symposium — the Human and Climate Series I: Dynamic Hydrology from Land to Sea — will bring together students and professors from across campus, as well as outside speakers, for networking, presenting and collaborative research opportunities. It will focus on the sea, coastal vulnerability and other challenges in the interface between the land and waterways.
The symposium will take place on Friday, Sept. 28 from 8 a.m. to 3 p.m. at Clayton Hall and will run in conjunction with the ongoing Water Science and Policy symposium.
The committee selected Robert Twilley, the former executive director of the Louisiana Sea Grant College Program, as the keynote speaker.
The symposium will also have topical sessions opened by speakers including Bob Ball of the Chesapeake Research Consortium, Christian Hauser with the Delaware Sea Grant College Program and Matthew Miller from Aqua PA. These speakers will also sit on a career panel.
The next two symposia will take place at the Stroud Water Research Center ("Water for Food and Energy" on March 22) and the Delaware Department of Natural Resources and Environmental Control ("Science, Management and Policy for Water" on June 8).
Michael said that having three different institutions representing academia, the private sector and government will help expose students and workshop participants to how researchers in different sectors interact to help answer the grand challenge of water sustainability.
With UD being strong in water and environmental research, and with enhancing graduate education being a priority for the University, it made sense to have the symposium be multidisciplinary to bring together all of UD's strengths in water research.
Michael said she is hopeful that the graduate students — both those on the planning committee and those who attend the symposium — are exposed to different career opportunities and get to talk with people in the field who could direct them to potential jobs that might be a good fit.
"We're also hoping that strong science comes out of these symposia that broadens the students' perspectives and also the faculty's perspectives," said Michael. "I hope participants take advantage of the networking opportunities because these personal connections will help them find jobs and help them in their future careers."
Funding for the symposium was provided through a grant from the Interdisciplinary Grand Challenges program of the UD Office of Graduate and Professional Education and the Unidel Foundation.