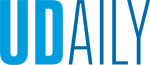 New vice president named
Article by UDaily staff October 11, 2018
Wayne Guthrie named vice president for human resources at UD
Wayne Guthrie, associate vice chancellor of human resources at the University of Wisconsin-Madison, has been named vice president for human resources at the University of Delaware, President Dennis Assanis and Executive Vice President Alan Brangman announced today. His appointment is effective Dec. 1.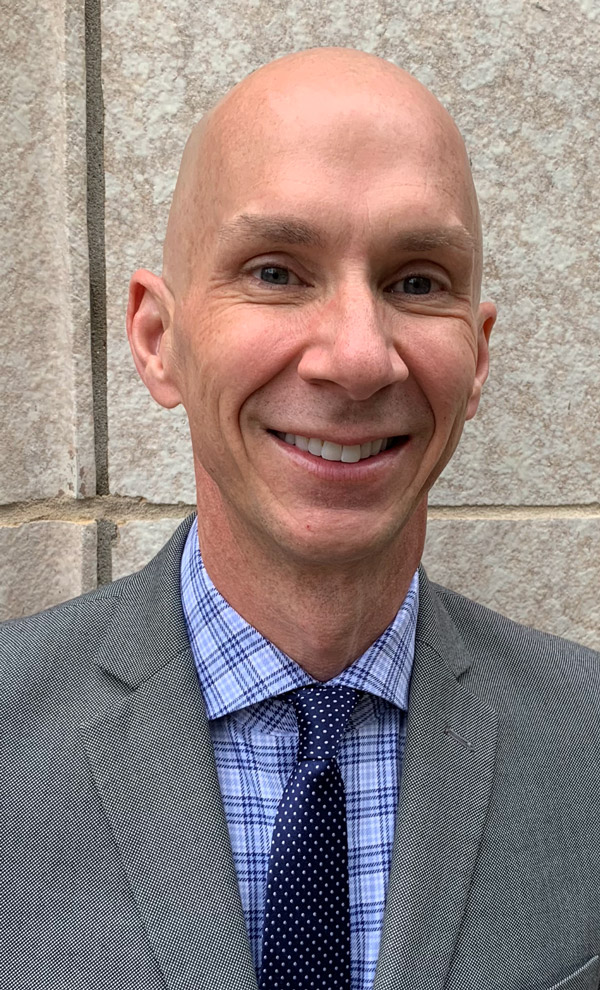 "Wayne Guthrie brings a wealth of human resources knowledge from the world of higher education, as well as the nonprofit and corporate sectors," Assanis said. "His prior experience combined with his creativity, integrity and strategic outlook positions him well to provide our faculty and staff with the resources and opportunities they need to advance themselves and the University. I look forward to working closely with Wayne in this important area."
Guthrie said he sees the role of the human resources team as "advancing the potential of faculty and staff, ensuring an implacable focus on operational excellence and creating transformational impact for the University from within.
 "The University of Delaware," Guthrie said, "represents a community that brings together a variety of perspectives in order to produce the best possible outcomes — that makes me incredibly excited to join the University and to work with colleagues across campus to continue advancing toward unparalleled academic excellence in undergraduate and graduate education, research and service."
In his new role, Guthrie will report directly to Brangman and will lead a strategic, transparent and customer-service-oriented Human Resources function designed to advance functional and operational excellence at the University.
 "Wayne has an impressive record of achievement in leading human resources operations and helping them to grow and change to meet the evolving needs of their institutions," Brangman said. "I know he will bring that insight and energy to the University of Delaware, and I'm pleased to welcome him to the UD team."
Brangman added, "My special thanks go to Darcell Griffith, interim chief human resources officer throughout this search process who will return to her previous leadership role in Human Resources. Accomplishments during her tenure included enhancement of human resources campuswide communications, clarification of HR partnership roles with colleges and other units, and the merging of recruitment and onboarding functions to create a seamless experience for new hires.
"My thanks also go to the members of the search committee and its chair Laure Ergin, vice president and general counsel," he said. In addition to Ergin, members of the search committee were Carol Henderson, vice provost of diversity; Matt Kinservik, vice provost for faculty affairs; Sharon Pitt, vice president of information technologies; José-Luis Riera, interim vice president for student life, and Kimberly A. Reinagel-Nietubicz, strategic policy analyst.
About Wayne Guthrie
Guthrie has served since 2017 as associate vice chancellor of human resources at the University of Wisconsin-Madison, which has 22,000 employees. During his tenure there, his responsibilities have included compensation, talent acquisition and engagement, workforce relations, benefits administration and administrative services. He advanced a comprehensive approach to professional staff development there and reorganized its Office of Human Resources to optimize customer service delivery. He also led the first university-wide compensation and title review in 30 years.
From 2011-16, Guthrie served as the Arthritis Foundation, first as vice president for human resources in its national office and then as senior vice president for staff operations. As the top human resources and staff operations executive, he reported to the chief operating officer, managing human resources, facilities, meetings/conferences and project management.
Previously, he was vice chancellor for human resources for three years, reporting to the Board of Regents of the University System of Georgia and managing HR functions for 44,000 employees.
From 2001-8, he held a series of increasingly responsible human resources positions including vice president of worldwide human resources at Immucor Inc., a publicly traded, global life sciences company with 700 employees throughout Europe, Asia and North America.
A certified Senior Professional in Human Resources (SHRM-SCP), Guthrie earned his bachelor of business administration degree in marketing from Georgia State University.
He is a member of the national chapter of the Society for Human Resources Management and served a two-year appointment as a member of the Emerging Issues Committee for the College and University Professional Association for Human Resources (CUPA-HR).
About Human Resources
At UD, the Human Resources team of approximately 40 full-time employees works to attract, develop, reward and engage the institution's most valuable asset, its people. HR includes Compensation and Benefits, Employee Development, HR Systems, Employee Relations and Recruitment and Employment.