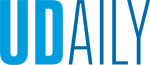 Multicultural Center Working Group issues final report
Article by Cindy Hall October 08, 2018
Group recommends stronger institutional diversity infrastructure
The University of Delaware Multicultural Center Working Group (MCWG) has issued its final report of recommendations concerning a proposed multicultural center on campus. The report, available on the MCWG website, takes into consideration an external consultant's assessment and audit of UD's student-centered multicultural services, as well as input from more than 200 survey respondents including undergraduate and graduate students, faculty and staff, alumni, and parents.
The report, which was presented to University President Dennis Assanis, concludes that UD must focus on creating a stronger institutional infrastructure — a "framework for diversity and inclusion" — before it can give serious consideration to a new multicultural center on campus.
In response to the report, and as part of the University's continued efforts to advance inclusive excellence, President Assanis has engaged an external consultant team to work with the University in assessing UD's diversity landscape and determining a plan to enhance its infrastructure. The team — led by Rob Sellers, vice provost for equity and inclusion and chief diversity officer at the University of Michigan — is expected to begin its evaluation in November.
"We're working every day to build a more diverse and inclusive community at the University of Delaware, and these next steps will accelerate our progress in realizing this goal," Assanis said. "Achieving momentum for inclusive excellence requires a strong team, a clear plan and a robust administrative structure to create success, so I appreciate the diligence and dedication of the working group in recommending the best path forward."
The Multicultural Center Working Group comprises various members of the campus community and is led by co-chairs Carol Henderson, vice provost for diversity; José-Luis Riera, interim vice president for student life; and Trevor A. Dawes, vice provost for libraries and museums.
The MCWG recommended approaching the development and implementation of new diversity and inclusion initiatives through a phased model, for example:
Phase I: focus on increasing diversity and inclusion staff positions.

Phase II: develop programs, services, engagement opportunities, and resources.

Phase III: build and/or renovate physical spaces.
Development of a multicultural center needs to be considered "within the context of UD's Inclusive Excellence Plan and in strong collaboration with University-level leadership of diversity and inclusion," the document says. The group recommended ongoing inclusion of voices and perspectives from campus and community stakeholders as plans progress.
As a result of these findings, the Division of Student Life has already begun the process for hiring two additional staff focused on diversity and inclusion and filling a vacant program coordinator position focusing on the expansion of diversity and inclusion training, events and student group advisement support.
In addition, Student Life has launched an application period and recruitment for the new Student Diversity & Inclusion Advisory Board, open to undergraduate and graduate students. Applications are due Nov. 2 and the group will begin its work spring semester.
The report also provided results of a survey of undergraduate and graduate students, faculty, staff, alumni, and parents conducted last spring. Respondents, when asked to rank functions of a multicultural center at UD, rated the following equally as most important: foster campus community engagement; provide opportunities for cross-cultural interactions and engagement; and provide resources for students from historically underrepresented and underserved groups.
When asked to select the most important outcomes for a multicultural center and the UD campus and surrounding community, survey respondents selected: sustained climate of respect and appreciation for individual and cultural differences; increased co-curricular opportunities for demonstrating the value of diversity, equity, and inclusion as a skill set and institutional value; and improved retention of historically underserved and underrepresented groups as the top three most important outcomes.
To read the full report, visit the Multicultural Center Working Group website, https://sites.udel.edu/studentlife/mcwg/.