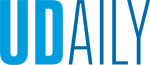 A lifetime of dance
Article by Ann Manser Photo by Kathy F. Atkinson October 04, 2018
UD's Lynnette Overby honored as educator, advocate, mentor
Lynnette Young Overby's career has included work as a grade-school physical education teacher, doctoral student, college professor, author, researcher, national advocate for arts education, choreographer, performer and mentor to numerous students and young faculty members.
"Advocacy is very important to me, and so are mentoring and teaching, research and service," said Overby, professor of theatre and dance at the University of Delaware.
"But at the center of everything has always been dance."
Overby's prolific and wide-ranging career is being formally recognized with a Lifetime Achievement Award from the National Dance Education Organization (NDEO), which will honor her at its national conference on Friday, Oct. 5.
Growing up in Dover, Delaware, Overby began piano lessons at age 5, but when a new dance school opened several years later, she pleaded with her mother to let her take classes there. Learning to dance at age 12 made for a late start compared to many youngsters, but Overby loved it and never looked back.
"And I think my training in music actually helped me," she said. "So much of what you do as a dancer is precisely timed to the music."
In high school in the late 1960s, Overby and other African American students in their newly integrated school were exposed to taunts and negative comments from many of their classmates. But a new teacher started an after-school dance class, and Overby felt at home there.
"It was a challenging year," she said. "There were some ugly incidents, and we felt isolated a lot of the time. For me, dance class was always a respite from all of that."
Overby went on to earn a bachelor's degree in physical education from Hampton Institute and a master's degree in dance education from George Washington University. She taught in the Washington, D.C., public schools and conducted research there, finding that children developed reading and comprehension skills more successfully when their traditional classroom learning was supplemented with creative movement.
"Movement is a form of communication," Overby said. "And dance isn't something that's elite. It's for everyone."
She moved into teaching and administrative positions in higher education and earned her doctorate in kinesiology at the University of Maryland. In 2008, she left Michigan State University to join the UD faculty, as founding faculty director of the Office of Undergraduate Research and Experiential Learning.
Overby is founding director of the dance minor program and deputy director of the University's Community Engagement Initiative. She continues to publish — the UD Library, Museums and Press is preparing to publish her online book, Dance: Current Selected Research, Volume 9 — choreograph and perform.
And, of course, she continues to teach dance classes. In the capstone course for the dance minor, she said, her primary goal is to make the program truly interdisciplinary.
Students have a wide variety of majors and career goals, and Overby wants to help them continue to be involved in dancing. Each student in the capstone class creates a final project that combines his or her major field of study with the discipline of dance.
"I tell them: You've been dancing since you were 2, but now you're going to be [for example] a chemist," she said. "How are you going to keep dance in your life?"
Overby helped write national Common Core standards for arts education and she said she's passionate about advocating for everyone to have access to the arts. She also continues to work on collaborative arts-based research projects at UD and to mentor students and young faculty members. She serves as a Kennedy Center Teaching Artist and conducts workshops with teachers in several states.
NDEO and its Lifetime Achievement Award
Overby will speak after receiving the award at the National Dance Education Organization conference in San Diego.
Her family, including her 4-month-old grandson and her 100-year-old mother, will be in the audience, along with colleagues, students and friends.
"I'm very honored to receive this award," Overby said. "I haven't decided what I'm going to say, but I know that I want everyone who's important to me to share the moment."
In nominating Overby for the Lifetime Achievement Award, Anne Dunkin, a dance education literature and research coordinator with NDEO, noted that the organization also honored Overby in 2004 with its Outstanding Leadership Award.
"It is now time to award NDEO's most prestigious award for lifetime achievement to one of our most stellar professionals in dance education," Dunkin said.