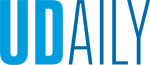 In Memoriam: Derek Fils-Aime
Article by UDaily staff October 26, 2018
Campus community remembers first-year student Derek Fils-Aime
The University of Delaware campus remembers Derek Fils-Aime, a first-year student in University studies from Laurel, Delaware, who passed away Oct. 17. He was 18.
"Our community mourns the loss of Derek Fils-Aime, a young man who cared deeply about other people, especially immigrants, and wanted to use his education to help them," said UD President Dennis Assanis. "On behalf of everyone at the University, I extend our sincere condolences to Derek's family, to his teachers and fellow students and to his many friends. Our thoughts are with everyone who knew and cared about Derek."
Adam Cantley, interim dean of students, said, "I had the privilege of meeting Derek and his family this fall. He was thrilled to be a Blue Hen and determined to make the most of his college experience. He would go out of his way to say hello to me on campus and always had a smile."
Mr. Fils-Aime's adviser, Kathryn Goldman, called him "a wonderful young man" and "one of my favorite students," adding that he "brightened my day every time I saw him." Goldman said Mr. Fils-Aime was a hard worker who was planning to pursue a degree in political science. "When we last spoke earlier this month, he was planning to declare his major, and he left my office with a smile from ear to ear on his face," she said. "I am stunned and saddened by this loss."
After studying political science at UD, Mr. Fils-Aime's goal was to become an immigration lawyer to help other immigrants like himself.
From Monday through Wednesday, Oct. 29-31, University flags on the Newark campus will be lowered in Mr. Fils-Aime's memory.
Derek Fils-Aime
Born in Port-au-Prince, Haiti on Jan. 31, 2000, Derek Fils-Aime migrated to the United States at the age of 1 to live in Delaware, where he was raised by his two aunts, Marie Kettelene Fils-Aime and Marie Duna Fils-Aime.

Mr. Fils-Aime graduated from Sussex Technical High School in 2018. While he was a student there, he was on the football and track teams. During his time at Sussex Tech, his passion for law grew, fueled through law and policy classes that he took there. In high school, he received many awards and certificates, including the 2014 Governor's Youth Volunteer Service Award for his dedication to volunteering.
He was certified as an accredited legal professional in 2017, from the Association for Legal Professionals, and he completed and passed a security guard exam and received a certificate from Delaware Technical Community College. He also completed a three-year program of studies in Legal Support Services and Criminal Justice Technologies.
Mr. Fils-Aime was well loved within his community and place of worship. A shy but playful person, he knew how to lighten up the mood when someone was down or just needed a laugh. His family recalls that he would use a high-pitched voice and say something off the wall that would guarantee a gut-wrenching laugh. He showed care and compassion to all those who crossed his path.
He loved football, favoring the Washington Redskins as his team. When he came to UD in Newark, known to be Eagles Country, he continued to show his Redskins pride with all of his fan gear.
Predeceased by his father, Alais Jean-Jacques, Mr. Fils-Aime is survived by his grandmother, Anne-Marie Fils-Aime; mother, Jesula Fils-Aime; aunts, Marie Kettelene Fils-Aime, Marie Duna Fils-Aime and Hucide Fils-Aime; brothers Keduson Senoya, David Senoya, Josue Senoya and Frederick Fils-Aime; cousins Jackson Lubin and his wife, Amber Fortner-Lubin, Jean E. Paul and his wife, Jennifer N. Paul, and their daughter Noelle; Clairtude Amazan and her husband ,J. Daniel Amazan; Cheldine Paul, Mideline Paul-Emile, Lukson Fils-Aime and his wife, Elisandra Diaz, and Famince Galloway and her husband, Ernest M. Galloway; family friend, C. Andrew Walker, and many friends who loved him dearly.
Services were held Oct. 21 at the Lifeway Church of God in Bridgeville, Delaware.
Condolences may be left online.
Support and assistance
For any students in need of support, the Center for Counseling and Student Development (CCSD) is open 8 a.m. to 5 p.m., Mondays through Fridays, and is available at 302-831-2141 or www.udel.edu/counseling. The UD Helpline is also available 24 hours a day, seven days a week at 302-831-1001.
Staff members in the Office of the Dean of Students are available to meet with any student who wishes to talk. Call 302-831-8939 to schedule an appointment or stop by Room 101 of Hullihen Hall.