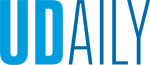 Prestigious equine opportunity
Article by Dante LaPenta Photo by Courtesy of Jenna Deal and Catherine Galbraith October 10, 2018
UD students learn about thoroughbred horse training at South Carolina center
University of Delaware seniors Jenna Deal and Catherine Galbraith took part in a prestigious equine internship program at Camden Training Center in Camden, South Carolina. The 10-week opportunity provided a hands-on look at the world of thoroughbred racehorses.
Under the tutelage of manager Donna Freyer, the pair took on up to 10-hour days of barn management, and daily care and training of 40 young thoroughbred and warmblood horses. Traveling to different horse establishments all over the state of South Carolina, the visits allowed the students to see diverse aspects of the equine industry. Both equine science minors, the pair shadowed veterinarians and learned the process of chiropractic care, physical therapy, massage and even acupuncture.
"These horses are progressing to eventually be in high-level races like the Kentucky Derby," said Deal.
Camden has been thoroughbred horse country since the late 18th century and a racing center since the early 19th century. Many elite horses have trained in the 385-acre South Carolina complex. One of the Camden horses was Pursuitofhappyhour, a two-year-old "off the track thoroughbred (OTTB)" who Galbraith personally adopted and gave the barn name Rémy.
"We are hopeful to compete in the 2019 Thoroughbred Makeover through the Retired Racehorse Project," said Galbraith, an animal science major. "We are just starting the re-training process, but Rémy has already proven himself to be an eager learner."
A highlight of the summer was a visit to the horse hotbed of Lexington, Kentucky, where the UD students attended a yearling sale, visited Claiborne Farm (the birthplace of Secretariat) and met Warfront, a breeding stallion valued at $80 million.
"This experience in Kentucky was an opportunity to see the beginning of the thoroughbred racehorse process," said Deal, a pre-veterinary medicine and animal biosciences major. "Our manager brought a horse back to Camden and, by the next week, the yearling was in our stalls — soon to start training."
When Galbraith graduates in the spring, her bags are already packed to return to Kentucky, for more hands-on experience with racetrack thoroughbreds and a career in horse training.
"The visit [during the internship] was my first to Kentucky. As soon as I pulled into the Lexington, I said to myself, 'This is where I need to be,'" said Galbraith, who transferred to UD as a sophomore.  
The pair is very opposite in terms on their equine upbringing. Galbraith was riding horses at a very young age, while Deal's first exposure to the equine world occurred in high school. Upon graduation, Deal plans on attending veterinary school.
"Before the internship, I was only used to small animal veterinarians," said Deal, who went to Appoquinimink High School. "Camden Training Center showed me a completely different side of veterinary medicine."
Both students were encouraged to apply by Department of Animal and Food Sciences faculty Amy Biddle and Annie Renzetti.
"We were so grateful that Stuart and Suzanne Grant and the I Can Do Great Things Foundation agreed to sponsor this opportunity," Biddle said. "For Catherine, this was a chance to deepen her experience with a new facet of the horse industry and seriously explore her passion for horses. At the same time, Jenna was able to gain insight into equine veterinary practice from the viewpoint of the thoroughbred industry."