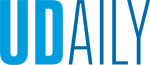 Gritty, the mascot: A sports marketing success or failure?
Article by Sunny Rosen Photos courtesy of the Philadelphia Flyers October 30, 2018
UD professors Matt Robinson and Tim DeSchriver discuss the Philadelphia Flyers' new mascot
Gritty, the new mascot of the NHL's Philadelphia Flyers, is a 7-foot, googly-eyed furry orange creature who wears a hockey jersey. Since Gritty's recent debut, fans' reactions have run the gamut from delighted to horrified. According to The Guardian, Gritty "embodies everything that's good and bad about [Philadelphia]. But mostly the bad," while the New York Post described Gritty as "engineered to terrify Twitter."
So, what's the strategy behind Gritty? Will that strategy be successful in the long term? And are mascots like Gritty the wave of the future? We asked University of Delaware sport management professors Matt Robinson and Tim DeSchriver to weigh in:
Does Gritty work for the Flyers?
"In relation to a mascot being a part of the brand, there are many success stories of the use of a mascot as an attachment point for a franchise," Robinson said. "See the Phillie Phanatic or, even more interesting, Mr. Celery with the Wilmington Blue Rocks."
Robinson also pointed out the fun fact that the original Phillie Phanatic, UD grad David Raymond, was involved with Gritty's design and implementation.

"Mascots are great for brand building appearances in the community, and sometimes the only one available in the offseason, with many players leaving the area," Robinson said. "It will be interesting how much the Flyers incorporate Gritty into their marketing efforts. All sports have seen a decline in ticket sales; it used to be you could not get a Flyers ticket. I think they have become more proactive in their marketing efforts in recent years to combat the decline."
Does Robinson think Gritty is a success? Or is he too off-putting to be marked as a win for the Flyers?

"Well, if you adhere to, 'Any publicity is good publicity,' then I would say it is a success," Robinson said, "but I don't know if that is short-term, and time will tell of the acceptance and long-term strategy of the team in creating brand awareness. Yes, there have been some classic memes out there."
A wider mascot trend?
In response to the strong reaction to Gritty, Philadelphia public transportation authority SEPTA is now looking for a mascot of its own, and other brands may be following suit. DeSchriver was asked if Gritty will represent a new wave of mascots for a variety of groups.
"Mascots have been used by sports teams since the early '70s, with characters such as the San Diego Chicken and Philly Phanatic," DeSchriver said. "Mascots for 'for profit' and 'nonprofit' non-sport organizations are also somewhat common. Think about the Geico gecko or other companies that have developed mascots. It makes sense for SEPTA to develop a mascot that will help build their brand equity. A mascot can play an important role in the brand equity for an organization, and when used appropriately, can be a great promotional tool.
"Gritty is an interesting case because it has brought on such varying opinions with respect to whether people like or dislike him. In part, the role of a mascot is to garner attention. Gritty has definitely achieved that goal, even with people who dislike him."