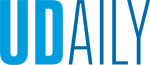 Delaware Debates
Article by Ann Manser Photos by Evan Krape October 18, 2018
Candidates for U.S. House, Senate meet at UD event
Just 20 days before the 2018 elections, which some political observers see as potentially the most significant midterms in decades, candidates for the U.S. Senate and House of Representatives met to debate at the University of Delaware.
The pair of debates on Wednesday evening, Oct. 17, in UD's Mitchell Hall featured the major-party candidates for one of Delaware's Senate seats and for its only seat in the House. In each race, an incumbent Democrat is seeking re-election against a Republican challenger.
U.S. Rep. Lisa Blunt Rochester, a first-term member of Congress, is facing Scott Walker in the House race. In the Senate contest, three-term incumbent Tom Carper is challenged by Rob Arlett.
Delaware Debates 2018, a joint initiative of UD's Center for Political Communication (CPC) and Delaware Public Media, was live-streamed and broadcast live nationally on C-SPAN and in some regional media outlets.
"The goal of Delaware Debates is to provide a forum focused on the issues and to not only inform the people of Delaware but to encourage their engagement in the election process," Nancy Karibjanian, director of the CPC, said at the conclusion of this year's debate.
"We accomplished that tonight with a valuable discussion of the issues by the candidates and the skillful moderating of [CPC founding director] Ralph Begleiter."
Each conversation-style debate was held with the candidates seated at a table, answering questions posed by Begleiter, who is Rosenberg Professor Emeritus of communication at UD and a former CNN journalist.
University President Dennis Assanis welcomed the audience and said that he looked forward to a debate that would be both "lively" and civil, reflecting the many values that all Americans share.
In each debate, Begleiter asked questions about such issues as universal health care, the 2017 tax reform legislation, partisanship and gridlock in Congress, the growing federal deficit and legislation to protect LGBT students. He asked candidates to discuss whether the midterms should be considered a referendum on President Trump and whether social media platforms should be regulated.
Other issues were raised by UD and Delaware State University students, who asked the candidates specific questions via recorded video.
Students voiced concerns about mass shootings and gun regulations, climate change, sexual assault and the Me Too movement, and immigration policies, especially those involving undocumented immigrants brought to the U.S. as children.
Karibjanian said both debates provided "substantive conversation about the issues that affect our state and our nation."
More about Delaware Debates and the CPC
Delaware Debates 2018 marks the fifth such biennial event at UD, an initiative that began in 2010.
It was part of this year's National Agenda speaker series, "Midterm Matters," that looks at how campaign strategy, news coverage, polling and election cybersecurity affect midterm elections and why civic engagement is important.
The final sessions of National Agenda will take place on Wednesday, Oct. 24, with comedian Amberia Allen speaking on "Humor Matters," and Wednesday, Nov. 14, the week after the election, when Washington Post Pulitzer Prize-winning journalists Mary Jordan and Kevin Sullivan will reflect on the midterm results.
National Agenda talks take place at 7:30 p.m. in Mitchell Hall and are free and open to the community. Registration is optional but recommended; visit the Eventbrite page for details.
For more about Delaware Debates, including videos of the event, visit the CPC website.
The debates were supported by the Cancer Action Network and by numerous UD sponsors, including the College of Arts and Sciences, Office of the Provost, Office of the President, School of Public Policy and Administration and Department of Political Science and International Relations.