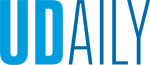 Art without borders
Article by Ann Manser Photos by courtesy of Winterthur Museum and University of Delaware October 08, 2018
Prominent scholars to examine influence of Asian aesthetics on America
It's not only the United States that might be described as a melting pot, according to the University of Delaware's J. Ritchie Garrison. He says the same is true for art.
"Just as we are a nation of immigrants, our culture has absorbed and reinterpreted aesthetics from many different sources around the world," said Garrison, professor of history and director of UD's Winterthur Program in American Material Culture. "That can certainly be seen in the influences of Asian art on American art and American material culture."
This month, renowned scholars and museum curators from around the world will gather in Delaware for a four-day symposium and graduate student workshop to explore Asia's global influence on art. The symposium is part of the project "In Search of Asian Aesthetics on American Art and Material Culture," which is co-hosted by the Winterthur Program and the Department of Art History.
"The pivotal question of this project is: How do design ideas, patterns and aesthetics travel across the globe, even when objects themselves do not?" said Vimalin Rujivacharakul, associate professor of art history at UD.
Rujivacharakul, who with Garrison organized the symposium and directs the project, said art has always reflected "the flow of ideas" across nations and cultures. Asian aesthetics have sometimes made their influence felt directly on American art, while at other times the influences may have traveled to Europe or Africa first and then moved on to North or South America.
"American art [a specialty of UD's art history program] includes all these influences from elsewhere," Rujivacharakul said. "The idea of merging 9,000 years of Asian art with 300 years of American art is remarkable."
The symposium itself will feature a full day of presentations on Saturday, Oct. 13, in what Rujivacharakul described as a unique format.
She invited experts to present original papers on various aspects of the influence of Asian aesthetics on American art. The catch: Each scholar or curator would have to work with another — in most cases, someone with whom they had never before collaborated or even met — to write and present a joint paper at the symposium.
"We asked them not to just give a talk," Rujivacharakul said. "We asked them to work together. We are trying to create an interdisciplinary community and to have people work outside their comfort zone."
Art historians, she said, tend to focus their scholarship on strictly defined geographic areas. But just as art is influenced by other cultures, scholarship also could be.
"I hope that this symposium might be a small step in changing how art history is studied," she said.
The papers will be presented in eight sessions, each with a pair of collaborators joined by a moderator. Those 24 participants are from all over the world and will represent an unprecedented type of gathering, said Rujivacharakul.
"It's unusual to get such prominent scholars together, especially because they're not in the same field," she said. "I don't know if this will happen again."
Garrison described the symposium's participants as "amazing scholars and educators" who will "tell the complex story of how [design] happens and why things look the way they do."
The four-day event, held on UD's Newark campus and at Winterthur Museum near Wilmington, will also offer an exceptional opportunity for graduate students to hear from and interact with notable scholars.
A graduate student workshop on Thursday, Oct. 11, open to invited participants only, will feature presentations from 10 students from universities across the United States and in Europe. On Friday, Oct. 12, a graduate student symposium at Winterthur will be open to the public.
A committee of seven art history graduate students from UD organized the workshop and symposium for graduate students, including the call for and selection of papers. Planning such a complex event is an important learning experience in itself, Rujivacharakul and Garrison said.
"This kind of opportunity, complete with an international cast of experts, is an example of the kind of wonderful training and mentoring we provide our graduate students," said Garrison.
Art history doctoral student Anne Cross, a member of the committee, agreed.
"This initiative has provided the graduate students with valuable experience in putting together an academic symposium — from coordinating a call for papers, to managing a budget, to organizing catering and transportation," she said. "The skills that we gained in participating in the symposium will no doubt prove invaluable for our future endeavors."
More about the symposium
The workshop and symposium will be held at UD and Winterthur from Thursday, Oct. 11, through Sunday, Oct. 14.
Except for the graduate student workshop on the first day, all events are free and open to the public. No separate admission fee will be charged at Winterthur for access to events there.
For more information, including a list of presenters and the schedule of events, visit this website.
Those planning to attend are asked to register here.
The project and the symposium are funded by The Terra Foundation for American Art, the Office of Graduate and Professional Education and the Center for Material Culture Studies at the University of Delaware, and the National Endowment for the Humanities. Additional support has been provided by UD's Department of Art Conservation and the Islamic Studies and Asian Studies programs.