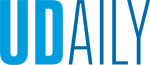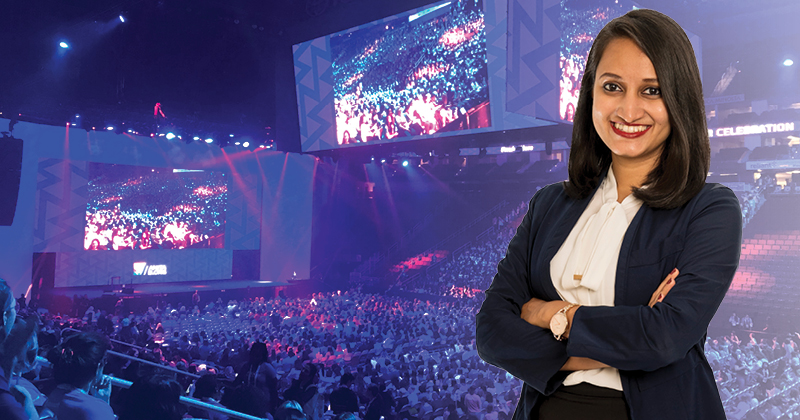 Lerner grad student reflects on her journey
Article by Surabhi Bhate Photo by UD Photo Services and Surabhi Bhate | Photo composite by Julie Morin November 29, 2018
Surabhi Bhate secures top job offer at women's technology conference
"Open doors and go through them. Don't wait for other people to open them for you. Don't wait for the perfect door. Take charge of your careers and go find that right opportunity," said Padmasree Warrior, chief executive officer of NIO U.S.
These words, from her opening keynote at this year's Grace Hopper Celebration of Women in Computing conference, resonate in my mind. Leaving this conference with a job at American Express in Manhattan, I can testify to what Padmasree Warrior said in her speech to an excited and motivated crowd of over 20,000 women coming from across the globe. How did I become one of those women in attendance? Let's do a bit of a flashback.
Journey to UD's ISTM program
I come from Mumbai, India. I was working as a product manager for Vodafone, but was yearning for something more. While at Vodafone I received awards for my analytical skills, but I felt my skills in product management could be improved even further with more training, especially in data sciences.
I started looking into master's programs and discovered that a friend of mine was pursuing an M.S. in information systems and technology management (ISTM) from the University of Delaware's Alfred Lerner College of Business and Economics. The unique mix of technology and business related courses that she was taking caught my attention; this was exactly what I was looking for. So I took a leap and went out of my comfort zone: I quit my secure job and I came to the United States to pursue a master's degree in ISTM at UD's Lerner College.
As I moved through my first year in the ISTM program, I picked up new skills in areas such as database design, decision analytics, project management and statistics. Life was on track as I headed into my second and final year of my studies. One day, an old friend told me about the Grace Hopper Celebration conference, which was happening in September in Houston, Texas.
The Grace Hopper Celebration is one of the world's largest gatherings of women technologists that takes place over three days each year. Grace Hopper was a rear admiral in the U.S. Navy and a computer programmer who developed the precursor to one of the most widely used computer programming languages. The celebration brings together women technologists for collaborative proposals, career development, networking and mentoring in her honor. This year's celebration had a special track for data science and product management enthusiasts like me. This seemed like a brilliant opportunity to learn from and interact with women making a mark in the technology sphere and possibly land a job!
Finding opportunities
I found out that the conference had its own career fair where top management from big companies would be interviewing candidates for open positions. Landing a job opportunity through this event would be the perfect outcome. However, things are never that easy, right?
My main challenge was the conference was going to be quite a costly affair. My husband said that if I went to this event, it was possible that nothing would happen – I may come back with no job, probably just a few contacts; but if I didn't go for this conference, then surely nothing would happen. This was the push I needed. I decided to take the risk, open a door for myself and go through it.
Lerner's Accounting and MIS department provided me with some financial support to attend the conference, which really helped me make the decision to go. MIS Prof. Andrea Everard also offered invaluable advice on how to make the best out of the conference. Her tips really helped me in my experience.
During the three-day conference, I was in a different world – from attending informal meetups with industry professionals, to women of color luncheons, to sharing stories with women from diverse backgrounds trying to make it in the technology sphere. The opportunities were numerous. I also made new friends and built some lasting connections.
The moment the career fair opened, the atmosphere was electric: Students and early professionals buzzed about at full speed delivering elevator pitches; resumes were flying around and recruiters handed out freebies – it was crazy. I got to work as well – I had come prepared with 80 copies of my resume and 100 business cards. I had the opportunity to interview for Comcast, eBay, Paypal and American Express for technical product management roles.
This is where my learning from the ISTM program helped me stand out. Most of my first round interviews were quite technically focused – the questions ranged from agile methodologies to data modelling to product strategy and statistics, most of which I learned through my ISTM coursework. I was then called for behavioral interviews where I was asked about my past work experience, my leadership abilities, the challenges that I have faced, etc.
The next step with American Express
Finally on Sept. 27, after my behavioral round with American Express, I was invited to attend a special event organized for shortlisted candidates to interact with senior management. At the event, I got the chance to interact with the senior vice presidents in technology and risk management at the company. The next day, American Express representatives offered me the role of a technical product manager for risk capabilities at their office in New York. I was ecstatic.
I had come a long way from Mumbai. My stop in Newark, Delaware, helped me get to New York City and the chance to work for one of the top credit card firms in the heart of Manhattan. I achieved what I had aimed for through this conference. Just as Padmasree Warrior advised, I had opened the door for myself and I had gone through it. I found my own opportunity and made the best out of it.
I'm glad to have had the chance to attend this conference and I am grateful for the support I received from my family and from the Lerner College accounting and MIS department and ISTM program.
The Grace Hopper Celebration experience is definitely something that I will always cherish. I would recommend it to all those women out there whether you're a student, a part of the faculty, looking for a job, looking to learn from the workshops and sessions or just wanting to meet like-minded women, as well as men, who support the cause. The 2019 Grace Hopper Conference will be held on Oct. 2-4, 2019, at the Orange County Convention Center in Orlando, Florida.