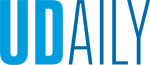 Revamped Student Life Advisory Board meets
Article by Jodi Drake November 05, 2018
Student leaders provide insights and suggestions to Student Life leadership
The University of Delaware's Division of Student Life recently expanded the Cabinet of Student Leaders (CoSL): Student Life Advisory Board, which held their first meeting on Oct. 1 in Perkins Student Center.
Membership includes students of traditionally underserved identities and backgrounds including those self-identified as having disabilities, transfer students, LGBTQ+, African-American and Black students, and those with various intersectional identities. Groups advised within the division, such as members of the University Student Centers' Blue Hen Leadership Program, Sexual Offense Support network (SOS), sororities and fraternities, Blue Hen Veterans, HOLA, and Active Minds also hold membership on the board.

Monthly meetings provide a platform for maintaining open lines of communication with Student Life administrators, and members are asked to raise an idea or discussion topic for each meeting. CoSL's first discussion included future plans for development, the need for enhanced student spaces and services outside of UD's central campus, bridging gaps between different cultural and student groups such as international and graduate students, and the general campus climate among the student body..

New member Jason Sastre of the Collegiate Recovery Community said, "I joined CoSL in order to gain more experience with communicating the thoughts of one group while taking into consideration the opinions of others. I want to be someone who students in recovery can talk to about suggesting ways for them to feel more comfortable on campus and connect to other students who do not use substances. I also think my participation in CoSL gives me more experience with navigating the different groups that make up the modern world. " CoSL's next meeting will be held Nov. 5 in Perkins.