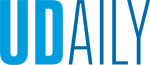 Message to the University of Delaware Community
November 01, 2018
Statement in response to the discovery of racially-divisive posters on campus
Dear UD Community,
This morning, University of Delaware Police discovered and immediately removed multiple posters featuring the phrase "it's okay to be white" from various locations on campus.
These posters appear to be part of an international campaign orchestrated by white nationalists to spread an agenda of hate and create a wedge of racial animosity on college campuses, including Duke University, Tufts University and University of Vermont. The campaign is designed to pit people on various points of the political spectrum against one another. The phrase was cunningly chosen to invoke an outcry at the suggestion of anti-white bias. But this is not what our UD community is about. We aspire to be a community that celebrates the identity of all and do not believe that by celebrating one identity we minimize the worth or value of another.
As President Dennis Assanis noted in the wake of last weekend's tragic Pittsburgh synagogue shooting, UD is deeply committed to the values of diversity and inclusion. We welcome people of all backgrounds, races and religions and the endless opportunities to support and learn from each other in an inclusive environment.
UDPD is investigating the incident. If you have any information, please contact UDPD at 302-831-2222.
Also, students may contact the UD Helpline (302-831-1001) any time or the Center for Counseling and Student Development (302-831-2141) during regular office hours. Assistance for students is also available through the Office of the Dean of Students (302-831-8939).
Sincerely,
José-Luis Riera
Interim Vice President for Student Life
Carol Henderson
Vice Provost for Diversity
Other resources
To join a conversation about hate speech, consider attending the upcoming Front Page Cafe event hosted by UD's Journalism Program with Jenny Lambe, a nationally known First Amendment scholar and an associate professor in UD's Department of Communication. The event begins at 5:30 p.m. on Monday, Nov. 5. Space is limited.
And, for those seeking support, a variety of resources are available to the entire UD community.
Assistance for Students:
Assistance for Employees:
HMS/Health Advocates provides UD-benefited employees with counseling needs 24/7 (phone: 800-343-2186 – give the the name: STATE OF DELAWARE. This password also applies to online access on the website).

On-campus counseling services with Cecily Sawyer-Harmon, who is available Wednesdays and Thursdays at the STAR Campus, 8:30am – 3:30pm (phone: 302-831-3987).