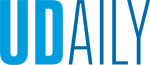 UD honored by tri-state business group
Article by Mike Chalmers Photo courtesy of PENJERDEL Council November 27, 2018
University named academic institution of the year by the PENJERDEL Council
The University of Delaware has been named Academic Institution of the Year by the PENJERDEL Council, a business advocacy group that focuses on economic growth in the tri-state region.
The honor, presented earlier this month at the Council's 63rd annual awards ceremony in Philadelphia, recognizes UD's significant impact on the region and the nation. The Council noted UD's commitment to sharing and creating knowledge for the benefit of the larger society, as well as development of the Science, Technology and Advanced Research (STAR) Campus and the university's $4.7 billion impact on the economy of the Northeast Corridor.
"UD is proud to be an integral part of this region's past, present and future," said UD President Dennis Assanis, who accepted the award on behalf of the University. "Like the PENJERDEL Council, UD is committed to strengthening the region's economy to improve life for the people who live and work here."
The PENJERDEL Council was established more than 50 years ago to encourage a regional focus on economic development in northern Delaware, southeastern Pennsylvania and southern New Jersey. It educates the community about economic-development issues and works with business, political and academic leaders in the region to advance projects related to growth.
"The University is not only a standard for excellent academic achievement, but also a driving economic force throughout the Northeast Corridor," said PENJERDEL Chairman Matthew Marquardt, who is also a senior vice president and chief operating officer at Urban Engineers in Philadelphia.
The PENJERDEL Council also honored former NFL coach Dick Vermeil as Citizen of the Year for his long career and service to the community. The Pennsylvania Department of Transportation received the Council's Green Vision Award for incorporating the needs of the community and the environment during a recent Interstate 95 reconstruction project in Philadelphia.