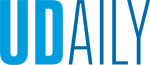 UD celebrates new donor recognition society
Article by Nadine Sabater Photos by Maria Errico, Evan Krape, Kevin Quinlan November 02, 2018
Founders Society launches
University of Delaware leaders, donors, students and friends gathered on Thursday, Oct. 18 outside the Roselle Center for the Arts to celebrate the launch of UD's newest donor recognition society – the Founders Society, which honors individuals who have contributed $1 million or more to the University. The evening was a time for donors to meet the students they support and for UD to celebrate their philanthropy in a special way.
Founders Society inaugural members include 114 individuals who together have contributed more than $258 million to the University. These generous donors have invested in countless areas across UD, from scholarships, professorships and fellowships to athletics and capital renovations. Their philanthropy touches the lives of students and faculty every day.
"UD is where it is today because of the unwavering commitment and unbridled generosity by people who believe in the power to make a difference," UD President Dennis Assanis said. "Together, we are empowering students to succeed."
Throughout the evening, UD leaders and students shared their stories with Founders Society members, reminding them of why they give and that their generosity is changing lives.
"You are reflected in every aspect of our success and our future achievements," Jim Dicker, vice president of development and alumni relations, told the guests. "Your generosity is everywhere."
Junior Brian Walker, who attended the event to meet his scholarship donors, shared a similar sentiment and expressed how philanthropy has impacted his educational journey.
"My scholarship allows me to work more hours in the JPMorgan Chase Innovation Center on campus and focus more on my academics," said Walker. "I'm really happy to be here today, and I'm especially excited to meet my scholarship supporters and be able to thank them in person."
Senior Amanda Flores spoke about her UD experience with the evening's honorees and expressed how philanthropy not only granted her access to a quality education, but helped her take full advantage of her time at UD by studying abroad and participating in organizations and activities across campus.
"I do my best to give back in every capacity to show how much each person can contribute to campus, and also because I want to ensure that all those coming to UD and those who are moving into life after college, feel as proud as I do about being a Blue Hen," said Flores. "This pride has so much to do with all of your generosity."
To honor Founders members, UD established the Founders Walkway and installed engraved granite pavers outside of the Roselle Center for the Arts. For Sondra Arnsdorf, who traveled from California for the event, seeing a paver engraved in her honor was an emotional experience.
"It's such a gift," Arnsdorf said. "I give to help students become teachers, so to see my name engraved on campus like that just feels like such an incredible thing for the University to do for us."
Dave and Kathy Hollowell both worked at UD for more than three decades in different capacities, and saw countless developments over the years, from the construction of the Trabant University Center to an increased focus on science, technology, engineering and math (STEM). For them, the evening was a beautiful way to celebrate the University's advancement and those who help make it possible.
"Because we were here as long as we were, we give to areas across UD, because we want to help it continue to grow," said Dave Hollowell. "We were both scholarship recipients, as well, so we want to pay back those investments made in us to help offer others the same opportunities."
About the Founders Society and the Founders Walkway
Named for UD's founders, those who envisioned and built the University of today, the Founders Society recognizes individuals who have contributed $1 million to the University throughout their lifetime to help it continue to thrive for future generations. There are currently 114 individual members of the Society, including 22 who have chosen to give anonymously. The pavers reflect the names of inaugural Founders Society members and will be updated regularly as new donors achieve the $1 million milestone.
The Founders Walkway is located adjacent to Amy DuPont Hall along the Roselle Center for the Arts lawn. Founders Society members' names are engraved in granite pavers on the walkway, which also features society banners and descriptive threshold stones.