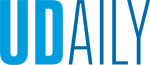 Students of Distinction
Article by Carlett Spike Photo by Kevin Quinlan May 11, 2018
UD honors achievements of students of color on campus
The relationship between mentor and mentee can be a big driver of a student's success. University of Delaware Associate Professor Yasser Payne said that message is even more important for students of color in predominantly white universities.
Payne shared his experience as a mentor at UD alongside his mentee, Brooklynn Hitchens, during the 2018 Students of Distinction ceremony on Thursday, April 26, in the Multipurpose Room of Trabant University Center. Organized by Vice Provost for Diversity Carol Henderson and her staff, the event celebrates the achievements of students of color and their relationship with their mentors.
"No one is an island unto themselves and, thus, this distinction has as much to do with character, resilience and grit, all those qualities one must have to thrive on a predominately white campus where one's patience is tested daily," Henderson said.
During her opening remarks, Henderson said the GPA requirement to nominate a student for the award has ended. Henderson said that is why the role of mentors is so important, because mentors can identify the exceptional students that are impacting their communities, even if they do not have a perfect GPA.
Interim Provost Robin Morgan echoed Hendersons' sentiments on embracing mentorship.
"I'm so thrilled that we are celebrating mentoring because it does matter," Morgan said.
Additionally, Morgan touched on UD's continued push for diversity. While there is still a long road ahead, she encouraged the audience to never give up on this mission.
"Our future successes, personally and collectively, on this campus and throughout the world depend on the steadfast commitment to diversity," Morgan said. "We have to become a society that reflects who all of us are together."
The ceremony included a spoken word performance by Enoch the Poet; musical prelude by Samson Alexander, Ryan Hubert and Anthony Moore; and dinner for the selected students and their mentors. The night concluded with the keynote by Payne and Hitchens.
The duo met eight years ago and continue to work together on Payne's Street Participatory Action Research (Street PAR). They outlined their time together and how their mentor/mentee relationship has grown over the years in a call-and-response style presentation. Hitchens highlighted many of the lessons and takeaways she has learned since working with Payne and being part of the research group. She spoke particularly about the ongoing struggle they fight for racial justice.
"Achieving racial justice is a life's work and the point that you said about it not being easy is well taken," Hitchens said. "It's a road less traveled."
Payne crafted his responses and perspective into letters addressed to Hitchens. He said he never had a mentor and found this experience really pushed him to understand what it means to be invested in another person's success. He told the audience neither role is easy.
"Helping people is time consuming. It's hard work," Payne said. "Oftentimes helping people doesn't come with a whole bunch of rewards and a predominately white academy usually doesn't necessarily value helping people — not at least in the way that you and I are defining it. But once again you are still expected to make it happen, figure it out and pay it forward."
2018 Students of Distinction:
College of Agriculture and Natural Resources
Monique Robinson, Ericka Veliz
College of Arts and Sciences
Shanna Abram, Antonio Ahmed-Garcia, Akilah Alleyne, Ana Ambriz, David Arredondo, Christabelle Ayensu-Asiedu, Kobe Baker, Rose Brittingham, Jamiah Brown, Benet Burton, Kaitlyn Carreras, Talisa Carter, Jacqueline Castaneda, Julian Castillo, Juliette Castro, Tiona Coleman, Daria Collins, Kayla Cyr, Jahaan Davis, April Davison, Gerardo Diaz, Cameron Dixon, Rebecca Duffy, Sierra Enea, Tierra Fair, Rigoberto Flores, Amanda Flores, Kennedy Gayle, Marcianna Green, Vanessa Hatton, Rashel Holland, Franklin Iheanacho, Jordan Jones, Andrew Joseph, Jennifer Juarez, Daniel Koob, Loreta Larbi, Obicukwu Maduka-Ugwu, Stacy Mahiga, Ku Makota, Tylor Matthews, Darea Maxion, Kimberly McCall, Keith Medley, Wildo Mejia, Krystal Mendez, Miles Miller, Lizbeth Mora-Martinez, Ebunoluwa Olawale, Ikira Peace, Karla Perez, Juneessa Pressley, Vanessa Richards, Ryan Ricketts, Jasmine Rider, Barbara Romero, Dianna Ruberto, Raven Saunders, Miata Smith, Hunter Southall, Laniya Thompson, Ayanna Turner, Robert Uhler, Gabriela Vallejo, Ana Vega Ambriz, Nat Veiga, Estefania Villalobos, Christian Wills
Alfred Lerner College of Business and Economics
Brittney Harris, Jimi Issa, Melissa Jones, Greg Reese, Asaana Shamlin, April Singleton, Emily Villacis
College of Earth, Ocean, and Environment
Asia Dowtin, Briana McLean, Christine Obeng
College of Education and Human Development
Kendall Daughtry, Iysha Dent, Tykia Duffy, Kwaku Edusei, Lovely Lacey, Daniel Lanier III, Joshua Lewis, Nicole Mejia, Robert Mixell, Jasmine Oden, Lindsey Perez-Perez, Kristiana Rios, Dickie Robbins, Linette Ross, Jillian Solomon, Nefetaria Yates, Emily Young
College of Engineering
Latifa Ali, Justice Calderon, Divannia Hill, Amy Nicolas, Jasmine Pearcy, Olivia Powell, Celine Robinson, Grace Ruiz Cooper
College of Health Sciences
Rachel DeLauder, Devon Grant, Jehnae Linkins, Jasmyne Lloyd, Zoe Magnum, Fawn Palmer, Adassa Phillips, Danielle Pulliam, Amber Rance, Keddy Rwara, Christiana Taylor, Kelly Velasquez-Perez
University Studies
Adam Thomas