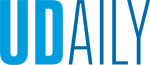 Human services senior leaves behind a legacy of service
Article by Lucy Gay Comstock Photos by Wenbo Fan and courtesy of Nikki Dombrowski May 10, 2018
Nikki Dombrowski helps others through leadership, education, research and community service
Most of us spend our entire lives seeking meaning and purpose, but University of Delaware Honors Program student and human services major Nikki Dombrowski seems to have already reached that goal well before graduation day.
Recognized at UD's Women of Promise dinner in March, Dombrowski's time at the University has been marked by a genuine passion for making a difference. As she prepares to graduate later this month, she has established a firm academic foundation -- and leaves behind a robust legacy of service to others.
When asked how she began on this path, Dombrowski admitted to facing a lot of adversity in high school. To combat that, she decided to start a community service club, to provide girls support and self-esteem building.
"I knew from this experience that I was meant to continue helping others," Dombrowski said. "Coming into UD, I consulted the Career Services Center and my academic adviser. I realized that the human services major would allow me to continue inspiring social change as a career."
During her human services internship, Dombrowski worked at the Leukemia and Lymphoma Society in Wilmington, Delaware, where she planned a charity prom dress sale that raised funds by selling discounted, brand-new prom dresses to local high school students.
She also participated in two service trips organized by the UD Alternative Spring Breaks (UDaB) program. The first, to Washington, D.C., involved implementing lesson plans at a preschool for homeless children. The second trip, to Orland, Maine, included construction and clean-up work at a community for homeless families.
"I found my time doing extracurricular activities at UD to be equally as important, impactful and beneficial as my coursework," Dombrowski said. "They taught me lessons that one can simply not learn in the classroom."
Most significantly, she was active all four years in UDance, the student organization that raises funds and awareness in the fight against pediatric cancer. As co-executive director of this year's dance marathon, she led a team of 60 executive board members and more than 5,000 UD students-–raising more than $2 million to battle childhood cancer.
"These experiences, coupled with the incredible opportunities I have had to interact with faculty and staff at UD, inspired me to take my passion for this cause into my studies," Dombrowski said.
Under the guidance of human development and family sciences professor Barbara Settles, Dombrowski chose to focus her capstone research on the family impact of childhood cancer from the siblings' perspective.
"Nikki is a top-notch scholar and her honors capstone presentation was impressive. It really connected with the students," Settles said. "She has used her time at the University wisely, developing her leadership skills and applying her in-depth study toward service in the community. She has already become a professional in human services and we expect a great deal from her in the future."
Following a study abroad program to Rome during spring semester of her junior year, Dombrowski also discovered a love of Italian language and culture. This led to her pursuing a minor in Italian studies. This past winter she served as a teacher's assistant for the Honors Program philosophy study abroad trip.
"My time abroad opened my eyes to new opportunities, helped me learn to relate to more diverse groups of people and shaped my career and life goals," said Dombrowski.
As a sophomore, Dombrowski was chosen among a highly competitive group of applicants to be the student speaker at the 2016 Twilight Induction Ceremony. Along with a panel of faculty and staff, she welcomed UD's newest students and shared key insights and advice.
"My time at UD has allowed me to learn many things about myself," said Dombrowski, a first-generation college student. "Two things in particular are that I enjoy helping and sharing knowledge, experiences and advice with others and that I love growing and learning."
As she prepares to graduate and transitions into nonprofit, social change work in New York City, Dombrowski is already appreciative of the value of her UD experience. "My coursework in human services has been a foundation to all that I have been involved in," she said. "It has taught me how to be part of a team, to be sensitive to differences, how to find problems and solve them."