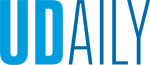 Plastino Scholar Experience
Article by Christine E. Serio Photo courtesy of Kira Smith May 18, 2018
Kira Smith travels back to China to visit orphanage in which she lived
University of Delaware senior Kira Smith was six months old when she was adopted from the Jiujiang Social Welfare Home in Nanchang, China. She doesn't remember what her days were like, whether or not she was happy or what it felt like to be among all female children who were there simply because they weren't boys.
She always dreamed of returning one day, to learn more about the culture and to discover what her life might have been. UD gave her that opportunity. Through the David A. Plastino Scholars Program, an initiative supporting self-designed, off-campus learning experiences for outstanding students, Smith returned to Jiujiang in the summer of 2017, fulfilling her childhood dream.
"I saw firsthand how the children are very scheduled, with planned out days and established activities that are the same thing at the same time every day," says Smith, who grew up in Seattle, Washington in the same home after she was adopted. "Just very routine, with little opportunity for different experiences. I think about my life and all of the things I've been able to do growing up—sleepovers, family vacations, piano lessons, college and all of the small things. My life could have been so different, and I am beyond blessed to have been adopted and to have the life I have. It really motivates me and inspires me to give."
After a week at the Jiujiang Social Welfare Home, Smith traveled to two other orphanages—Alenah's Home and Shepherd's Field Children's Village. She spent her days embedded in the day-to-day lives of the children – helping them eat and brush their teeth, playing outside, settling them in for naptime – and looking at the bigger picture. As part of her Plastino program, Smith was dedicated to comparing how governmental policies intersect with the amount of resources and medical care the children receive in orphanages, as well as observing the general well-being of the children.
She quickly found that most of the orphans in all of the homes have mental or physical challenges—autism, cerebral palsy, Down syndrome. Some were there because when they were born, they needed surgical intervention, like heart surgery, and the families couldn't afford it. For many, once they've had the necessary surgery, they go on to live normal lives with no physical or mental delays.
"In China, they don't have the same resources as the U.S. does for children—and people in general with physical or mental challenges," Smith says. "For example, the orphanage was doing a community clinic and one family brought their autistic child and wanted to know what kind of brain surgery they needed to have to fix it. So, it's clear there is just a lack of education and service resources."
Although the funding sources for the orphanages were different—stipends for each child in the state-run facility and charitable donations for the NGO homes—Smith learned that they faced the same challenges of lack of medical resources and unique barriers to care. But she also witnessed how the people in the facilities worked hard to leverage the resources they did have and showed how much they truly cared for the children in the homes.
And the smiles on the children's faces were proof to Smith that they feel that love.
"From the outsider's perspective, it's easy to see these children as disadvantaged and to think that they must be sad or angry because they are in an orphanage. But it is the only life they know and they were so happy," Smith says. "At Alenah's Home, every morning the older children who are about seven-years-old, list all of the things they are thankful for, and they'd say they love to play with their friends, the aunties (caregivers) are so nice and take such good care of them. They don't realize that not everyone lives like they do and they are happy, play and go to school like other children. They are thankful for the small things in life and don't see their circumstance as unfortunate, but simply hope to one day be loved by a forever family."
Smith, a senior majoring in medical diagnostics and minoring in biology, medical humanities and history, not only learned a lot about health care and misconceptions of orphanages, but she learned a lot about herself and the direction she wants her life to take.
"My Plastino Scholar experience was the opportunity of a lifetime and one that I would not trade for anything in the world," Smith says. "I saw how lack of medical resources and health care disparities complicate the health delivery system.
"Most importantly, I observed how human perseverance, especially in children, could defy what seem to be awful circumstances and could still find joy and happiness in everyday life. I already knew I wanted to pursue medical school, but now I want to focus on more public, global health. As a physician, you have a platform to make a lot of changes, and through schooling and my residency, I want to travel and share knowledge and learn from others while helping people that don't have the same level of access to health care as others might."
The David A. Plastino Scholars program was established by alumnus David Plastino in 2007 and, along with other student programs like it, has continued to grow through the Delaware First campaign.
To learn more about the Plastino Scholars Program and how to apply click here.