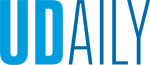 In Memoriam: Ian James Hahn
Article by UDaily staff Photo courtesy of the Hahn Family May 21, 2018
Campus remembers history education major
Ian James Hahn, a University of Delaware junior from Wilmington, Delaware, passed away on May 11, 2018. He was 21.
Mr. Hahn, who was studying to become a history teacher, was an avid member of the Academic Competition Club, a registered student organization at UD for people who love to learn and have fun in the process.
"On behalf of our entire University community, I extend our deepest condolences to Ian's family, teachers and friends," said UD President Dennis Assanis. "The loss of this young man who held such promise and who aspired to share his gifts through teaching is especially heartbreaking."
From Monday through Wednesday, May 21-23, University flags on the Newark campus will be lowered in Mr. Hahn's memory.
A passion for history
Some of Mr. Hahn's professors shared their memories of him:
Barry Joyce, professor and co-coordinator of the History/Social Studies Education Program, said, "Ian was an outstanding history student whose passion for history motivated him to become a social studies education major. I have met few students who were as sincere, dedicated and honest as was Ian each time that we met for advising. My colleagues and I, along with our students who worked with Ian in our program, are heartbroken at this news."
"From the first day of class. it was clear that Ian was passionate about history," said Carol Wong, associate professor of education, who teaches educational psychology and adolescent development. "As the class progressed, I learned that Ian loved to learn, period. He had a strong sense of what good teaching meant and what it meant to be a good teacher. Ian inspired his classmates and me to be the best teachers we can be as well as to be the best people we can be. In one of my last conversations with Ian, we spoke about the genuine kindness and goodness that everyone in our class exhibited. He said that perhaps this is because everyone in the class is a future teacher. As one of the students in our class said, Ian was deeply appreciated and loved by his classmates."
Mr. Hahn was "a very great pleasure to teach and talk to," said Lawrence Duggan, professor of history, who also called him "a brilliant, committed and deeply thoughtful student of history."
Owen White, associate professor of history, said, "Ian accompanied an appetite for knowledge with a capacity for empathy and the ability to communicate his ideas clearly. These qualities made him supremely well suited to the study of history."
Ian James Hahn
Born in Newark, Delaware, Mr. Hahn was the son of Maureen (Murphy) and Dr. Robert G. Hahn. He attended Corpus Christi Grade School and graduated from Salesianum School in 2014. He was a member of St. Mary of the Assumption Church.
Mr. Hahn loved reading, video games, golfing and had taught himself to play the guitar. He also was a big fan of amusement parks whether it was a trip to Bush Gardens, Hershey Park or Disney, the faster or the higher the roller coaster rides — the better.
In addition to his parents, he is survived by his sister, Lindsey Ann Hahn; his brothers, Padraig Robert, Michael Thomas and James Joseph Hahn; his maternal grandmother, Maureen Murphy; and a host of aunts, uncles, cousins and friends.
A Mass of Christian Burial was held May 18, and burial was private.
In lieu of flowers, contributions in Mr. Hahn's memory may be made to the University of Delaware. Gifts will support the Academic Competition Club at UD. Please send contributions to: University of Delaware, Gifts Processing, 83 East Main St., 3rd Fl., Newark, DE 19716. Make checks payable to the "University of Delaware" and include on the memo line "in memory of Ian Hahn." Gifts can also be made on the University's secure website, www.udel.edu/makeagift.
Condolences may be left online at mealeyfuneralhomes.com.
Support and assistance
For any students in need of support, the Center for Counseling and Student Development (CCSD) is open 8 a.m. to 5 p.m., Mondays through Fridays, and is available at 302-831-2141 or www.udel.edu/counseling. The UD Helpline is also available 24 hours a day at 302-831-1001.
Staff members in the Office of the Dean of Students are available to meet with any student who wishes to talk. Call 302-831-8939 to schedule an appointment or stop by Room 101 of Hullihen Hall.