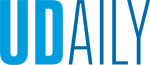 Honoring excellence in teaching, advising, scholarship
Article by UDaily staff Photos by Kathy F. Atkinson and Evan Krape May 07, 2018
Faculty, graduate students win top awards
Eight members of the University of Delaware faculty have been recognized for outstanding work in teaching and advising, and four graduate teaching assistants have received awards for excellence in teaching. In addition, this year the new Mid-Career Faculty Excellence in Scholarship Award was presented to two faculty members.
The honors were announced at the May 7 Faculty Senate meeting. Selected by the Senate's Committee on Student and Faculty Honors, the teaching and advising awards are based primarily on nominations from current and past students. Nominations for the Mid-Career Faculty Award are solicited from members of the faculty.
Excellence in Teaching awardees each receive $5,000, have their portraits hung in Morris Library for five years and have bricks inscribed with their names installed in Mentors' Circle between Hullihen Hall and the Morris Library.
This year's Excellence in Teaching Awards were presented to:
Joshua Duke, professor of applied economics and statistics, legal studies and marine science and policy;
McKay Jenkins, Cornelius A. Tilghman Professor of English;
Lisa McBeth, senior instructor in the School of Nursing; and
Kyle McCarthy, assistant professor of entomology and wildlife ecology.
Those honored with the University's Excellence in Undergraduate Advising and Mentoring Award receive $5,000 and also are honored with inscribed bricks in Mentors' Circle.
This year's honorees are
Elizabeth Pemberton, assistant professor in the School of Education;
Tania Roth, associate professor of psychological and brain sciences;
Jeannie Stephens, assistant professor of biomedical engineering; and
Joanna York, assistant professor in the School of Marine Science and Policy.
Recipients of the Mid-Career Faculty Excellence in Scholarship Award each receive $5,000, have their photographs displayed in the Hugh M. Morris Library and have a brick with their names placed in Mentors' Circle. They also will be asked to present campus lectures on their scholarship.
Honorees are
Darcy Reisman, associate professor and associate chairperson of physical therapy, and
Wendy Smith, associate professor of business administration.
Four doctoral students were named recipients of the Excellence in Graduate Student Teaching Award, and each received $1,500.
This year's honorees are
Hasan Eruslu, a doctoral student in mathematics;
Onur Tosun, a doctoral student in physics;
Yifan Wang, a doctoral student in chemical engineering; and
Yichen Xu, a doctoral student in economics.
Award recipients shared their thoughts about teaching and advising with UDaily. Excerpts from their responses are printed below.
Excellence in Teaching
Joshua Duke: "I am grateful for the opportunity to work with the excellent students at UD. I enjoy helping students learn course content and improve their problem-solving skills, while also learning from them during our class discussions. I am fortunate to teach environmental classes at a time when technological innovation and environmental policy are rapidly evolving. I try to help students understand that economic analysis offers a surprisingly simple and powerful way to process the world's environmental problems, though it often speaks against the conventional wisdom that those problems are too complex and insurmountable to solve without unacceptable sacrifice."
McKay Jenkins: Ever since I arrived at UD 22 years ago, I've been blessed to be surrounded by students in journalism and the environmental humanities who are curious about the world and determined to find ways to repair its many damaged social and ecological systems. Whether it's discussing complex ideas about environmental justice in the classroom; exploring the farms and forests in and around White Clay Creek; or paddling canoes on the Susquehanna River, my students and I have worked together to understand and care for the people and places in our beloved Delaware and Chesapeake watersheds. It's been a great privilege to serve as a guide to so many gifted and passionate students from so many fields from across the University."
Lisa McBeth: "I have been fortunate to teach maternal-child nursing in both the classroom and global setting. Teaching to me is more than just textbook knowledge. In nursing, it is a combination of this along with life lessons, all of which make students not only adept at caring for their future patients but instill a compassion for anyone they come in contact with. It has been an honor to watch these students graduate, and each year I am always reassured that we are all in good hands with our future UD nurses."
Kyle McCarthy: "Our students are the lifeblood of this University, and we are fortunate that they are willing to trust us with their education. To fulfill that trust, and to be awarded for doing it well, is both humbling and elating. I will never cease to be passionate about conservation of the natural world, upon which we place both the dreams and demands of humanity. To be able to share that passion with the next generation of decision makers is something I will never take for granted."
Excellence in Academic Undergraduate Advising
Elizabeth Pemberton: "It takes a village to advise an elementary teacher education major. Our students are unique in that most of them enter college committed to becoming teachers or going to graduate school once they finish. But helping them decide on the kind of educators they want to become, what certifications to explore and how to become change agents in the field of education is the job of a team of academic advisers. I have enjoyed helping our teacher candidates view the larger picture of what they can see themselves doing with their degrees, while helping them keep their sanity and make the most of college life as they pursue their goals."
Tania Roth: "There are three things I always tell students looking for advice regarding how they can be competitive for the next step (which is often graduate or medical school admission) — Keep up your grades, get to know your faculty so they can help you and write strong recommendation letters, and spend time working in a research lab. I'm super passionate about mentoring undergraduate students in the research lab, and some of the lessons I strive to share with them — Research should be something you are passionate about (science is hard and it takes perseverance), learn how to see challenge as an opportunity, be a thoughtful and active listener, and always be respectful and kind."
Jeannie Stephens: "In my mind, advising is an extension of teaching, and one of my goals as a faculty member is to arm students with the tools they need for success in their postbaccalaureate careers. I do this through bringing industry and clinical partners into the classroom, helping students identify their strengths and making connections to build the students professional networks."
Joanna York: "I have had the great pleasure of working with wonderful students in our marine science program. I've been inspired by their hard work and thrilled to see their progress and success here at UD and beyond."
Mid-Career Faculty Excellence in Scholarship
Darcy Reisman: "I am so pleased to be one of the recipients of this award and grateful to be part of an amazing team of scholars in the Department of Physical Therapy, the College of Health Sciences and the wider University. I love the work that I do, and I feel privileged to help advance the science of recovery from stroke."
Wendy Smith: "It is an honor to be recognized as one of UD's first Mid-Career Faculty Excellence in Scholarship Awardees. I am deeply grateful for the ongoing support from UD, Lerner College, my colleagues and collaborators to be able to explore how leaders can more effectively lead sustainable, valuable, meaningful and innovative organizations, and to be able to apply this research to make an impact on leaders and their organizations. It is a privilege to be working to address these critical issues, and even more so an honor to be recognized for this work."
Excellence in Graduate Student Teaching
Hasan Eruslu: "My goal is keeping the course interesting in a particular way so that students can enjoy their time in the class while getting their hands dirty. I believe if you make it fun and interactive, math just turns into a hobby and you don't need to push yourself studying it anymore. You become attracted to it!"
Onur Tosun: "To me, teaching physics is more than teaching a textbook, assigning some homework problems and giving the students tests; it is more about inspiring the students as a role model and encouraging them to have their own problem-solving strategies to analyze the problems rather than memorizing. Moreover, preparing right tests and grading them are important parts of teaching, as well. The tests I give my students are such that the students can learn the material and take some life lessons from, they are not meant to evaluate their intelligence or academic performances in a short time. I grade the exams by respecting every individual's creativity and the way of thinking; therefore, I appreciate students' efforts on the way of understanding the problems given. I believe this way I encourage the students to use their creativity and have no worries about grades."
Yifan Wang: "I taught the course 'Chemical Engineering Principle I,' which equips chemical engineering Ph.D. students with essential mathematical tools including linear algebra, differential equations and optimization techniques. The course requires students to apply the concepts, build mathematical models and solve complex engineering problems. I took the class one year earlier and therefore better understood their needs and confusion. I encouraged them to ask questions, work in teams and take the ownership of their learning. My teaching practices involved connecting the engineering problems with concepts introduced in the class and breaking them down into practical plans. My goal was to engage the students with my passion and help them understand that math is more than equations and symbols. Math solves real-life problems and converts great ideas into practice. I believe everyone can do math and can enjoy the course. I hope these tools can be helpful for them to dive into the world of science and carry out their own research."
Yichen Xu: "As a teacher in economics, I design my lectures with the intention of guiding my students to not only learn from the textbook, but also to grow the ability of critical thinking and to connect the economic principals to a broader understanding of politics and the world. I like to explain the abstract terms and theories in 'human language' by using real world examples and my own stories. Being a student also makes me a better teacher. Knowing the importance of being approachable and accessible, I am always being patient with students and try to make time for extra office hours. I hope my students could benefit from the training of critical thinking and succeed in the future."