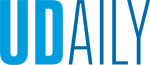 UD confers record number of doctorates
Article by Beth Miller Photo by David Barczak, Wenbo Fan and Jessica Eastburn May 25, 2018
President Assanis urges all to invest their knowledge and creativity in service to the world
The ranks of doctoral students continue to increase at the University of Delaware, where a record number of doctoral degrees were awarded this academic year, according to the Office of Graduate and Professional Education.
Each of this year's 321 doctoral degree candidates has his or her story. But it is safe to assume that earning a doctorate — a degree held by fewer than 2 percent of U.S. citizens — is a hard-fought triumph, a struggle often made in the midst of significant personal challenge and sacrifice. UD's Doctoral Hooding Convocation drew almost 1,000 people to The Green on Friday, May 25, as graduates, family members, friends and faculty gathered to celebrate tremendous success.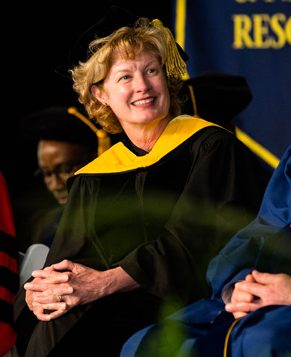 But most important to the rest of the world is what happens next, UD President Dennis Assanis told the new doctors.
"You are now leaders in the never-ending quest to increase human understanding," Assanis said in his convocation address. "Your creation of knowledge finds its highest purpose when it enriches lives, strengthens communities and helps us build a better world."
That kind of impact requires innovation and engagement, he said, values that UD champions in every discipline.
Evidence of this is abundant as the University develops plans for a graduate college and continues to expand its facilities and partnerships in the sciences, technology, engineering and mathematics — known as the STEM fields.
Doctoral degrees in the STEM fields have increased more than 60 percent over the past five years — from 127 in 2012–13 to 213 this academic year. And another kind of progress is evident in the fact that this year's STEM doctorates included 78 women, up from 48 in 2013.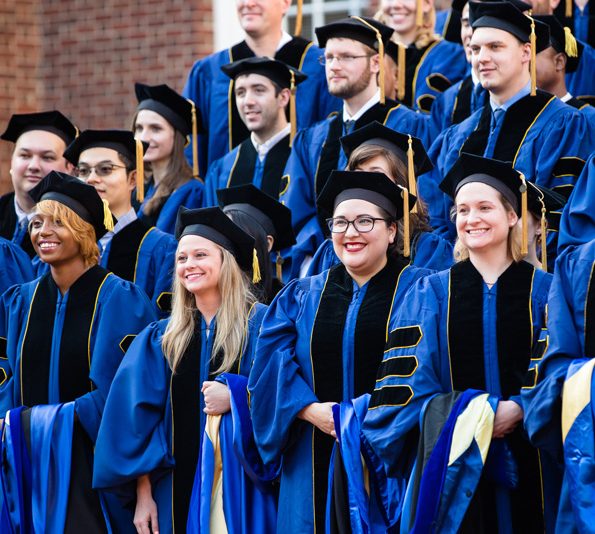 New doctoral programs have emerged in other fields as well. This year saw, for example, the first doctorates in financial services analytics awarded by the Lerner College of Business and Economics.
The planet and its communities need this intellectual muscle in every field to tackle the complex challenges of today.
"Creativity, discovery and innovation provide the power to drive our society and our economy forward," Assanis said. "Innovation is essential in engineering and the natural sciences, of course, but also in the social sciences, the arts and the humanities.
"Consider the challenges facing many of our communities today — poverty, crime, drugs, access to good education and health care. None of those problems will be fixed in a chemistry lab or with a new smartphone app. It's going to take innovation in the fields of public policy, sociology, psychology, communications and more."
And the new ideas and insights must be put to work, not on a shelf.
"Engagement is the promise we make to others in society that we will listen to them and let their needs inform our research and scholarship," Assanis said.
"Combine engagement with innovation and you're unstoppable."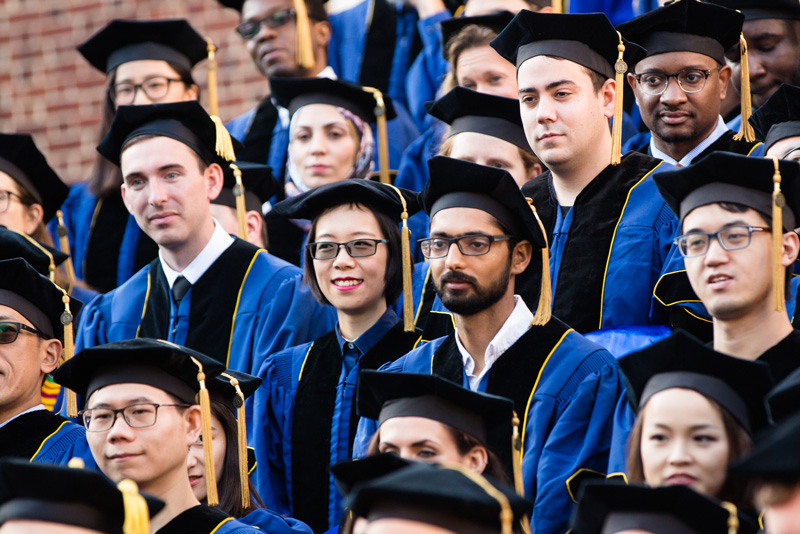 Somewhere along the line, each of these new graduates had to resolve significant challenges and keep going.
"Unstoppable" seems a good description of TaLisa J. Carter, who earned her doctorate in criminology.
After earning her bachelor's degree at the University of Pennsylvania, her plans were abruptly changed by a fire. Carter was forced to move back home with her parents, who live in Savannah, Georgia. She applied for jobs there and wound up as a correctional officer. That gave her deep insight into the criminal justice system, but also presented new challenges.
"The transition from jail to graduate school was not an easy one," she said. "Your voice changes in jail. The presence that came with jail was not easy to shed. But in terms of research, I bring credibility to what I do now that has really helped."
In her dissertation, Carter explored how racial and ethnic disparities are perpetuated in the criminal justice system, focusing on patterns of accountability within prisons. She shadowed cadets who were learning the system to see how they were praised or punished.
"The results are epic," she wrote in her personal remarks for the hooding ceremony. "Hint: Race matters. Read more in an upcoming publication."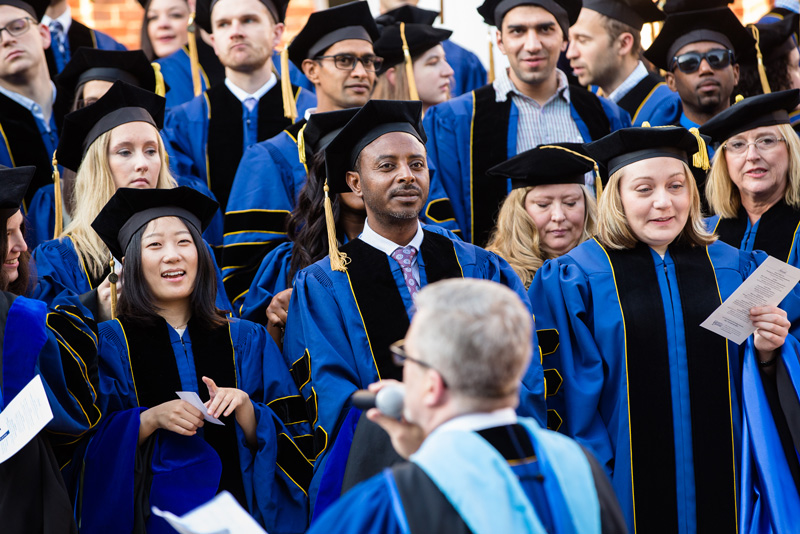 Carter plans to work on that publication as a postdoctoral fellow at American University.
Many family members were present to witness her hooding.
"It means a lot," said her mother, Jacqueline Carter. "She has plenty of drive and determination. She hung in there and succeeded. I've always told her to put God first — in the good, the bad, the ugly and the indifferent. Put him first and just push through."
Now Carter has the credentials and the knowledge needed to work for change in meaningful ways. She brings not just opinion, but data, analytical expertise and insight.
"The importance of scientific evidence to policy dealing with social problems is so great," said her adviser, Prof. Karen Parker. "Each graduate today will do that. And the work they're doing — so many of them — is groundbreaking."
Tehmina Akram of Pakistan made her first trip to the United States to see her daughter, Pakeeza Akram, receive her doctorate in computer science.
"I'm so proud of her," Tehmina said.
"And she is a superhero for me," Pakeeza said of her mother. Pakeeza's father died 10 years ago, and her mother had many burdens to bear as a single mother. But she supported her daughter's dream to pursue this challenging study.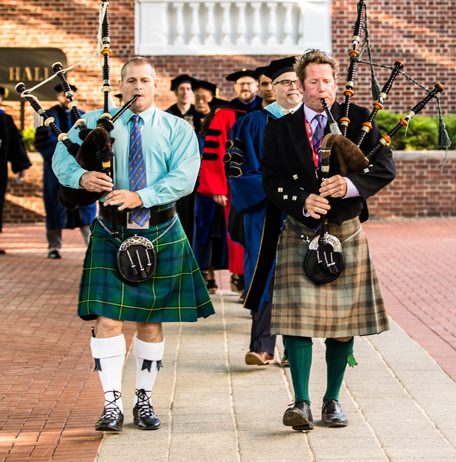 Pakeeza, a Fulbright Scholar, arrived in the United States as a single woman. She met her husband, Muhammad Asif Warsi, at UD, and Friday she had two children in tow — 10-month old Emaan and 3-year-old Ibrahim — both wearing homemade graduation gowns in UD's blue and gold. Both of those pregnancies occurred during her doctoral work — and that of her husband's, too, as he earned his doctorate in physics. He could not make the trip back from Pakistan for the ceremony, she said, so he watched it all on UD's livestream coverage.
Meanwhile, Anthony DePrima received his doctorate in urban affairs and public policy just two weeks after the birth of his first grandchild — "A.J." Among the baby's welcoming gifts — UD booties and a UD onesie.
DePrima pursued the degree while continuing full-time work as the executive director of the Delaware Sustainable Energy Utility.
In written remarks, DePrima thanked his wife, Janet, for never questioning why he would pursue this degree near the end of a long career in public service.
"It's about a passion for learning and a passion for public service," he wrote. "It is that passion that carried me through this experience while working full time and it is that same passion that will allow me to share what I have learned with others, hopefully for a better world."
A mission accomplished and new opportunities to come.
"Each and every one of the students who walked across the stage with their faculty adviser this morning has made great personal sacrifices to reach this important milestone in their lives and academic careers," said Ann Ardis, senior vice provost for graduate and professional education. "It's such a pleasure to say to them all, in the presence of their families, friends, faculty advisers and the University's senior leadership: 'Congratulations, doctors.'"
Special Awards
Prof. Dennis Prather, Engineering Alumni Professor in the Department of Electrical and Computer Engineering, won the Outstanding Doctoral Graduate Advising and Mentoring Award.
Five graduates earned prizes for their dissertations, including:
Axel Moore (chemical engineering), Allan P. Colburn Prize in Engineering and Mathematical Sciences

Kamilah Williams (economics), George Herbert Ryden Prize in Social Sciences

Alexander Ames (history), Wilbur Owen Sypherd Prize in Humanities

Christopher Long (chemical engineering), Theodore Wolf Prize in Physical and Life Sciences

Felix Francis (bioinformatics and systems biology), Interdisciplinary Research Prize