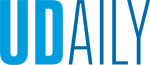 : youtube.com/watch?v=IzvqpcxCWis
Commencement 2018
Article by Carlett Spike Photos by Kathy F. Atkinson, Evan Krape, Jessica Eastburn, Mark Campbell and Ryan Halbe | Video by Jason Hinmon May 26, 2018
Assanis tells graduates to change the world, Mosko says be fearless and kind
A sea of soon-to-be-graduating Blue Hens paraded onto the field of Delaware Stadium for the 169th Commencement ceremony at the University of Delaware on Saturday, May 26. They were greeted by cheers and applause from family and friends, faculty and staff.
With a crowd of about 21,800 in the stands and on the field, UD President Dennis Assanis began by lauding the triumphs of the Class of 2018.
"You accomplished so much during your time on campus," Assanis said. "We're proud of everything you achieved, in the classroom, in the labs, on the athletic field and around the world. In the graduating class, there are more awards and scholarships and other successes than we can possibly enumerate this morning."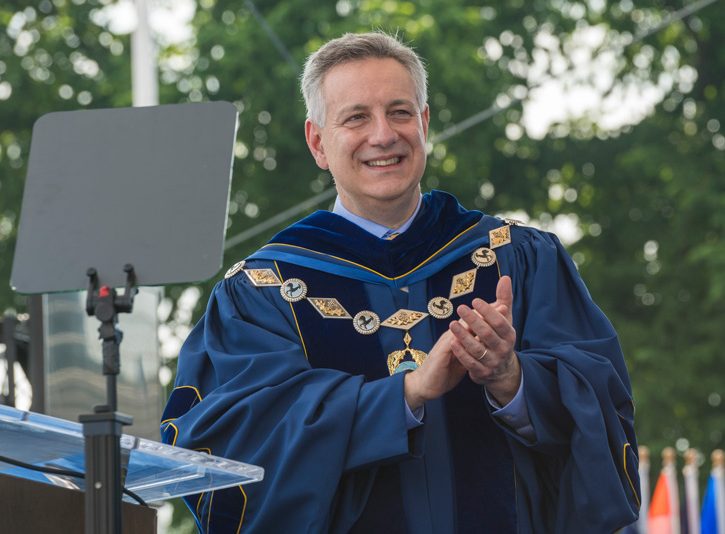 Assanis recognized the many who did volunteer work, the entrepreneurs and the innovators within the class of more than 6,000 graduates, who earned associate, bachelor's, master's and doctoral degrees.
While this is a celebration of accomplishments, Assanis said, it is also a time to plan for the future. He told the graduates they have the power to change the world. To do that, he encouraged them to reflect on a few questions.
"Every day, ask yourself: How can I use my talents to turn obstacles into opportunities?" he said. "How can I look for answers instead of excuses? How can I use my creativity to imagine the possibilities instead of the limitations?"
He offered words of guidance on how the graduates could begin to address these questions. He assured them of their abilities to take what they've learned at UD to make a difference.
"All of you — the Class of 2018 — will bring your unwavering ideas, your versatile skills and your inexhaustible energy to whatever you choose to pursue beginning today," he said. "I want you to keep striving for inclusive excellence, keep reaching out to people of different cultures, different perspectives, different physical and mental abilities. Talk to each other and, more importantly, listen to each other."
Assanis also called on them to keep striving, investing and working to make the world more like the home they are leaving behind.
"The world can be a better place," Assanis said. "You can make it better. You can make the world more like the University of Delaware. I am extremely optimistic about the future knowing that our Class of 2018 will be out there changing the world."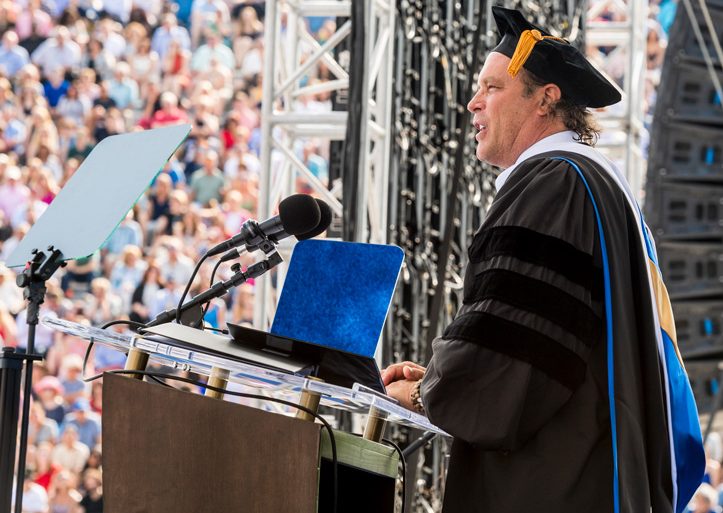 UD alumnus and Commencement speaker Steve Mosko opened with a quote by Baseball Hall of Fame player Carlton Fisk to capture the essence of his message:
"It's not what you achieve in life, it's what you overcome that defines a career."
Mosko shared with the class the obstacles he faced before emerging as a global media executive.
"I never thought life would turn out the way it did for me," Mosko said. "And I want to thank you for allowing me to share my history and what I've learned since graduation from the University of Delaware, 40 years ago."
When his graduation was approaching in 1978, Mosko said he had no clue what was next for him. He figured he would start bartending at Deer Park Tavern in Newark, and see where life took him.
Thanks to the loving nudge from people who believed in him — especially his then-girlfriend and now wife, who also attended UD — Mosko hustled and handed out his resume to every TV station, radio station and ad agency he could find. This eventually led to his first job, working in media sales.
Still, Mosko emphasized that he faced obstacles every step of the way, even before UD. Counselors in high school said he would never make it to college. He attended community college, got the best grades of his life and then was accepted at UD. While at UD, he was rejected for internships and told he did not have the grades or experience. Years later, while leading Sony Pictures Television, he faced immense doubt when pitching a TV show about a terminally ill chemistry teacher that cooks crystal meth.
"They actually told me and I quote, 'That's the worst idea we've ever heard of for a TV show,'" Mosko said. "They gave me the go ahead to produce it, but they also said, 'Good luck with the rest of your career.' I think it turned out alright. Well, anyway, you know the story: Breaking Bad became by all accounts the greatest TV show in history."
Mosko said he hopes his story can serve as an example and reminder to never give up, while still being kind to others at every step.
"Don't ever let anyone tell you what you can and cannot do," Mosko said. "And despite how they behave, always take the high road."
Joining Assanis, Mosko urged the Class of 2018 to listen and learn from others, act with instinct and fearlessness, choose to dream and be kind to all. Borrowing from President John F. Kennedy, Mosko said, "One person can make a difference, and everyone should try."
Whatever the destination after graduation, Mosko told the newest alumni to keep UD in their hearts and minds.
"Remember, this is always your home," Mosko said. "These people are always your family. Let the great University of Delaware always be a part of your life."
Special recognitions
Provost Robin Morgan asked the crowd to recognize all the members of the Class of 2018 who serve or have served in the U.S. military, and she also asked all those in the audience who had served in the military to stand and be recognized. She then invited Ethan Udovich, a UD music graduate and recipient of the F. Warren James Memorial award, to sing the national anthem after the presentation of colors by cadets in UD's Army and Air Force ROTC.
Honorary degrees, the highest honor bestowed by the University, were presented to four individuals:
Howard E. Cosgrove, UD alumnus who was a long-time Delmarva Power and Light executive and UD trustee and former chairman;  

James M. Jones, Trustees' Distinguished Professor Emeritus of psychological and brain sciences and Africana studies and former director of the Center for the Study of Diversity at UD;

Stephen M. Mosko, UD alumnus and global media executive; and
Valerie Biden Owens, UD alumna and vice chair of the Biden Foundation and the Biden Institute at UD.
(Click on each name to read a PDF of the honorary degree citation.)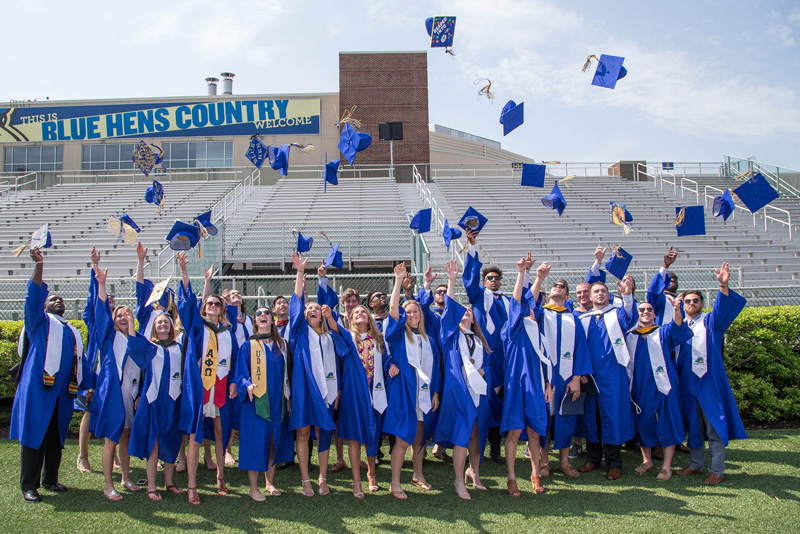 UD in Photos
For more images of Commencement 2018, visit UD in Photos.