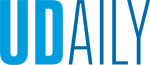 Learning from Experience
Article by Karen B. Roberts Photo by Michael Graw May 11, 2018
CEOE professional development program pairs graduate students with UD alumni mentors
Jean Brodeur is a not your typical University of Delaware graduate student. For nearly 10 years, she was a lobbyist and policy analyst in Washington, D.C.
She says her favorite days were "the ones where I started the day with an ocean researcher, learning all about their work and their goals and teaching them to be effective with policymakers. Then we'd spend the day visiting agencies and Congressional offices talking all about their exciting work."
After deciding that she wanted to help set ocean science policy priorities, Brodeur came to UD to pursue a master's degree in marine policy, but decided to pursue her doctoral degree instead, focusing on ocean acidification because it is a unique scientific problem requiring engagement from all levels of government.
Now poised to complete her doctoral degree in oceanography in May, Brodeur is considering career options. Just as she hasn't been a typical student, she won't be a traditional recent graduate either.
"I am an older student, and while I feel very prepared to take on a more senior role, I know I will be asking employers to take a chance on me since I am a junior scientist, despite also being an experienced policy professional," Brodeur said.
To map out a plan for how to use her unique combination of skills to build a rewarding career, Brodeur is participating in a newly formalized mentorship program within the College of Earth, Ocean, and Environment (CEOE). This spring, 11 graduate students have been paired with 11 members of the CEOE Dean's Advisory Council for a one-year program. The program was inspired by a serendipitous success when graduate student Jason Button reached out to Dean's Advisory Council chairman Kirk Malloy after speaking with him on campus last spring and Malloy helped connect Button with the company that eventually hired him.
This year, Brodeur is working with Dean's Advisory Council member Brandon Jones, a program director with the National Science Foundation who earned his Ph.D. in oceanography at CEOE.
When CEOE Dean Estella Atekwana asked Dean's Advisory Council members to serve as mentors for students, Jones knew he had something to contribute. From his early days coordinating estuarine-based field trips for Delaware's Governor's Academy students to his role in developing the first federal professional development program for National Science Foundation graduate students, Jones has built a career focused on creating opportunities and professional development for students.
Janis Lopez, CEOE assistant dean for graduate services, views the program as an excellent way for students to learn from career professionals in science, technology or academic fields. "It's an opportunity to seek career advice, research expertise and networking contacts and tips," Lopez said.
Stephanie Dohner, who will complete her doctoral degree in oceanography in fall 2018, hopes to someday work internationally on coastal engineering and environmental projects. But just how to meet industry leaders has remained elusive, until now.
"I've worked closely with federal, local and academic groups that do amazing work, but industry opportunities still call to me," Dohner said. "I see the mentoring program as a way to gauge what industry groups are looking for, and if I fill that void."
Dohner's mentor is Karen Carlson, who earned her bachelor's degrees in geology and physics from UD and now runs her own consulting business, KC Geoscience Consulting. Carlson has more than four decades of experience as a geophysicist and geologist in the oil and gas business. She's worked on six continents and traveled to dozens of countries to develop corporate partnerships and business relationships across many cultures, experiences she's eager to share with Dohner and others.
Carlson returned to UD's Newark campus Friday, April 20, to deliver a professional development seminar for CEOE students on diversity and inclusion in the workplace. The seminar was broadcast from Robinson Hall in Newark to the Hugh R. Sharp Campus in Lewes via the college's interactive television (ITV) system that enables participants at both ends to see and hear each other in real time. The lecture represents the final installment in the spring 2018 graduate student professional development seminar series. Future seminars will resume in fall 2018.
"I had such an enriching experience when I was a student at UD, I wanted to give back," Carlson said. "Providing mentoring support for students is one of the ways I could help. The transition from student to a professional is awkward and fraught with anxiety, and I see my role as a mentor helping a mentee through that transition into the professional world."