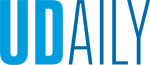 Women's leadership development
Article by Cindy Hall Photo courtesy of Amanda Bullough May 10, 2018
ADVANCE program helps UD women faculty develop leadership vision, skills
The University of Delaware ADVANCE Institute hosted its inaugural Women's Leadership @ UD program this spring, helping 18 female faculty to overcome obstacles and succeed in academic leadership roles.
Informed by research on gender, leadership and learning, the program guided participants in developing their own leadership vision, skills and networks necessary to tackle the challenges of preparing for leadership positions.
"The conference helped me reflect on my strengths and values as a woman in the academy," said Regina Wright, associate professor in the School of Nursing. "I feel more confident about selecting priorities that shape my professional future and will use the tools I learned to impact my next 10 years at the University."
The program was led by Amanda Bullough, assistant professor of management, and Wendy Smith, associate professor of management--the co-directors of the Lerner College's Women's Leadership Initiative. It supported the goals of UD ADVANCE, funded by the National Science Foundation, which works to increase the representation and advancement of UD women faculty.
"This program has been a special opportunity for me," said Bullough. "I get to merge my women's leadership research and teaching together, and do so with phenomenal fellow faculty. One of the most valuable aspects of this program is that we are bridging connections among female faculty across campus who have never met before. They are clarifying their leadership vision and developing competencies, all while building their own leadership cadre across UD."
The instructors defined leadership as a simple formula of vision plus implementation. Leadership, Smith pointed out, does not always come from people who have formal roles in positions of authority. Sometimes they do not have the vision or cannot effectively implement that vision. Often, people outside of formal roles and authority have vision, too, and are able to effectively implement their vision.
"In this program, we shift the focus from leadership as one person in a role -- the person at the head of the organization, to leadership and an ongoing activity across a constellation of people," said Smith. "This approach to leadership tends to be more engaging for women than the traditional role-oriented approach."
The program was comprised of an overnight residence in Lewes, Delaware, to build a cohort community and learn leadership capabilities, followed by a full-day session at UD's Newark campus to develop leadership action plans. Smith and Bullough have developed an approach that involves what they describe as the three "Cs" of leadership: 1) Clarity – knowing what you want to accomplish; 2) Competencies – the skills and capabilities to accomplish these goals; and 3) Community – the network of people to support you as you seek to achieve these goals.
Liyun Wang, a professor of mechanical engineering, said, "The leadership workshop let me take time to evaluate my values. I learned that leadership comes in different shapes, and serving others is a great way to go."

"[The program was] a tremendous opportunity to connect with fellow female scholars who share similar experiences and challenges across campus," said Jennifer Joe, Whitney Family Chaired Professor of Accounting. "I learned the importance of being self-directed in my goal pursuits and aligning my efforts with my core values."