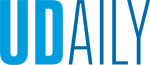 UD closed March 21
Article by UDaily staff March 20, 2018
UD campuses to be closed Wednesday, March 21
Update: The University of Delaware will open at 10 a.m. on Thursday, March 22. Classes scheduled before 10 a.m. will not meet. Additional information is available here.

All campuses of the University of Delaware will remain closed Wednesday, March 21. Essential personnel should report to work.
Classes scheduled on March 21 will not meet, and offices will be closed.
University Facilities staff will be working on Wednesday to clear campus parking lots and treat sidewalks. A decision about Thursday will be made after officials have evaluated the impact of the storm.
Snowfall is expected to be heavy throughout the day on Wednesday, and sidewalks and streets may be slippery. Those who venture outside should use caution.
Information about any additional closings or schedule changes will be posted on this page. Please check back for updates. To submit information for inclusion in this list, please send email to ocm@udel.edu.
Schedule updates
• The three residential dining locations -- Caesar Rodney Fresh Food Company, Russell Dining and Pencader Dining -- will be open for normal breakfast, lunch and dinner hours of operation on March 21. Pencader Dining will be closed for late night service. All retail locations will be closed, with the exception of the Laird and Harrington P.O.D. Markets, which will be open for normal hours of operation.
• The Jazz Ensembles I and II concert with guest artist Maria Schneider scheduled on March 21 has been rescheduled to April 9 in Loudis Recital Hall.

• The Carvel Center in Georgetown will be open from 8-11 a.m. on March 21.
• The UDairy Creamery and the UDairy Creamery Market in Wilmington will be closed on March 21.

• The University Student Centers will be closed March 21.

• The Hugh Morris Library will be open from noon-5 p.m., March 21, with minimal staff. All branch libraries will be closed on Wednesday.

• The Carpenter Sports Building (Little Bob) will be open from noon-6 p.m., March 21. All fitness classes, intramurals, rock wall, lap swim and other recreation programs scheduled for Wednesday are canceled. Participants should monitor the @UDLilBob social media channels and www.bluehens.com/recreationhours for updates.
• Student Health Services is canceling all scheduled appointments for Wednesday, March 21, and will be open for urgent visits only. Nurses will be available 24 hours as always and physicians will be on site for a limited time during the day on Wednesday.
• The UD Ice Arenas will be closed March 21.
• The Barnes and Noble UD Bookstore will be closed March 21.
• The UDrive Vehicle Check-Up scheduled on March 21 is canceled.