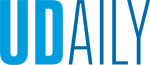 Wellness campaigns spring to life
Article by Casey Impagliazzo Photo courtesy of Student Wellness and Health Promotion March 13, 2018
Spring student wellness initiatives emphasize data driven dialogue
The University of Delaware staff and students behind the annual Spooktacular party are back, with a fresh slate of events for the spring semester that emphasize data driven dialogues. Overarching themes for spring Student Wellness and Health Promotion initiatives define wellbeing as a holistic endeavor — one that includes thinking critically about one's own daily habits, adopting safer behaviors, and learning practices that enhance community wellbeing.
"We're here to help Blue Hens create a foundation for lifelong wellbeing," said Nancy Chase, director of Student Wellness and Health Promotion (SWHP) in the Division of Student Life. "Together with our partners, we are always reassessing our efforts to retool offerings in support of current student needs."
Spring celebrations
Findings from AlcoholEdu, a pre-arrival assessment required for all incoming UD students, have long informed programming efforts such as the fall Spooktacular as well as campus-wide substance abuse prevention efforts. The annual Shamrockfest celebration will return on March 17, as the spring programming component of efforts to provide healthy social atmospheres on traditionally high-risk weekends. This year, as part of the new Campus Wellbeing Collaborative, Shamrockfest will also be part of a new campus-wide push entitled Blue Hens Go Green for St Patrick's Day, which seeks to change the narrative around this holiday for all members of the UD community.
Speaker series
The annual spring speaker series provides additional opportunities for students to explore and discuss components of their personal and social wellbeing. Melissa Fabello and Wesley Hamilton will close out the series on April 17 and May 3 respectively, with the former addressing pop culture's portrayal of unhealthy relationships and the latter discussing physical, spiritual, and intellectual wellness in the face of unexpected physical disability, single fatherhood and depression.
Bystander intervention
In collaboration with the University's kNOw MORE campaign to end sexual misconduct, SWHP also trains faculty and staff facilitators to help students learn safe and effective intervention strategies for various situations. More than 60 volunteer facilitators have joined the effort to date, but efforts continue in support of educating the entire student body. The newest poster series and giveaways from the Sexual Offense Support network complements these workshops, with passive education around recognizing forms of abuse, and powerful imagery that supports victims and encourages sensitivity to victims.
Take action
Faculty and staff are encouraged to participate in the upcoming Blue Hens Go Green for St. Patrick's Day programming, attend the speaker series, become facilitators for Bringing in the Bystander, and engage students in dialogue about how their choices impact their personal wellness and the wellbeing of the UD community. Details about all events will be posted to events.udel.edu, and questions about any of these efforts may be directed to studentwellness@udel.edu.
About the Division of Student Life
The Division of Student Life contributes and facilitates critical learning and development within healthy, inclusive and supportive communities so that all students may thrive at UD and beyond. Student Life includes the Career Services Center, Center for Black Culture, Center for Counseling and Student Development, LGBT Program, New Student Orientation, Office of the Dean of Students, Office of Student Conduct, Residence Life and Housing, Student Health Services, Student Services for Athletes, Student Wellness and Health Promotion, and the University Student Centers. For more information about Student Life, visit the website.