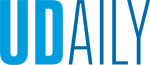 New law aids museums
Article by Ann Manser Photos courtesy of Delaware Governor's Office March 20, 2018
UD students work with state legislature to solve a problem
It's a problem that few museum-goers would ever think about as they peruse exhibits, but it's vexed museums and archives in Delaware and across the United States:
What to do with items that individuals donated, usually many years ago, without proper paperwork or that they "loaned" to the museum but never returned to take back? Museums have generally been burdened by such items, required to care for them but lacking legal ownership.
Now, thanks to a group of Museum Studies students at the University of Delaware, the state has a new law that will let museums handle this difficult part of their collections, known as abandoned cultural property. The bill was signed into law by Gov. John Carney at a ceremony last week at the Old Statehouse in Dover.
"This has been an issue for Delaware museums for years and years, for every museum in the state," said Dan Citron, president of the Delaware Museum Association. "Legislation to fix the problem has been on our wish list for some time, but we knew that the process of researching other states' legislation and then drafting something would be time-consuming."
Then, Citron said, Katherine C. Grier, professor of history and director of the Museum Studies Program at UD, asked a team of her graduate students to conduct the research and write a policy brief. The students, Citron said, "went above and beyond," coming up with a report that detailed all the best practices other states had implemented and working with legislators on the resulting bill.
"The students rocked [this assignment]," Grier said at the ceremony. "They knocked it out of the park."
When the team of six students began the project in fall 2016, they found that almost all other states had enacted some type of legislation to address the issue of abandoned property in museum collections. Some of the efforts were more effective than others, so the students researched all the laws and spoke with museum professionals locally and around the country.
"We found that a lot of museums have items they don't have paperwork for, but those items are taking up space," said Sara McNamara, one of the students on the team. "In order to display an item, or conserve it, or loan it to another museum that would like to display it, you need legal ownership."
Many of these "abandoned" items might not be of value to an exhibit or might not fit the mission of the museum that holds them. Meanwhile, they occupy storage space that can be at a premium, especially in small institutions.
The new law sets out a process for museums to establish that ownership in specified cases in which a loan period has terminated and the original lender of the property cannot be found.
Student Kathryn Lenart said Delaware's museum professionals and legislators were extremely helpful throughout the process of reviewing laws, writing the report and suggesting legislation that used Indiana's law as a successful model.
"The project took a lot of time, but we had such great partners," Lenart said. "We learned that this state's cultural institutions represent a vibrant network of dedicated professionals."
The students also thanked legislators for their work that got the bill to Carney's desk. The General Assembly passed the legislation unanimously.
State Rep. Jeff Spiegelman, the bill's primary sponsor, said he met with "these very, very impressive students" and learned of the need for legislation to better protect the state's cultural heritage.
State Sens. Nicole Poore and Ernesto Lopez, who sponsored the bill in the Senate, also spoke at the signing ceremony. Poore called the legislation "a good-sense bill" to help museums use best practices to operate more efficiently.
"The best bills in Delaware come from our constituents, and this is an example of a bill that came from our best and brightest students," Lopez said.
Also at the signing ceremony, the Delaware Museum Association presented its 2018 Delaware Diamond Award to the students who worked on the legislation. Team members attending the ceremony were Lenart, McNamara, Tess Frydman and Sharon Hess; not attending were recent graduates Sam Christensen and Sara Berndt, both now working in museums in other states.
The students have already been approached for input by museum officials in Maryland, which lacks similar legislation. In June, Grier said, a workshop is being planned to advise interested Delaware museums on how to implement the provisions of the new law.
About Community Engagement
The University of Delaware cultivates civic-minded, engaged citizens through partnerships that impact communities' needs. Community-based experiences are woven into UD's teaching, research and service activities where students, faculty and staff apply knowledge and creativity to the critical challenges facing communities — in Delaware and around the world. In 2015, the Carnegie Foundation for the Advancement of Teaching recognized this commitment, designating UD as a community engaged university, an honor awarded to less than 10% of U.S. colleges and universities.