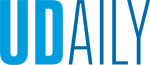 In Memoriam: William W. McNabb
Article by UDaily staff Photo by Kathy F. Atkinson March 28, 2018
Administrator championed UD study abroad for more than 30 years
William Wren McNabb, who worked in study abroad programming at the University of Delaware for more than 30 years, passed away on Tuesday, March 13, 2018. He was 77.
Mr. McNabb originally came to the University of Delaware as an instructor in German and was involved in the University's study abroad program throughout his career. He traveled with students to a variety of destinations throughout the world, including as director of UD's former semester program in Vienna, Austria. Mr. McNabb retired in 2008 as program coordinator in what was then the Center for International Studies.
He worked with program faculty directors on all aspects of overseas program planning, including recruiting students, creating budgets, making logistical on-site arrangements, working with accounting on making payments to overseas vendors, responding to student and parent questions or problems that might arise on programs, expediting travel arrangements and expertly managing in-country emergencies.
In a 2005 UDaily article, Mr. McNabb said he saw his job as a way to give students the opportunity to grow as individuals. "The knowledge gained from study abroad and the countless number of...firsthand experiences enriches our students while at the same time providing them invaluable interpersonal skills and an improved focus on a career," he said. "It creates a greater potential for success, a greater broadmindedness and higher level of comfort in the face of human and business-world differences."
He was the UD administrator of the Federation of German-American Clubs student exchange program and in 2001 received the federation's annual Student Exchange Award for his efforts promoting the exchange of students between the two countries at its annual conference in Erfurt, Germany.
In 2002, Mr. McNabb came up with the idea of promoting study abroad by adding colorful sashes to the graduation gowns of participating students, a tradition that continues today. These sashes drape around the neck and feature the colors of the specific country's flag where the UD student studied. He said he came up with the idea after seeing similar sashes displayed at a study abroad conference. "Members of the graduating class, their families and alumni will inquire about the sashes, prompting conversation about the study abroad program at Delaware," he said at the time. "Word will spread quickly about the program and the country in which the student studied."
'Mr. Study Abroad'
Mr. McNabb's many colleagues and friends recall him as passionate advocate for study abroad.
Lisa Chieffo, associate director of study abroad in the Institute for Global Studies and assistant professor of languages, literatures and cultures, called him "Mr. Study Abroad." "He was personable, entertaining and very persuasive, especially when it came to initiatives he truly believed in. He was an early and active supporter of global education, and his legacy lives on at UD in many ways. For example, Bill was responsible for establishing the German-American Federation Exchange Program at UD back in the 1970s, and since then UD has been exchanging two students with German universities annually."
Lou Arena, professor emeritus of linguistics and cognitive science, said, "Bill was the UD study abroad coordinator for the majority of my 20-plus UD Programs abroad. I traveled with my UD students to Italy, directing and teaching credit courses throughout these UD programs [which] included the first, post-9/11 UD overseas program (January 2002), when many of our students' parents were quite uneasy about their children going abroad. During all of my programs with Bill as my UD supervisor, I, my co-faculty directors and our UD students never EVER felt insecure, lost or without resources, because Bill had our backs immediately for any necessary long-distance support, advice or counsel. I missed him very much after his UD retirement and continue to do so now."
"Bill was one of my supervisors when I began in 1998," said Ruthie Toole, administrative assistant III in the Institute for Global Studies. "He always wore a bow tie and had something funny to share at every office event. He was quite the character and had a great passion for study abroad!"
Iris Busch, associate professor of German, said, "I will always remember Bill as a passionate human being who deeply cared about others. When in the late '90s my husband and I went through the lengthy and complicated process of getting the green card, Bill lent us his helping hand more than once. This will never be forgotten."
"Bill was such a wonderful colleague who brought joy to UD," said Diane Henker, associate registrar. "His smiles were genuine and frequent, stemming from a deep well of compassion and empathy – Bill had a true knack for connecting with people. I cannot count the number of times that Bill shared personal insights or reflections that brightened my day. Professionally, Bill cared deeply about international education and worked hard to expand study abroad opportunities at UD. He truly dedicated his career to this cause, impacting many lives over his decades in Newark. Bill will be sorely missed."
Trudy Gilgenast, assistant professor emerita of languages, literatures and cultures, said, "I had the pleasure of having Bill as a beginning German student in high school and later as a colleague at the University of Delaware where we taught German together. He had the opportunity to study in Göttingen after high school, and he fell in love with the language. Bill became a fine linguist with native fluency and enjoyed being mistaken as a native German! His enthusiasm and dedication were infectious, and he mentored and inspired many students to study the language, to study abroad and to appreciate the German language and culture. He was a special teacher and friend."
Viviane Akoka, former resident director in Paris, said, "Back in the 1990s I had the pleasure of working with Bill as the resident director of the University's semester program in Paris. I remained in that position until 2013, long after Bill had retired. So many years have gone by that he and I lost track of each other, but I will treasure my many good memories of Bill: his smile, warm personality, humor and professional experience. He has such a significant, positive impact on my career, and I will be forever grateful to him for that."
Mr. McNabb was born in Wilmington, Delaware, on May 7, 1940, the son of the late Jesse and Katherine (Wren) McNabb.
A faithful member of St. Anthony of Padua Church, he served in the parish choir and volunteered in the operation of the parish religious goods store and the annual Italian Festival.
He is survived by his husband, Paul Insolo.
Friends are invited to visit at St. Anthony of Padua Church, 9th and DuPont Streets, Wilmington, from 9:30-10:30 a.m., Saturday, April 7. A Mass of Christian Burial will be celebrated at 10:30 a.m.
Donations in his memory may be made to Compassionate Care Hospice, 405 East Marsh Lane, Newport, DE 19804.
Condolences may be left online.