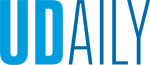 In Memoriam: Norman B. Schwartz
Article by College of Arts and Sciences communications staff Photo courtesy of the Department of Anthropology March 02, 2018
Professor emeritus of anthropology dedicated to research
Norman B. Schwartz, professor emeritus of anthropology at the University of Delaware, died Jan. 31, 2018. He was 85.
Prof. Schwartz retired from the UD faculty in 2005 after 36 years of service, including two years as acting chair and three years as chair of the Department of Anthropology.
Prof. Schwartz discovered San Andres, Peten, Guatemala, during fieldwork while completing his doctorate and, over the next six decades, Peten and San Andres remained his passion and the lifelong center of his research, informal teaching and mentoring.
He received numerous grants and made yearly research trips to Guatemala, in addition to trips to Panama, Mexico, Belize, Costa Rica, Morocco and Spain. Colleagues have said this dedication to research was a testament not only to his love of his work but also to his internationally recognized expertise in conservation and natural resources management.
Prof. Schwartz served many years as a consultant to such organizations as the World Bank/Global Conservation Fund and US AID/Conservation International.
In 1999, he and America Martinez, now retired as assistant professor of languages, literatures and cultures, founded the Delaware Review of Latin American Studies and served as the online journal's first co-editors.
Born in Brooklyn, New York, Prof. Schwartz was the first of his family to attend college. He married the love of his life, Delia "Dilly" Tyvand, in 1955.
His family has noted that the tributes and condolences they received from around the world—sent by schoolmates, colleagues, students and countless friends—show the profound impact Prof. Schwartz had on almost everyone he met.
Preceded in death by his wife, he is survived by his children, David, Dvora, Michael, Jonathan (Amy) and Carlos; grandchildren, Rachel, Adam and Linette; and dear friend, Rosalie.
He was interred next to his wife at the Jewish Community Cemetery near Wilmington.
In lieu of flowers, the family suggests contributions to the Friends of the IDF Lone Soldiers Program or the Carlos Soza Scholarship Fund (please contact Brian Gurr at briangurr72@hotmail.com).