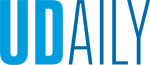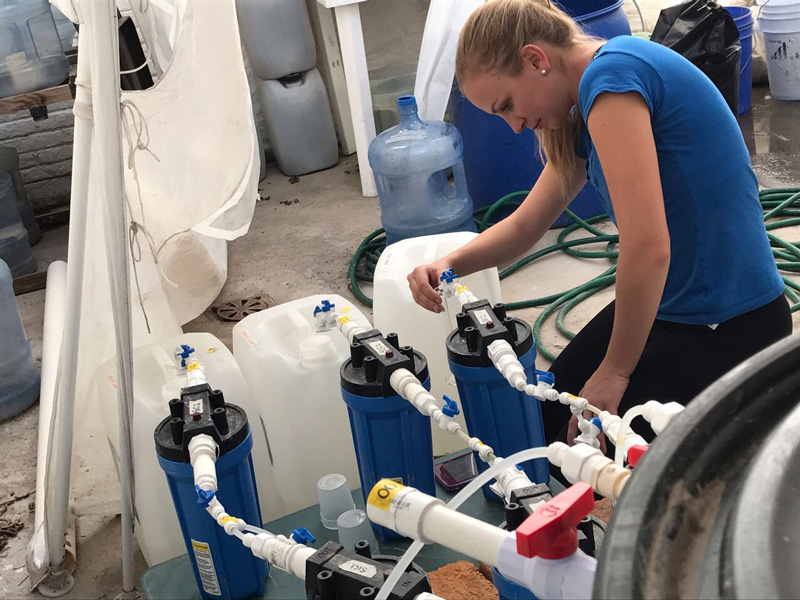 Engineering Change Abroad
Article by Nikki Laws Photo courtesy of Sarah Hartman March 08, 2018
Engineers Without Borders helps UD alumni launch careers in international development
For Sarah Hartman and Melissa Landman, one small decision to join the University of Delaware's chapter of Engineers Without Borders set them on a greater path toward a profession in international development, a journey which has landed them, most recently, in Mexico.
Both 2017 graduates, Hartman got her degree in environmental engineering and Landman got hers in mechanical engineering. Both were managers on a EWB-UD project in the Philippines.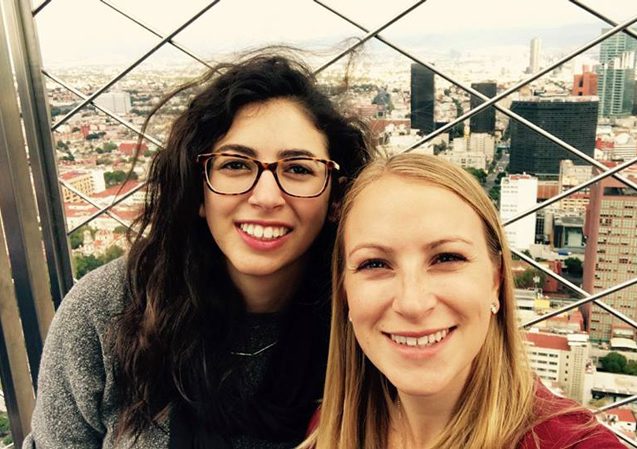 They left in October for San Miguel de Allende, Mexico, where they began work with the local non-profit Caminos de Agua. Founded in 2012, Caminos de Agua researches, develops and implements sustainable solutions to bring potable water to residents in the state of Guanajuato. This is no small feat.
"The state is located high in the mountains and in an arid environment, and to begin with has water quantity challenges," Hartman said. She added, "the bedrock in the state also has naturally-occurring arsenic and fluoride, creating additional water quality issues."
The majority of water used for agriculture and drinking in Guanajuato makes its way up from the deepest levels of the Independence Aquifer with higher-than-recommended levels of arsenic and fluoride. Sustained exposure to these chemicals can cause severe medical issues in children and adults.
"To address these concerns, the non-profit has the primary goal of helping communities collect rainwater from the roofs of schools and houses," Hartman said. "This water is redirected into cisterns for use. Caminos de Agua has also developed a ceramic filter to help remove bacteria and particulates from rainwater."
The ceramic filters are the target of Landman's work.
"Right now, I am focusing on improving the manufacturing process of the filters and creating an adaptor which will allow for more flexible use," Landman said. Her work involves visiting the sites where the filters are made and used, talking to experts who work with ceramics, and going back to the lab to test various changes in the product.
Hartman, too, is focused on water filtration technologies, "developing a filter for arsenic and fluoride so that if residents needed to drink the groundwater, they could."
Clean groundwater is especially important, she said, because "at this point, we don't have an alternative to rainwater that we can provide."
According to Hartman, both are also absorbing valuable lessons from their colleagues at Caminos de Agua and members of the greater community.
"No matter where we are or what we are doing, we are always learning something," she said. "Whether it be professional, social or maybe even a few words of Spanish. We've met a lot of amazing people here from completely different walks of life."
The team will work with Caminos de Agua through July, when they will return to the United States and seek the next step in their international development careers. As they look forward, Hartman and Landman reflect on the value of their undergraduate experiences at UD.
"Joining EWB was probably the best decision of my life," Landman said. "I learned so much from being a part of the organization for four years and from my experience in the Philippines. I came away with not only technical knowledge, but having networked and met with new people from many backgrounds. It really opened my eyes to international development and how you can use technology to help people."
About Engineers Without Borders
Engineers Without Borders-USA is a non-profit, humanitarian organization of dedicated and enthusiastic students and professionals who believe everyone should have access to adequate sanitation, safe drinking water and resources to meet their basic needs.
The University of Delaware chapter (EWB-UD) works closely with an international community and professional engineers to identify a local challenge, and then develop and implement a sustainable solution. Since the organization started in 2006, UD teams have completed potable water supply projects in Cameroon and Malawi, and a bridge construction project in Guatemala. The chapter's current community partnerships are in Malawi and the Philippines.
EWB-UD actively seeks students from all academic backgrounds for its projects. Students from any academic discipline who are interested in becoming a part of the chapter are encouraged to attend a weekly meeting, held Thursdays at 7:00 p.m. in room 206 of Brown Lab.
To learn more about UD's chapter of Engineers Without Borders or to give to the organization, visit their website and the UD crowdfunding page or contact the director for global engineering, Kim Bothi.