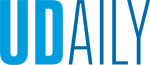 March 8: Elena Delle Donne book signing
Article by Alison Burris Photos by The Players Tribune/Todd Rosenberg and Simon & Schuster March 01, 2018
UD grad and Women's National Basketball Association star wrote two books
Former Blue Hens All-American and University of Delaware grad Elena Delle Donne is a professional basketball player, Olympic gold medal winner, ambassador for the Special Olympics and the Lyme Research Alliance.
Now, she is adding another title to her resume. Author.
She has written two books scheduled for release through publisher Simon & Schuster in mid-March.
Blue Hen students, fans and the community will be able to buy the books at a special, sneak peek preview book signing event with Delle Donne at UD on Thursday, March 8.
The first book, an autobiography for readers ages 12 and up, is titled, My Shot: Balancing it all and Standing Tall.
My Shot delivers a powerful and motivational story of how Delle Donne overcame the challenges of competitive sports through balancing hard work and the support of a loving family.
The second book, Elle of the Ball is the first book in series for children ages 8-12.  
Elle of the Ball follows the travails of a seventh-grade girl who is tall—really tall. She's fine on the basketball court, but very nervous about an upcoming dance performance. She is partnered with a boy much shorter than she and must perform publicly for a grade.
Hosted by the College of Education and Human Development, the book signing will take place in the Trabant University Center Lounge, 17 West Main St. in Newark, on March 8 from 4:30 p.m. to 6:30 p.m. Books must be purchased for the signing and representatives from UD's Barnes & Noble Bookstore will be present to accept payment; no other memorabilia will be signed.
This event is free and open to the public.
About Elena Delle Donne
Wilmington, Delaware, native Elena Delle Donne earned All-American honors three times during her illustrious career with the Blue Hens and led the Hens to the NCAA Sweet 16 in 2013. She graduated with a degree in human services from the College of Education and Human Development and is Colonial Athletic Association's all-time scoring leader.
She has been a professional women's basketball player since 2013, when she was selected by the Chicago Sky second overall in the WNBA draft. She was the 2015 WNBA MVP and won the gold medal with the USA's women's basketball team in the 2016 Olympics. She is the global ambassador for the Special Olympics and became the first national ambassador for the Lyme Research Alliance. Delle Donne also plays host to De11e Donne Academy, a basketball camp that runs throughout the year, where she mentors and coaches girls ages seven to eighteen. She now plays for the WNBA's Washington Mystics.