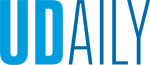 Estella Atekwana, inspiring the next generation
Article by Karen B. Roberts Photo by Evan Krape March 08, 2018
New dean of UD's College of Earth, Ocean, and Environment shares career experiences and vision
Estella Atekwana never lacked curiosity and she found early inspiration from a teacher who said girls didn't go into geology because they weren't suited for field research and getting dirty.
"I thought to myself, 'That may be so, but I intend to change that,' " Atekwana said.
Atekwana, the new dean of the University of Delaware's College of Earth, Ocean, and Environment, recently shared her life and career path with students at the inaugural meeting of the Society of Women in Marine Science at UD's Hugh R. Sharp campus in Lewes.
Atekwana described her experiences as a first-generation college student, a young female geologist in a male dominated field, and her view on why leadership is a position of service to others. At that event and in a question-and-answer interview, she shared her passion for science, the importance of the geosciences in today's society and the ways diversity can help scientists crack tough societal problems.
Q: What led to your passion for geology?
Atekwana: My love of science developed at an early age. I was very curious and inquisitive and asked too many questions. In fact, by the time I was 12 years, my parents had determined I'd go into medicine. So, imagine their surprise when I became fascinated by geology in the unlikeliest of ways—because a well-meaning teacher in the 1970s suggested that girls weren't suited for field research and getting dirty. I thought to myself, 'that may be so, but I intend to change that.'
Q: Do you see parallels between marine science and your own field?
Atekwana: I see myself as a scientist. When you think about the scientific method, whether your discipline is environmental science, marine science, geology, or something else… it doesn't really matter. I encourage students to think of themselves first as scientists that are equipped with problem-solving skills. We don't know what the problems of tomorrow are going to be, but I'm convinced that analytical and problem-solving skills will be key to solving tomorrow's grand challenges.
Q: You've said you are interested in expanding the impact of Earth sciences on students and on society. Why?
Atekwana: Students today want to have an impact in the world, to take science a step further and create usable solutions for society. The geosciences are of growing importance to addressing societal concerns about climate change, natural resources, geohealth, ocean security, and food and water security, among other things. Our college brings science, social sciences and policy under the same roof. This enables our students to learn to do fundamental science; see the applied aspects of science through programs like Delaware Sea Grant, which serves as a bridge between science and the community; and also have the opportunity to interact with our policy faculty who help articulate that science to help shape and advise policy changes.
Q: How is diversity critical to achieve advances in science?
Atekwana: Today's problems are complex and require a variety of viewpoints to innovate new solutions. Diversity can be seen in different ways: gender, race, disability, but also in discipline and thought process. Considering all viewpoints is important in terms of bringing all sectors of the population to the table. In CEOE, we promote interdisciplinary research because people come at problems from different angles, and even when talking about a single subject matter, having a diversity of opinions makes a much better product in the end. Our world is global and scientists must constantly bridge the gap between what we do and the public's understanding of it. Training students that that can work across disciplines and cultural divides is what will help today's students become tomorrow's problem-solvers.
Q: What makes UD unique in terms of its offerings in earth, ocean, and environmental sciences?
Atekwana: Medical doctors have a residency program to gain experience. In the College of Earth, Ocean, and Environment, our undergraduate students have access to what I call immersion programs, such as the geological sciences field experience and our semester-in-residence program at our Lewes campus, which enables undergraduates to experience a living/learning community where they can conduct research with and be mentored by graduate students under faculty supervision in an apprentice-type fashion. Finally, access to faculty experts, innovative facilities like Makerspaces or CEOE's Robotic Discovery Laboratory and hands-on learning training aboard the R/V Joanne Daiber help students to apply what they've learned to real-world problems and to envision career paths they might take after graduation. That's our residency program.
Q: What is the best career advice you've received over the years?
Atekwana: I'm a first-generation college student and, while this had a great impact on my life, it also inspired my mother. She left high school to pursue a nursing practitioner program and though she worked as a nurse, my mother had never been to college. My journey motivated her to finish her high school equivalency and get her bachelor's degree in nursing and, ultimately, a master's in public health all while working and raising a family. From this I learned that you must be flexible and you have to take risks.
In my own career, I never would have built an internationally recognized program in tectonics if I hadn't been willing to fail. I had three young children at the time and I packed them up and moved to Botswana for my sabbatical year. I didn't know what I was getting into, or even where I'd find childcare, but it led to a fruitful research program through which I've been able to take over 40 students abroad to gain hands-on training in another culture and country. This doesn't mean everyone needs to uproot their lives and go somewhere else. Sometimes it's as simple as learning or reading about another discipline and considering how it might have an impact on work in your area.
Q: Why is now the right time in your career to serve as a dean?
Atekwana: I didn't set out to become a dean, but over my career I found myself interested in making my university, department, and people better. To me, that's what a leader does. I enjoy working with—and empowering—students and faculty to succeed because if they thrive, then our programs become strong and sustainable. There is a lot of energy on the University of Delaware's campus and I'm glad to be part of the Blue Hen community at this time in our history as a university.
About Estella Atekwana
Estella Atekwana joined University of Delaware as dean of the College of Earth, Ocean, and Environment in fall 2017. She previously led Oklahoma State University's (OSU) Boone Pickens School of Geology from 2013-2017. She is also an adjunct professor at both the University of Waterloo and the Missouri University of Science and Technology. She taught at Missouri University of Science and Technology for several years before joining Oklahoma State in 2006. Prior to that, she was an assistant professor at Western Michigan University after completing graduate school. Atekwana grew up in Cameroon, West Africa and came to the United States in the early 1980s following high school to attend Howard University, where she started on a pre-med program before deciding to pursue her bachelor's and master's degrees in geology. She earned her doctoral degree in geophysics at Dalhousie University, Halifax Nova Scotia, Canada.