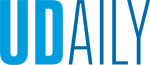 A lifetime of teaching
Article by Karen B. Roberts Photos by Evan Krape March 05, 2018
UD's Dan Leathers hailed as a valued teacher, meteorology expert, and social connector
By the age of 4, University of Delaware professor Dan Leathers could be found sprawled on the floor, drawing high and low pressure systems and cold fronts with markers on glass placed over a map of the United States. He just loved meteorology and was fascinated by weather—especially snow.
In high school, Leathers' favorite class was a one semester course on aviation, because it contained a significant amount of meteorology.
He never really dreamed he could get paid to research these things, or even play a role in training others to pursue meteorology careers, but today he does both and more.
Leathers, a professor of geography in the College of Earth, Ocean, and Environment (CEOE), will be honored with a Lifetime Achievement Award from the American Association of Geographers' (AAG) Climate Specialty Group in April for his substantial contributions to climatology and geography.
Scholar, mentor, public servant
On campus, Leathers can be found in the classroom, conducting research and consulting with myriad partner institutions.
As Delaware's State Climatologist, Leathers is responsible for collecting weather and climate information for the state. He serves a pivotal role in assisting state officials and emergency managers with decision-making tools to ensure public safety during significant natural hazards, such as hurricanes, storm surges and snowstorms, and he can often be found talking with the media to share his knowledge with the community.
Among his career contributions, Leathers established and helps to maintain the Delaware Environmental Observing System (DEOS), which is considered one of the premier environmental monitoring networks in the nation. Based at UD and housed within the Center for Environmental Monitoring and Analysis, DEOS provides essential real-time information for decision makers in emergency management and those involved in agriculture.
As a professor, he is equally comfortable teaching a large introductory meteorology class in Smith Hall or covering mathematically rigorous material on atmospheric dynamics. His students consider Leathers—who marks three decades as a professor this year — an engaging teacher and valued mentor and collaborator.
One former student, Daria Kluver, called his enthusiasm for teaching "contagious" and recalled the fun demonstrations he used in his classes — including smashing tubes of toothpaste to explain pressure gradient force, a teaching tool she now uses with her own students.
"As an advisor, Dan helped shape me as a scientist, professor and advisor to my own students," said Kluver, an assistant professor at Central Michigan University. "He modeled meticulous research habits, but imparted them to his students with the utmost patience and respect."
When asked what he finds most rewarding about teaching, Leathers' reply is easy and served with a smile: "Students having fun learning the material, even when they never thought they'd be interested in it."
On recognition, career advice and other fun stuff
Leathers will be recognized at the AAG's annual meeting April 10-14, 2018, in New Orleans. He shares the 2018 Lifetime Achievement Award with Thomas Mote, one of the first graduate students he ever advised, and someone who, over the years, has become a trusted colleague and friend.
"Dan is not only a productive professor, but a social connector, an innovator and an immensely energetic individual," said Mote, now a distinguished research professor and associate dean at University of Georgia.
Other UD faculty honored with the AAG Climate Specialty Group Lifetime Achievement Award include Cort Willmott (professor emeritus) and John (Russ) Mather, who served as a UD professor of geography from 1963 to 2003, and as chair of the department from 1966 to 89. 
Leathers has served in a variety of roles over the years, including professor, department chair, CEOE deputy dean, state climatologist, co-director and founder of DEOS and most recently, president of the American Association of State Climatologists. He also has published several children's books on climate issues, an effort that has the potential to seed the pipeline for future climate scientists.
Leathers and his wife, Pam, have twin daughters Ashley and Emily, who  both earned undergraduate and master's degrees at UD. Empty nesters, Dan and Pam take care of their two dogs. In his free time, Leathers can be found oil painting or biking near his hometown of Oxford, Pennsylvania. He averages an impressive 5,000 miles per year.  
Looking back, Leathers said the best career advice he ever received was to "choose something he wanted to do, rather than pick a career to make other people happy." He's done this, and once in a while he has to pinch himself as a reminder that life truly can be this good.
So, where does a weather guy go for his forecast? If you are Dan Leathers, you go back to the basics.
"I look at the models myself and then compare it to what's being reported elsewhere," Leathers said. "It's a constant way to practice your forecasting skills."