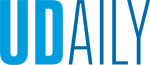 Celebrating the works of African American writers
Article by Carlett Spike Photo by Wenbo Fan March 01, 2018
UD Celebrates Black History Month with third annual African American Read-In
Members of the University of Delaware community recently came together to celebrate black literature. As part of the nationwide initiative encouraging various institutions to have an African American Read-In event, UD's English department and the UD Library, Museums and Press hosted its third annual installment on Tuesday, Feb. 27, in Morris Library.
The event flyer included simple directions: bring a passage or a poem by an African American author to read during the event. The result was a night of diverse voices, perspectives and topics from the roughly 20 people who read.
"It's really a celebration," Williams said. "Clearly, it promotes interest in African American literature, but I want people to be able to discover something new and enjoy some of those older pieces that we've heard a few times before."
The night began with a selection by Langston Hughes. UD junior Kwaku Asante read Hughes' poem Harlem.
Does it dry up
like a raisin in the sun?
Or fester like a sore—
And then run?
Does it stink like rotten meat?
Or crust and sugar over—
like a syrupy sweet?
Maybe it just sags
like a heavy load.
Or does it explode?
Many of the readers said they chose works that spoke to them. Some read with passion, while others became emotional over passages. Ideas of dreams, life, death, sickness and beauty emerged from the various works.
UD student Matanda Mondoa read Won't you Celebrate with Me? by Lucille Clifton as well as her own work titled MIA - Missing in Animation. Mondoa said she picked Clifton's work because it encompases some of the same ideas behind Black History Month.
"This month is associated with pride and resilience," said Mondoa. "I chose Lucille Clifton's poem, particularly because of the last few lines about celebrating the things that have made you stronger, that you've survived."
She said the choices by others offered her hope.
"It's encouraging that there are changes in society plus new voices are coming in," said Mondoa. "It's events like these that help us embrace that."
April Kendra, who teaches a literature course for non-English majors, said her class recently focused on writers from the Harlem Renaissance. She read selections from In Search of Our Mothers' Gardens by Alice Walker.
"I thought it was an appropriate selection for this event because Walker mentions all of these great, very well known writers — Du Bois and Hughes and Toomer and others — then points out that even within that canon for a long time black women's voices were not being heard, " said Kendra. "I love how Alice Walker begins and says, 'I needed Zora before I even knew she existed.' "
The night ended with Williams sharing her own poem, To the Student Who Just Told Me I Look Like Viola Davis, which was inspired by a student who told Williams she looks like actress Viola Davis. The poem addresses the stereotype that all black people look alike. Williams said her poem will be published later this spring in The Paterson Literary Review.
Williams said she is already brainstorming for next year's event.
"We want to connect more to the community," Williams said. "That is one of our goals, not just to have it be a UD event, but to have it reach to Newark and Wilmington hopefully."
Works chosen by the readers:
Harlem by Langston Hughes

Selections from In Search of Our Mothers' Gardens by Alice Walker

The River Between Us by Lucille Clifton

Cancer by Lucille Clifton

Mercy by Lucille Clifton

The Idea of Ancestry by Etheridge Knight

The Small Needful Fact by Ross Gay

Poem for Haruko by June Jordan

Dreams by Langston Hughes

To the Fig Tree on 9th and Christian by Ross Gay

Award (A Gold Watch to the FBI Man Who Has Followed Me for 25 Years) by Ray Durem

Won't You Celebrate with Me? by Lucille Clifton

Mother-tongue: To Mankind by Lucille Clifton

When Great Trees Fall by Maya Angelou

Who has Time for Joy? by Danez Smith

Come by Bob Kaufman

BloodLetting by Saul Williams

BLK History Month by Nikki Giovanni

The Song of the Feet by Nikki Giovanni

To the Notebook Kid by Eve L. Ewing

I am a Black Woman by Mari Evans

Where Have You Gone by Mari Evans

I, too by Langston Hughes

Civil Lies to a Nation by Reggie Kee
Original works read by author:
The Beauty Within by Karen L Ross
Homebound by Christian Wills
Black is Beautiful by Christian Wills
Take Me to the Moon by Christian Wills
MIA - Missing in Animation by Matanda Mondoa
To the Student Who Just Told Me I Look Like Viola Davis,  by Delice Williams