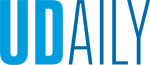 In Memoriam: Kenneth M. Lomax
Article by UDaily staff Photo by June 19, 2018
Campus community remembers award-winning teacher, researcher
Kenneth Mitchell Lomax, professor emeritus and former chairperson of the Department of Bioresources Engineering at the University of Delaware, died at his home in West Grove, Pennsylvania, on June 9, 2018, after a short illness from an aggressive form of cancer. He was 70.
Dr. Lomax, who earned his master's degree in entomology and applied ecology from UD in 1971, joined the University's faculty in 1979 as chairperson of the Department of Bioengineering Resources to pursue his passion, which was undergraduate teaching, especially working with and mentoring his engineering technology students. In 1988, he received the University's Excellence in Teaching Award. He stepped down as chair of the department in 2003.
During the 1992-93 academic year, Dr. Lomax served as the 23rd president of the University's Faculty Senate, and after his term ended he continued to serve as chair of the senate's Academic Priorities Review Committee and the Committee on Committees and Nominations (COCAN).
Dr. Lomax's research work focused on environmental engineering improvements to support the mushroom industry. He enjoyed working with mushroom growers to help develop pragmatic engineering solutions and provided hands-on assistance to challenges facing growers. Although most of his work was local, he was an active participant in international conferences and enjoyed traveling to other parts of the world to visit mushroom farms and assist as needed, particularly in his expertise in air-flow monitoring and controls.
After retiring from the University of Delaware in 2009, Dr. Lomax continued his work with mushroom growers, and that same year he was presented a lifetime honorary membership in the American Mushroom Institute at the organization's 51st annual conference.
Robin Morgan, provost and former dean of the College of Agriculture and Natural Resources, said, "After Ken retired, he continued to be involved at UD. He attended many events, always had a smile to share and genuinely cared about what his former students and colleagues were doing. He will be missed."
"Although Dr. Lomax retired prior to my arrival at UD, his name was often mentioned by my contacts in industry and by alumni," said Mark Rieger, dean of the College of Agriculture and Natural Resources. "His work helped make the Kennett-based mushroom industry the world's best example of controlled environment agriculture, a sector that is expanding rapidly today."
A seventh generation Delawarean, Dr. Lomax was born in Wilmington in 1947, the son of the late Ernest Lomax and Martha (Mitchell) Lomax. A graduate of Newark High School, he earned his bachelor's degree in chemical engineering at Lafayette College. After getting his master's degree at UD, he earned his Ph.D. in agricultural engineering from the University of Maryland. He began his career as a research engineer at the University of Maryland's Horn Point Environmental Laboratory in Cambridge, Maryland, before joining the UD faculty in 1979.
Dr. Lomax enjoyed traveling, gardening, maintaining and making improvements on his small farm, and volunteering. He and his wife often traveled to national parks to hike in the mountains and enjoy the wildlife. He also was an avid University of Delaware sports fan.
He was a member of St. Paul's Lutheran Church in Newark, where he assisted with the monthly food pantry. He also served on the board of the Friends Home in Kennett for many years.
Dr. Lomax is survived by his wife of 46 years, Nancy Lomax; uncles Joe Mitchell (wife Kathy) of Woodside Farm in Hockessin, Delaware, and Larry Parrish of Kennett Square, Pennsylvania; and many cousins. In addition to his parents, he is preceded in death by his sister, Anne Lomax, who worked for many years at UD in health education, helping to grow the Wellspring program and the S.O.S. group.
A visitation for family and friends will be held from 12:30-2 p.m., Sunday, June 24, at St. Paul's Lutheran Church, 701 South College Ave. in Newark, where a memorial service to celebrate his life will begin at 2 p.m.
In lieu of flowers, donations may be made to Friends Home in Kennett, 147 West State St., Kennett Square, PA 19348.