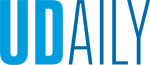 Off the couch, on the run
Article by Kelly Bothum Photo by Doug Baker June 19, 2018
UD Employee Health and Wellbeing offers second Couch to 5K program
University of Delaware staff member Nancy Jean Koller figured she was helping a friend when she signed up for the Couch to 5K program with coworker Vicky Becker. But the nine-week program offered by the Department of Employee Health and Wellbeing did more than just create a new pair of running buddies.
Koller credits the program with helping her to exercise, lose weight and get off her diabetes medication.
"I was more interested in supporting (Becker) than running for myself," said Koller, who plans to run weekly with Becker with the goal of improving her time at the Homecoming 5K this fall. "This has been a terrific group of ladies and we want to continue to support one another in becoming healthier, hence, happier people."
All 10 of this spring's Couch to 5K participants successfully completed the group's goal - the Alumni 5K on June 3. To get there, participants followed a training program that included three workouts a week using the Couch to 5K mobile app.
The program consists of weekly structured workouts, each involving a warm up, intervals of walking and running, and a cool-down. The intensity changes weekly to accommodate the change and length of the participant's running pace. Runners ran two workouts a week on their own and joined the group weekly for a run on the James F. Hall Trail. Although the app gives a recommended length of intervals for walking and running, those who participated in the group run were able to adjust if necessary.
Diane Kukich, a certified running coach through the Road Runners Club of America, led the participants throughout the program. In addition, she also educated the group about what to wear, how to stay safe while running outside and how to handle race-day nerves. She even coordinated a shoe-fitting clinic at the Delaware Running Company.
"It was such a great experience to coach this group and to share my love of running with them," Kukich said. "One of the best outcomes from a program like this is the formation of a supportive community that continues on after the 10 weeks is over."
Beth Finkle, director of Employee Health and Wellbeing, said health programs that provide this level of support are successful because they build physical fitness and confidence as well as a social network. The next Couch to 5K program will be offered in the fall.
"I felt completely supported and was able to complete the program and run a 5K, but the best thing is I'm motivated to keep running," participant Laura Schmidt said.