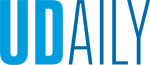 2018 Böer Solar Energy Medal recipient selected
Article by Tracey Bryant Photo courtesy of University of Colorado, Boulder | Photo illustration by Jeffrey Chase June 13, 2018
Colorado solar scientist to receive prestigious award
The University of Delaware has announced that Alex Zunger, a professor at the University of Colorado, Boulder, will receive the 2018 Karl W. Böer Solar Energy Medal of Merit.
The biennial award, established at the University of Delaware in 1983 in honor of visionary solar scientist Karl Wolfgang Böer, founder of the University's Institute of Energy Conversion, recognizes an individual who has made significant pioneering contributions in solar energy, wind energy or other forms of renewable energy, or other extraordinary, valuable and enduring contributions to the field. The award includes a $60,000 prize.
Böer, who was a distinguished professor emeritus of physics and solar energy at UD, passed away April 18, 2018 at the age of 92. He will be memorialized in a special tribute at the medal ceremony, to be held Oct. 12 at the University.
As the 14th recipient of the Böer Medal of Merit, Zunger joins an esteemed group that includes world leaders, Nobel laureates, Einstein Award winners and directors of research institutes in the U.S. and abroad. U.S. President Jimmy Carter was the first awardee in 1983.
The selection committee cited Zunger's "outstanding and transformative contributions to the understanding of photovoltaic (PV) and electronic materials interfaces, nanostructure and defects, providing theory guidance to improving device performance, and his first-principles development of innovative 'inverse design' for materials discovery."
Zunger compares the concept of "inverse design" to the quiz show Jeopardy—where the answer is stated first, and then the question. The approach keys on defining the function needed in a material, and then seeking out the material with that property, such as a specific level of magnetism or other target. This has turned conventional materials research—producing a material with a particular atomic structure and then determining its electronic properties—on its head.
In applying inverse design, Zunger has uncovered solar materials that previously were undiscovered or overlooked. Additionally, thanks to his ability to work across disciplines and speak the language of experimental physicists, chemists and industry, Zunger has been able to improve the performance of many different solar cell systems.
Among his numerous achievements, Zunger was the founding director of the Center for Inverse Design, a first-generation Energy Frontier Research Center funded by the U.S. Department of Energy. He also previously established the Solid State Theory group at the National Renewable Energy Laboratory in Golden, Colorado.
Zunger has written more than 650 journal articles, which collectively have received more than 88,000 literature citations. He has an h-index of 135—a measure of scholarly productivity and impact meaning that 135 of his articles each have been cited in other publications at least 135 times. He is a fellow of the American Physical Society, the Materials Research Society and the Sackler Institute of Advanced Studies at Tel Aviv University.