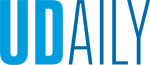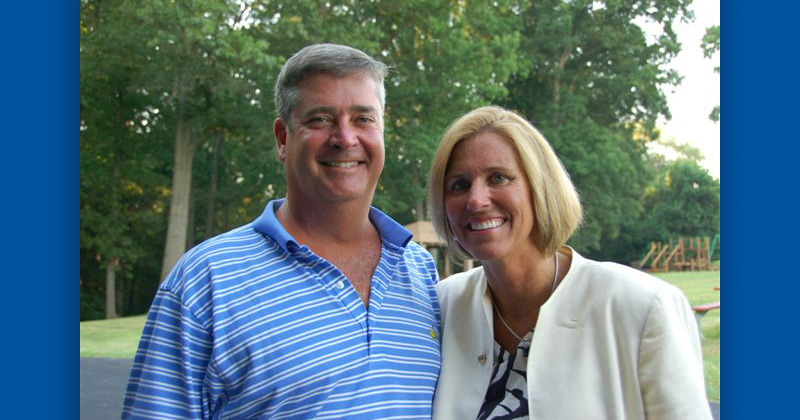 $2 million gift to UD
Article by Kelly Graf Photo courtesy of Terri and John Kelly June 05, 2018
Alumni couple gives back with donation to engineering, athletics
Terri and John Kelly, dedicated University of Delaware alumni and volunteers, have generously committed $2 million through the Delaware First Campaign in support of the University's College of Engineering and Athletics program.
The "Double Dels," both Class of 1983 graduates, have a long history of engagement with UD. The couple met on campus and are now proud to call three of their children Blue Hens. Terri, former president and CEO of W.L. Gore & Associates, has served on the University's Board of Trustees for seven years and is motivated by the University's recent achievements and advancement.
"President Assanis has brought an exciting vision for the future," Terri Kelly said. " We want to be part of enabling the University to realize this vision and maximize the impact UD can have both in our local community and beyond."
University President Dennis Assanis noted the Kellys' commitment.
"Terri and John are the definition of loyal Blue Hens," Assanis said. "They selflessly contribute their time, treasure and talent to make the University a better place for our students and faculty – the lifeblood of this institution. This gift will both establish a state-of-the-art space for our student-athletes to train and succeed on and off the field, but also help our engineering program to retain talented faculty members conducting cutting edge research."
Building Our Home
The Kellys' commitment includes a $1 million gift to UD Athletics' Building Our Home initiative—a core priority of the Delaware First Campaign—focused on a bold $60 million project to renovate Delaware Stadium and build the new, state-of-the-art Whitney Athletic Center for UD student-athletes.
"John and I have always had a love for sports, and we've witnessed how much our children have been influenced by their participation in athletics," Terri Kelly said. "But we also recognize that not everyone has had the same opportunity to utilize their unique talents and have access to higher education where they can also maximize their academic abilities. We want to help change that."
The new facilities will not only ensure that student-athletes have the top training facilities and academic resources, but also serve as a major recruitment tool for future Blue Hens.
In recognition of the Kellys' leadership support, the lobby of the Whitney Athletic Center will be named for them.
"We are honored to recognize the Kellys with the John B. Kelly `83 and Terri Connor Kelly `83 Lobby," said Chrissi Rawak, UD director of Athletics and Recreation Services. "They are true partners in this ambitious initiative and understand the significant impact the Whitney Athletic Center will have on our programs. On behalf of our present and future student-athletes, I cannot thank them enough."
The Building Our Home project has greatly benefited from the philanthropy of many alumni, parents and friends. Hundreds of individuals have already donated to the initiative with gifts of all sizes, with close to 100 families making major commitments. With ongoing support, UD Athletics has a goal of "shovels in the ground" after the 2018 football season.
Retaining Talented Faculty
Terri Kelly knows the value of a UD education.
"As an alumna of the mechanical engineering program, I feel so fortunate as to how this education laid the foundation for my career at Gore and for many other Gore Associates," she said.
That education inspired Terri and John to donate $1 million to create the Terri Connor Kelly and John Kelly Career Development Professor of Mechanical Engineering, an endowed faculty position to aid in growing the ranks of talented young engineering faculty at UD.
"Career Development Professorships are a critical tool in recruiting the most promising young faculty and jumpstarting their professional achievements," said Babatunde Ogunnaike, Dean of the College of Engineering. "With this generous gift, Terri and John will enable us to be competitive in the marketplace, allowing UD to recognize some of our many deserving young faculty contributors at a time in their respective careers when funding can be most helpful."
These talented faculty members will help to advance UD's storied legacy of innovation in research, as well as serve as mentors, educators and role models for the Mechanical Engineering program's more than 600 students.
"We need to continue to enhance the educational experiences of our students and ensure the Mechanical Engineering program at UD ranks amongst the top programs in the nation," Terri Kelly said. "This requires a continued commitment to hiring and retaining great faculty, that in turn attract outstanding students."
Andreas Malikopoulos was named as the inaugural Terri Connor Kelly and John Kelly Career Development Professor of Mechanical Engineering for a five-year term effective Sept. 1, 2018. Malikopoulos' research leadership, productivity and impact, as well as his demonstrated mentorship of students, were cited among the many reasons for his appointment.
Meanwhile, the Kellys hope that fellow UD alumni follow their example.
"It is such an exciting time within the University, with so much potential to make an even greater impact on a global scale," said Terri Kelly. "This can only happen through philanthropic efforts, as other resources continue to be constrained and more and more students are in need of financial support to realize their aspirations. Reconnecting with my alma mater has been rewarding, and I hope that more alumni can also find an area within the University that aligns with their personal interests and opportunity to give back."
About Terri L. Kelly, EG83, and John B. Kelly, BE83
As graduates of UD and committed community members, Terri Connor Kelly and John Kelly want to foster the growth and leadership of passionate Delawareans. In 2012, they also established the John B. and Terri L. Kelly Athletic Scholarship to support student-athletes who are Delaware residents.
Terri serves as vice chair of UD's Board of Trustees, which she joined in 2009, and is a trustee of the Unidel Foundation. In 2014, she was honored with the UD Alumni Wall of Fame award. As president and CEO for 13 years, Terri led W.L. Gore & Associates, a multi-billion dollar enterprise that employs more than 9,500 associates in 45 plants around the world. On April 1, 2018 she stepped down as CEO, but will continue to serve as Gore Director through July, when she will be retiring from her leadership role at Gore & Associates. Terri is on the board of directors of the Nemours Foundation, one of the nation's leading children's health care systems, and has recently joined the boards of United Rentals and ASML. She is a member of the Management Executives' Society, G100 and the International Women's Forum. Terri is an active member of the College of Engineering's Advisory Council.
Delaware First Campaign
Delaware First: The Campaign for the University of Delaware publicly launched on Nov. 10, 2017. The comprehensive engagement and fundraising campaign will unite Blue Hens across the nation to accelerate UD's mission of cultivating tomorrow's leaders, creating solutions to grand challenges, inspiring innovations and transforming lives. The united effort will help create an extraordinary student experience at UD and extend its impact on the region and the world.